Jordan: Adventure Outpost Director
Joined Missionary Staff: May 2022
One of the many ways God has provided in 2022 is raising up six new missionary staff to join the Fort Family. Gunnar and Jordan Koehn, a mission-minded couple with a long Fort-history, accepted the call and joined staff in May of 2022. Prior to working at camp, Gunnar and Jordan were based in Milwaukee, WI – Gunnar working as a Production General Manager at Stone Creek Coffee and Jordan working as a 4th grade teacher in the Lumin Network of Lutheran Schools serving underprivileged neighborhoods.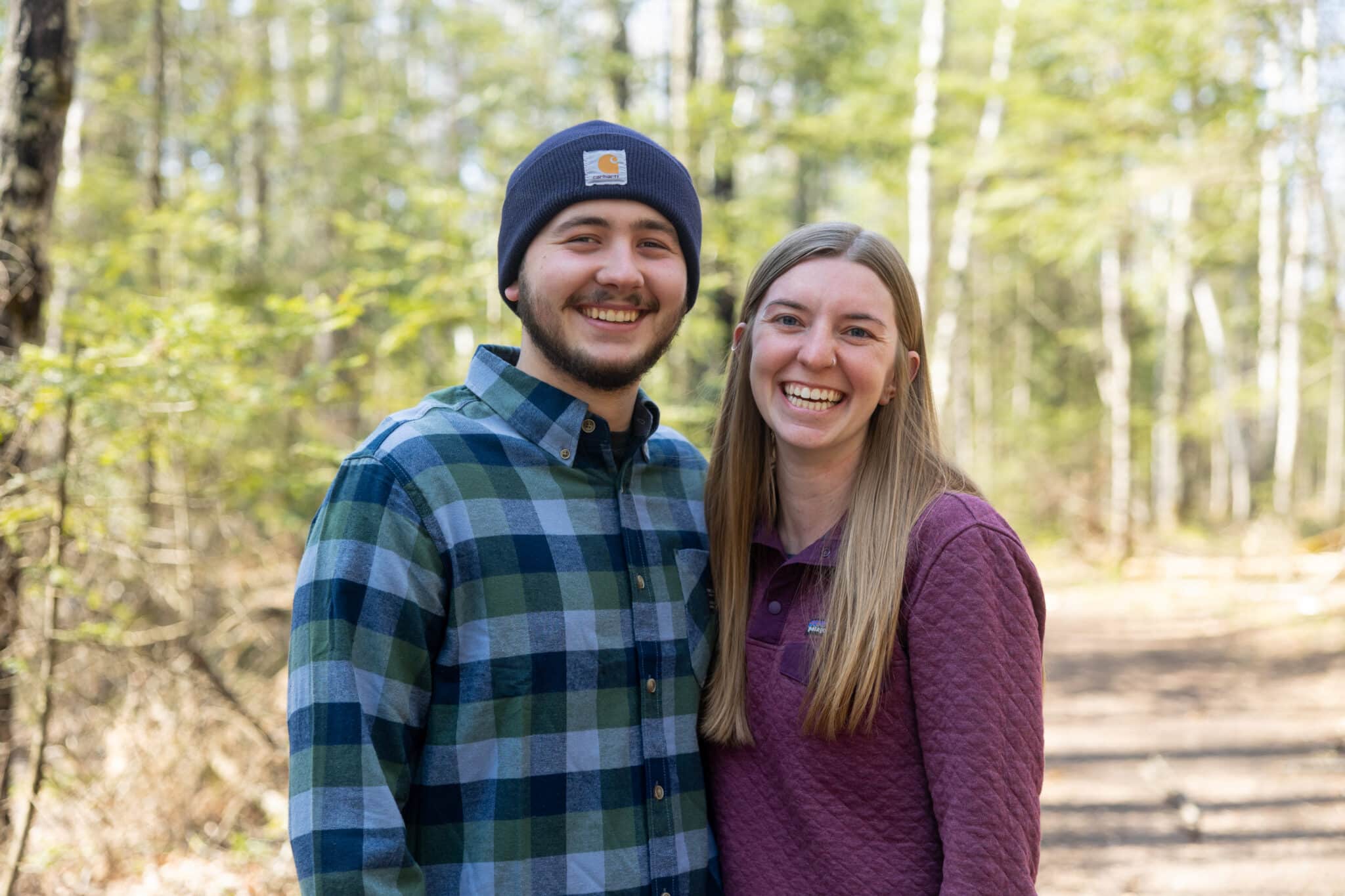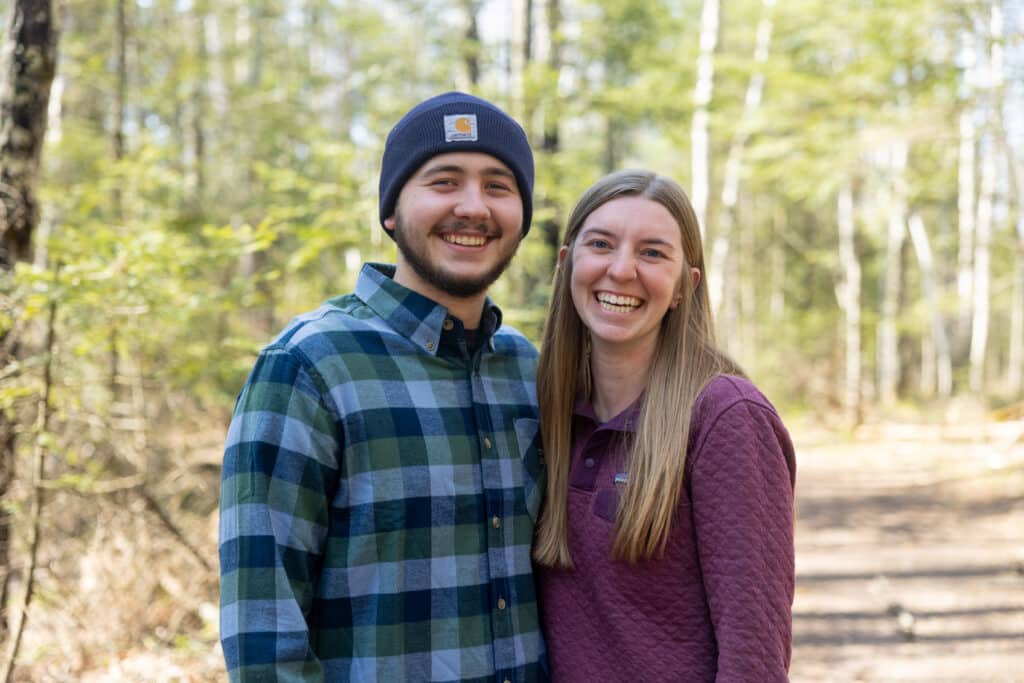 Jordan and Gunnar met in the summer of 2019 when they served on summer staff at Adventure Outpost. Jordan learned how to build a fire at Fort for the first time. It was Gunnar who taught her! Later in the summer they were paired together to lead a camping trip. The rest is history! Jordan and Gunnar were married in the summer of 2021. Jordan says, "We work great as a team and communicate well. Now we get to do ministry together."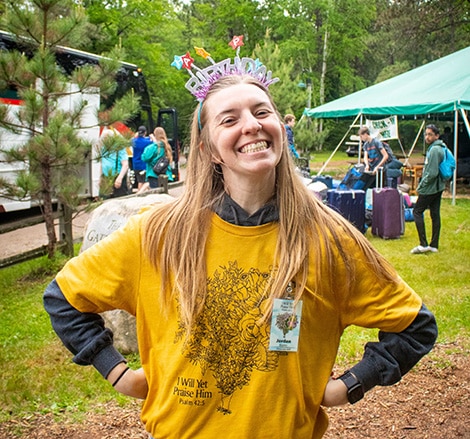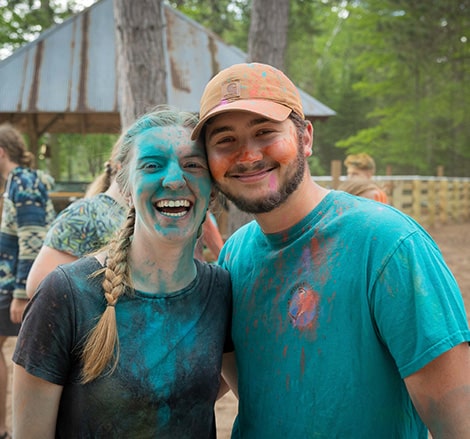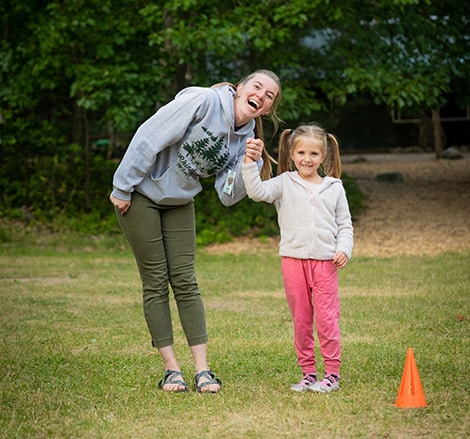 Meet Jordan
Jordan is Fort's Adventure Outpost Director – that means that she coordinates the day-to-day operations of youth camps taking place at Adventure Outpost, also known as 'AO'. Jordan plays a big role in developing outdoor adventures, programming, and spiritual content campers will experience during the summer. She also serves as a mentor to summer staff to help them grow in their faith and expand their leadership capabilities. This fall and winter, Jordan will be facilitating weekend retreats and preparing for the upcoming summer.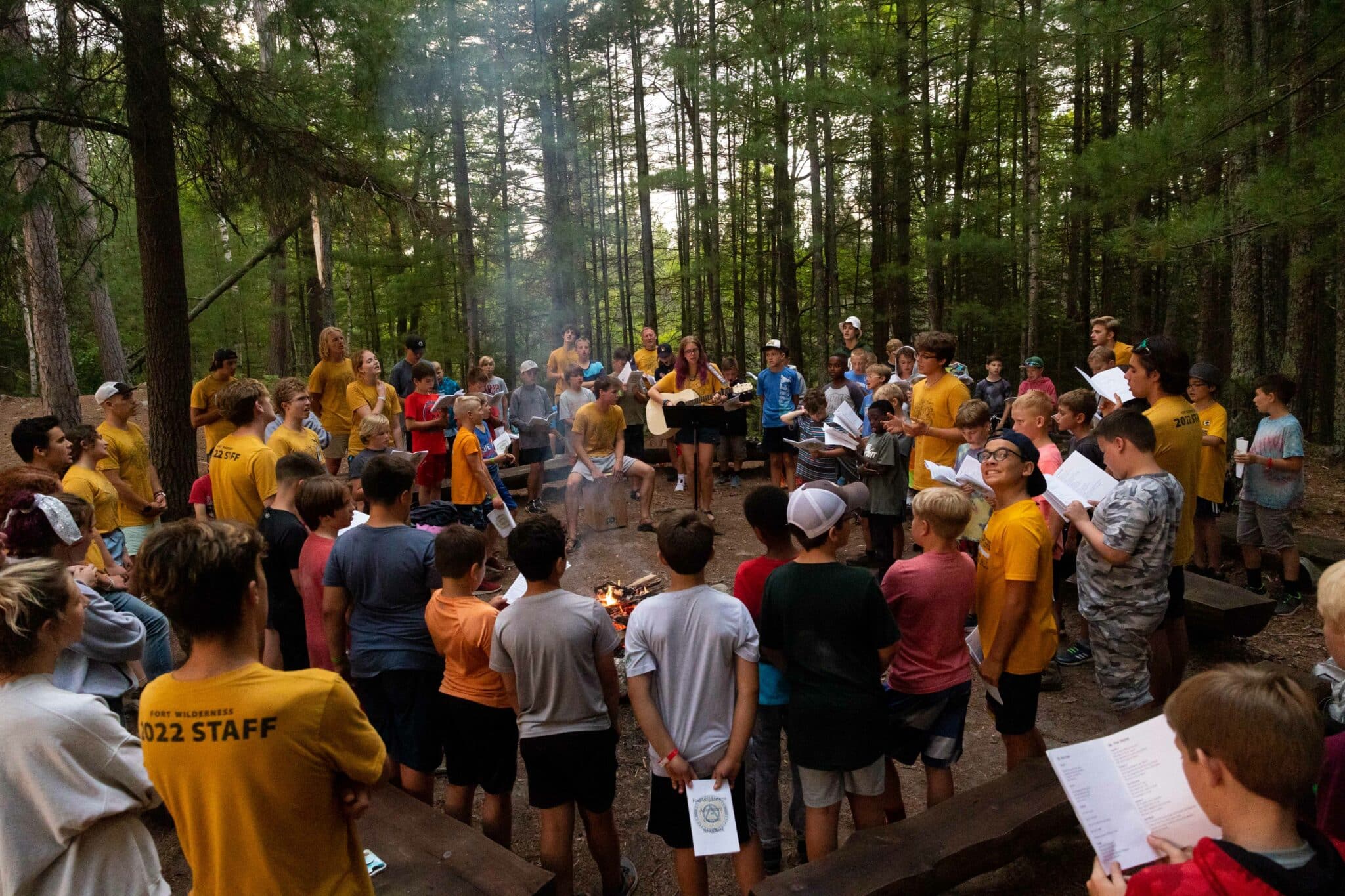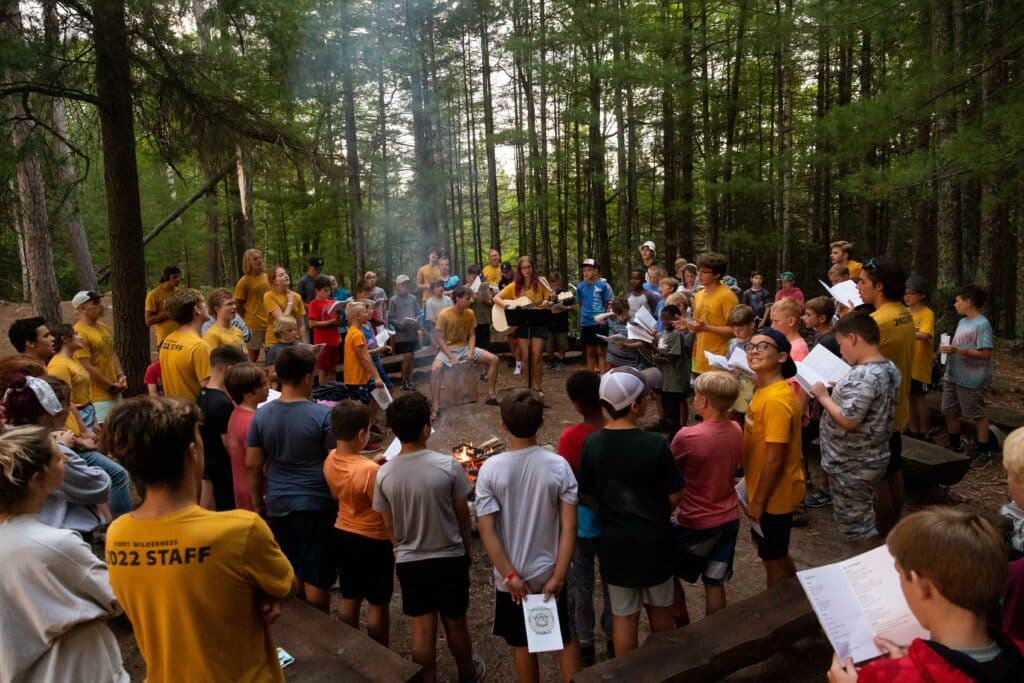 Jordan's favorite part of ministry at Adventure Outpost is equipping the staff to care and love the campers well. She enjoys providing strategies from her time spent teaching that can help the staff relate to the campers. Jordan says, "There was so much I learned during my time as a teacher that I can bring to the table as a director, and that's exciting to me." She also loves working alongside campers in a one-on-one capacity teaching them about the Lord and His love for us. When thinking about a special moment at AO, Jordan's eyes lit up as she said, "watching kids worship at the ridge and hearing their voices praising the Lord. There's nothing like it."

Q & A with Jordan
How did you know you (and Gunnar) were called to be missionaries at Fort?
Jordan said, "The calling and the passion for the job came long before the actual move to Fort. Every step of the way, we felt the Lord opening doors. All we had to do was be faithful to walk through them. The Lord made it so clear that Fort is where our next step is."
What is your favorite thing to do at camp?
"My favorite thing to do at camp" asks Jordan? "I love community. Sitting with people, talking, and laughing are some of my favorite memories. I also love swimming in the lake."
When you're not at camp, what do you enjoy doing?
"When I'm not at camp, I love reading. I've loved it since I was a kid and enjoy diving into tons of different books, though I mostly read fiction now. Lately there's been a few weeks where I've finished two books in a weekend and it's awesome. Since we've moved up here, I've also been baking a lot. I've been making bread, and most recently carrot cake. It's so good."
Which is the superior fry bread: powdered sugar or cinnamon sugar?
Jordan – "Can I say both?"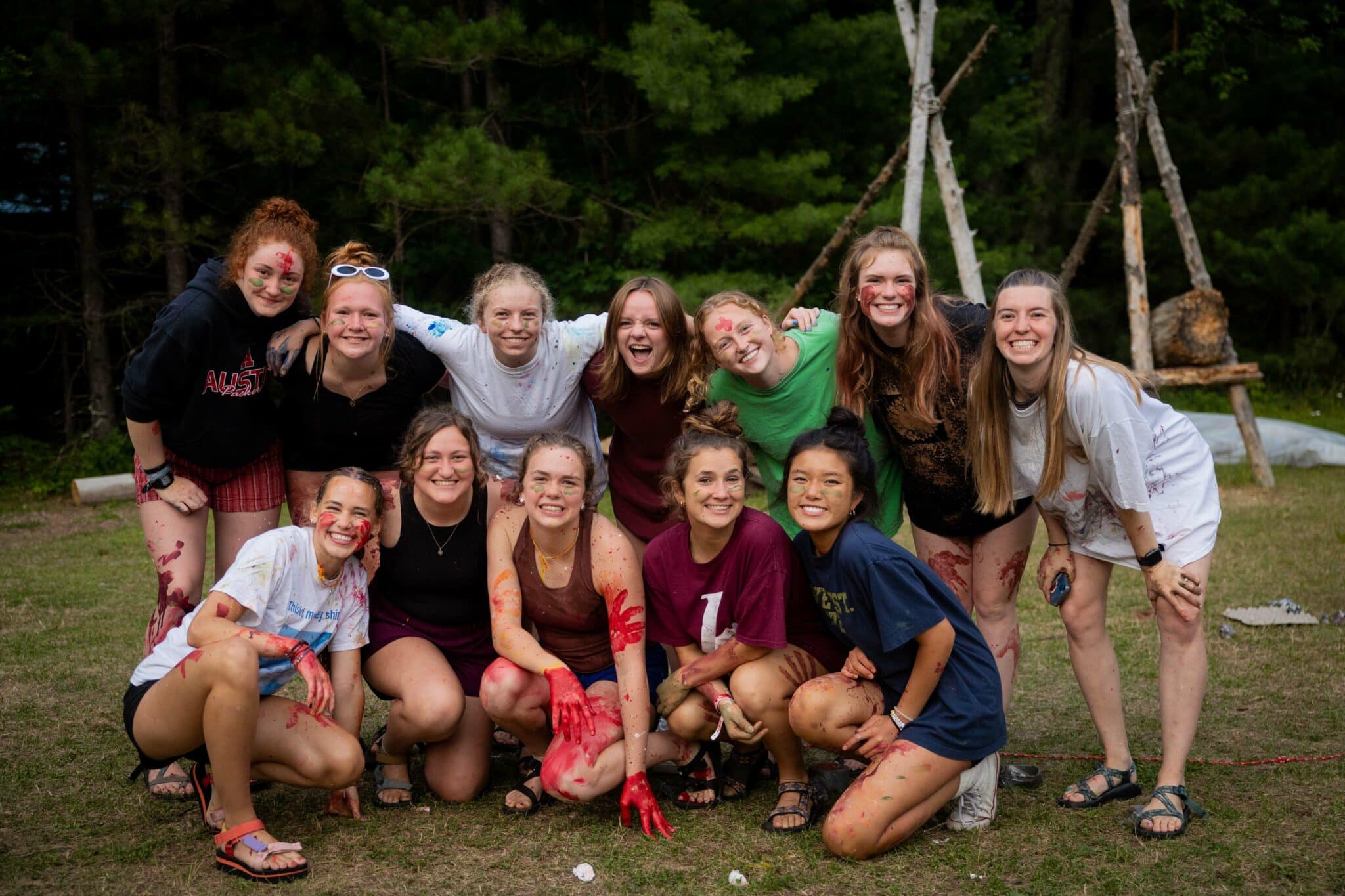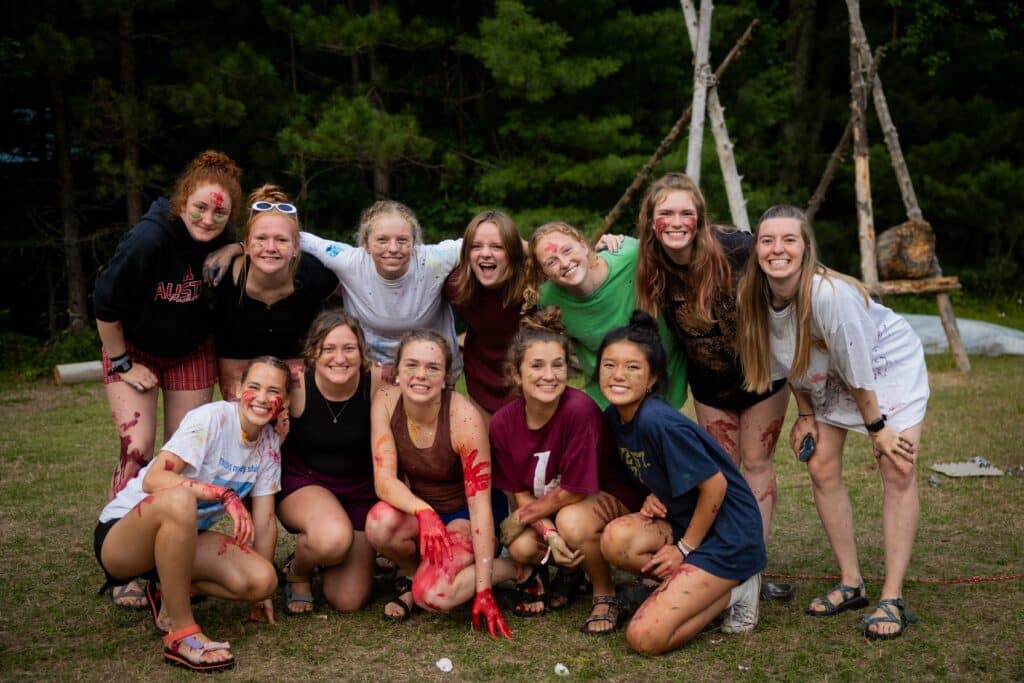 If you have a student from 3rd to 8th grade heading to camp in the summer, or a teen serving on summer staff at AO, they will be impacted by the obedience and faithfulness of Jordan Koehn!