Need a weekend away?
Considering a short Family Getaway this summer? Just like Family Camp, a Family Getaway at Fort provides your family an opportunity to step out of the ordinary and into the memorable. Learn more and make your plans to experience a Family Getaway this summer.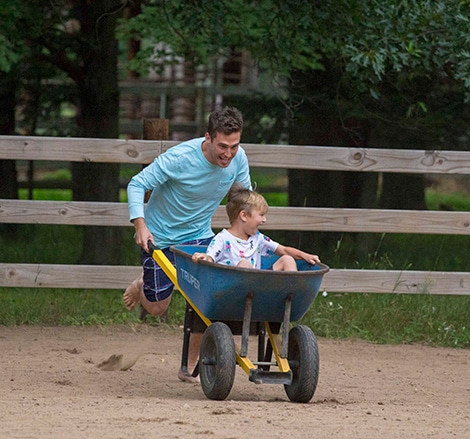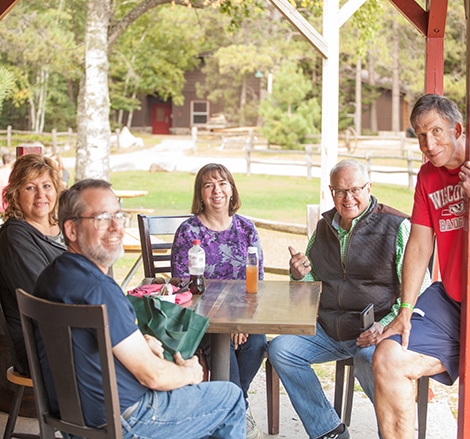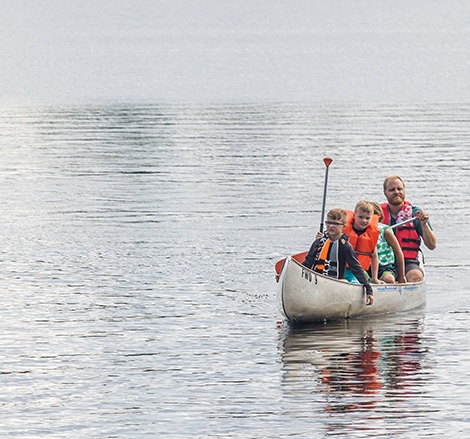 What is Summer Family Getaway
Family Getaway is a three-night summer retreat at Fort where your family can bond deeply, grow closer to God, and play all day long. You will be surprised what three nights can do. You may consider making your getaway at Fort a long term tradition. If you long for a place where your kids and grandkids can safely roam and make friends, Fort's a great choice.
Activities Open
You can come to camp and plan out your schedule to be jam-packed every minute, or you can plan to relax and nap under the Northwoods' canopy of trees. Camp activities are endless. Most everything is free, included with camp! If there is a charge, it is simply to cover the cost of materials.
More Than a Vacation
Daily you will have a time of worship and teaching. Children and teens (infant through high school) attend their own age-appropriate session while adults gather to worship together and listen to the week's speaker. Expect to leave feeling encouraged and deeply connected.
Summer 2024 Dates and Availability
Camp
Dates
Speaker
Camping
CS/RV
Cabins
Rustic/Modern
Inn/Roost
FGA1
August 10-13
TBD
11/14
Waitlist
Waitlist
FGA2
Aug 30 – Sep 2
TBD
15/11
Waitlist
6/0
For any food allergy, we want to help. Please email no less than 2 weeks before the first day of camp. Contact the Registrar (Jackie) at jackiedunham@fortwilderness.com.
Accommodation Pricing – 2024
What's included you ask? Nearly everything! You can hit the waterfront to take out a kayak, do a flip off the rope swing and meet the animals in the nature center before heading over to the rock climbing tower and waterslide all without opening your wallet. Many activities are included, and when there is an extra charge, we work to keep prices low simply to cover costs. Plus, evenings bring a camp run activity to participate in. You'll enjoy fry bread, family games, cowboy truth and more!
| | | |
| --- | --- | --- |
| Average Costs | Family of 5 | Couple |
| Camp + Tent/RV + No Meal Plan | $520 | $250 |
| Camp + Cabin + All Meals | $1,585 | $760 |
| Camp + INN + All Meals | $1,765 | $880 |
Based on your children's ages and housing choice, your exact cost may be slightly higher or lower. See detailed pricing here
Basic Camp Schedule
Opening Day

2:00-5:00 PM Check in and move in
New Camper Orientation
Great Dinner
Welcome Session
Famous Fry Bread
Day 2 to last full day of camp
Breakfast
Morning Session
Late Morning: Activities Open
Lunch
Afternoon: Activities Open
Dinner
Evening: Varying activities, campfires, and night fun
Last Day
Pack up, eat breakfast, and head out by 10:00 AM