If crafting is your passion, Fort Wilderness is your place for creating.
At the Creative Arts Weekend, you have all the time you want to focus on your projects. You also have all the time you want to step outside and enjoy the beauty of your surroundings. Make your own schedule as you create to your heart's content. Bring your current project or start something new from Fort's offerings. It's your weekend … and your choices.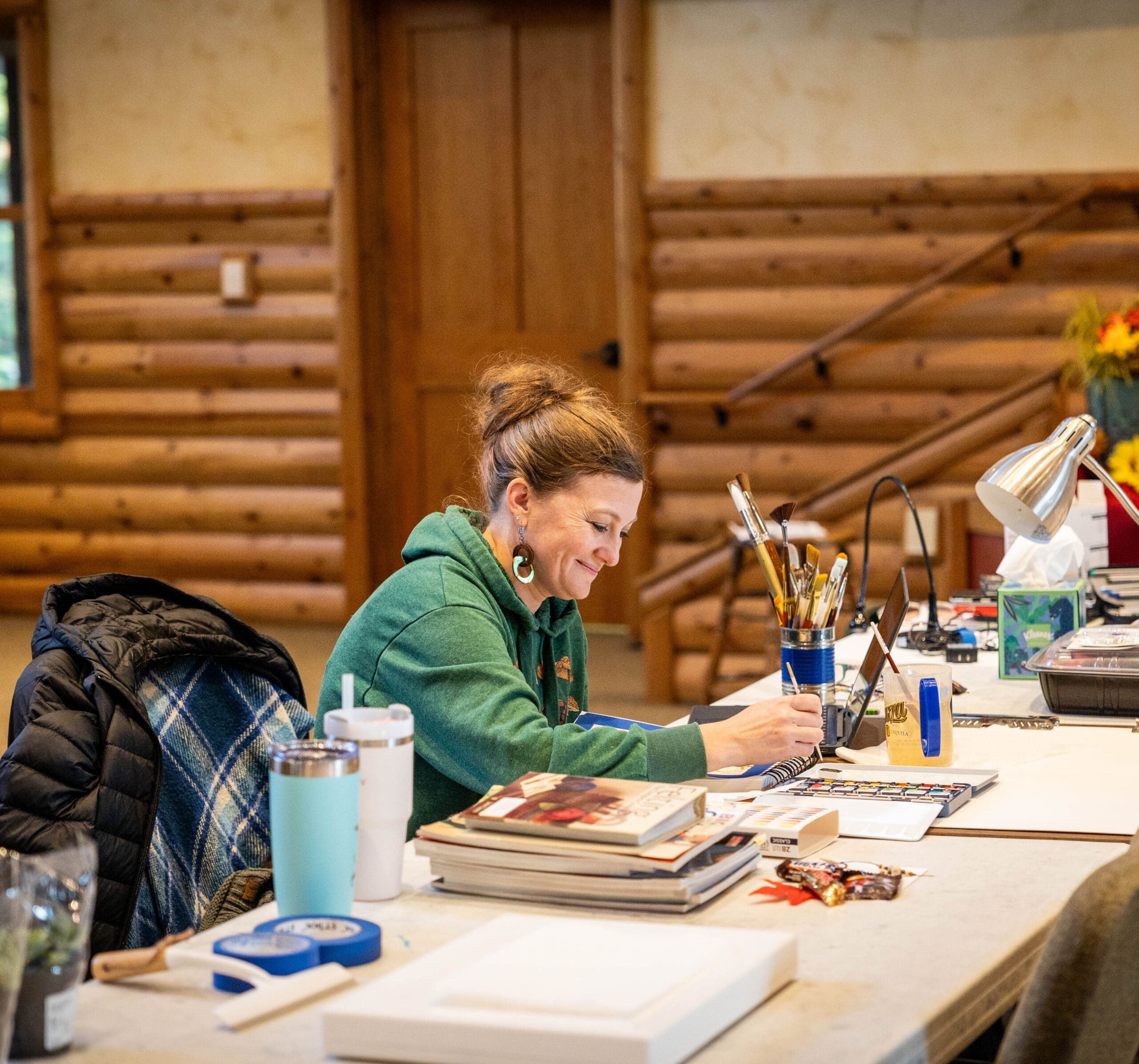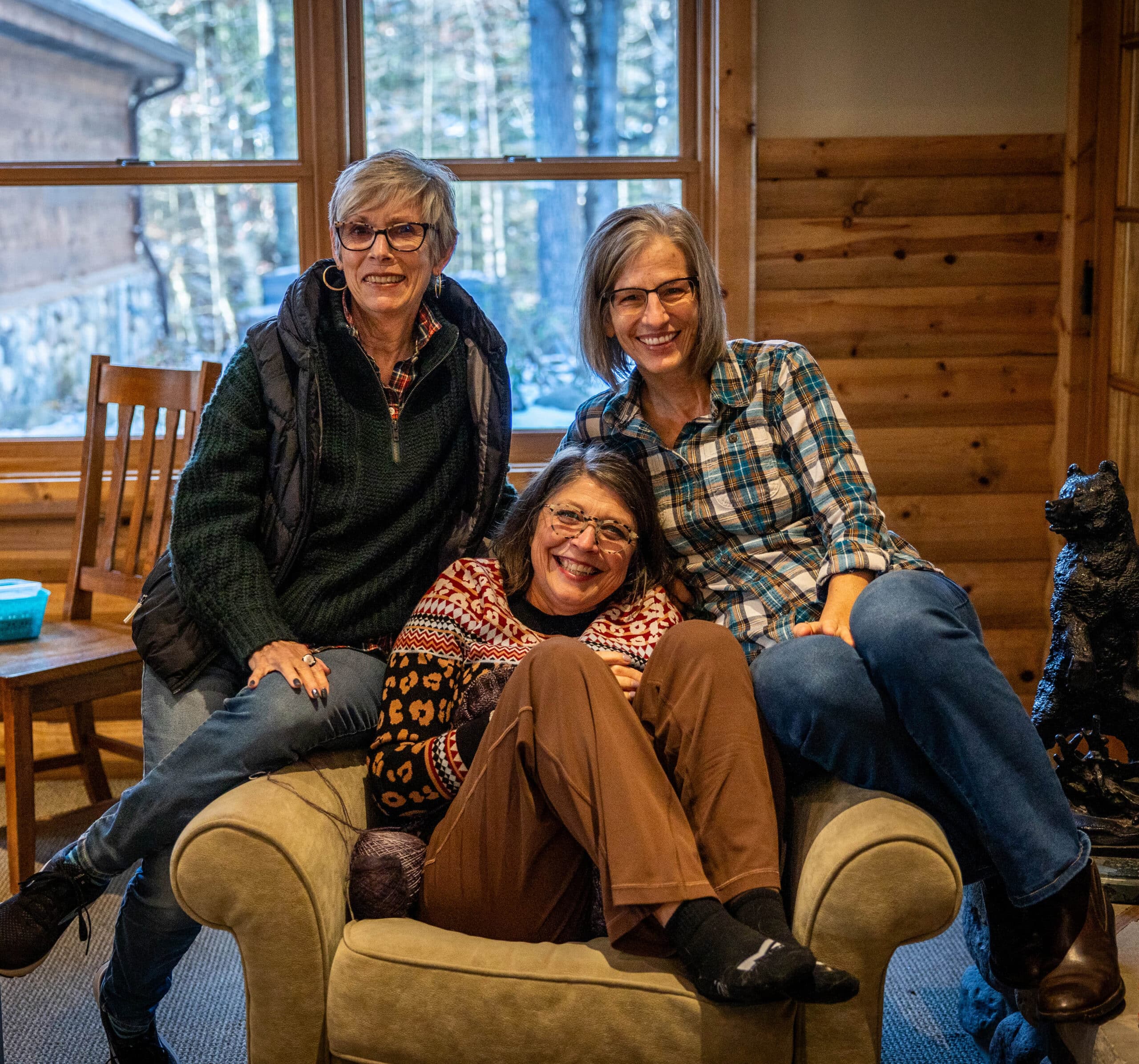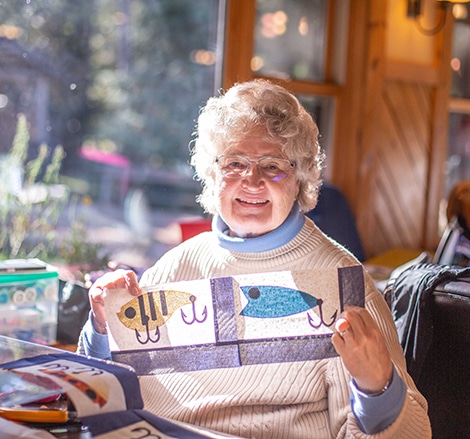 Self-led Options
You are welcome to bring craft projects such as quilting, scrapbooking, knitting/crocheting, beading, watercolor, etc. All self-led activities are free. Please let the office know upon registration what you decide to bring so spaces for crafting can be offered appropriately.
Food Allergy Note
For any food allergy, we want to help. Please email no less than 2 weeks before the first day of camp. Contact the Registrar (Jackie) at jackiedunham@fortwilderness.com.
Accommodation Options – 2024
Oct 31-Nov 2: Thursday Lunch through Saturday Lunch – 7 meals, 2 nights
Cabin – $180 OR Inn – $220
Nov 1-3: Friday Dinner through Sunday Breakfast – 5 meals, 2 nights
Cabin – $160 OR Inn – $200
Oct 31-Nov 3: Thursday Lunch through Sunday Breakfast – 9 meals, 3 nights
Cabin – $225 OR Inn – $265