Planning for a typical family vacation? You're probably in the wrong place.
Looking for a place your family can come together, grow closer, and make memories that last a lifetime? Then you've definitely come to the right place. Welcome to Family Camp at Fort, where for one week in the summer, your family can bond deeply, grow closer to God, and have fun every minute of the day!
Make your summer vacation time matter with Family Camp at Fort.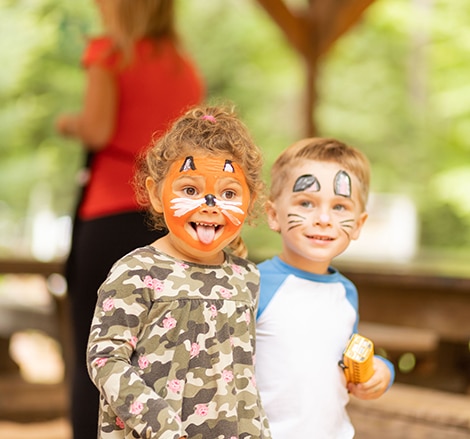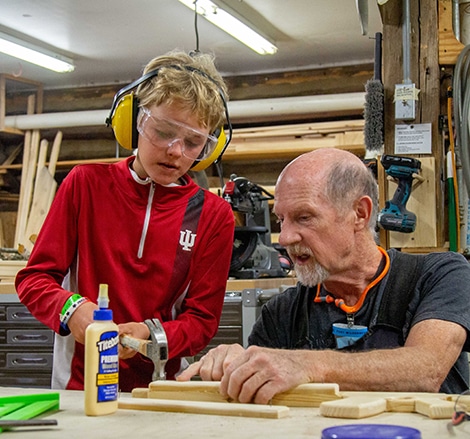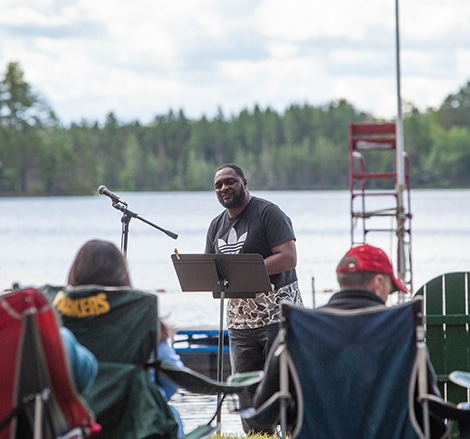 What is Family Camp?
Family Camp is a six-night summer retreat at Fort where your family can bond deeply, grow closer to God, and play all day long. Campers tell us how impactful a week at Family Camp is for their family's long-term health and closeness. Many families come back year after year to their 2nd home at Fort. If you long for a place where your kids and grandkids can safely roam and make friends, Fort's a great choice.
Activities Open
You can come to camp and plan out your schedule to be jam-packed every minute, or you can plan to relax and nap under the Northwoods' canopy of trees. Camp activities are endless. Most everything is free, included with camp! If there is a charge, it is simply to cover the cost of materials.
More Than a Vacation
Daily you will have a time of worship and teaching. Children and teens (infant through high school) attend their own age-appropriate session while adults gather to worship together and listen to the week's speaker. Expect to leave feeling encouraged and deeply connected.
Summer 2024 Dates and Availability
Camp
Dates
Speaker
Camping
CS/RV
Cabins
Rustic/Modern
Inn/Roost
FC1
June 15-21
Brian Dainsberg
7/8
Waitlist
Waitlist
FC2
June 22-28
Jonathan Misirian
5/10
Waitlist
0/1
FC3
June 29 – July 5
Norm Hubbard
0/3
Waitlist
Waitlist
FC4
July 6-12
Bryan Marvel
3/1
Waitlist
Waitlist
FC5
July 13-19
Matt Erickson
2/2
Waitlist
0/1
FC6
July 20-26
Steve Carter
5/0
Waitlist
0/1
FC7
July 27 – Aug 2
John Steer
12/2
Waitlist
0/2
FC8
Aug 3-9
Mike Bellanti
Waitlist
Waitlist
Waitlist
For any food allergy, we want to help. Please email no less than 2 weeks before the first day of camp. Contact the Registrar (Jackie) at jackiedunham@fortwilderness.com.
2024 Registration
Campers who attend Family Camp in 2023 are given the option to pre-register for 2024. If you attend a camp this summer you will receive a registration link in an email the day you check-out.
Once this 2024 pre-registration is complete, open spots will be made available to all!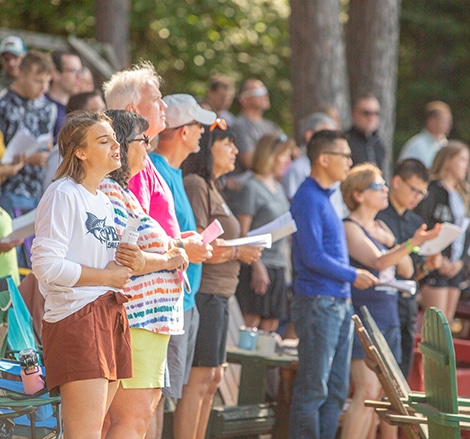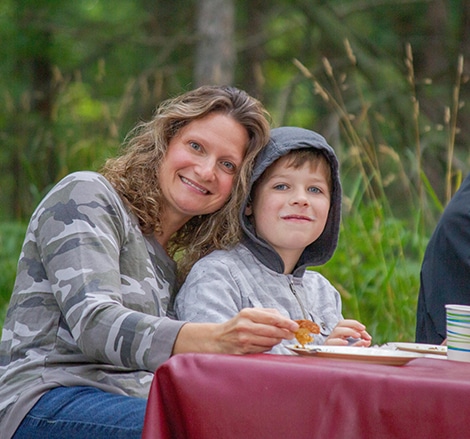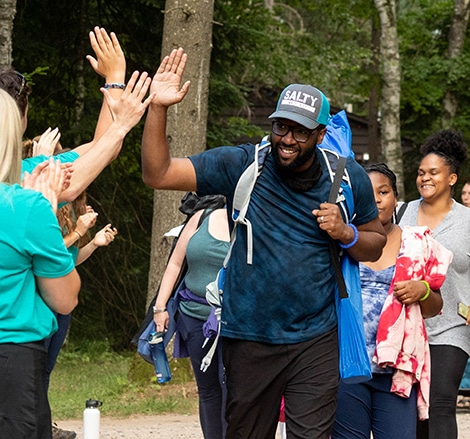 An Option For Everyone
If you're the outdoorsy-roughing it type, bring your own tent. If "camping" isn't your thing, we have a hotel-like Inn and Modern Cabins. Those camping can choose to make all their own meals, enjoy dinner-only with camp, or have all meals provided by camp. With so many housing and meal options, there is something for everyone!
Accommodation Options – 2023
What's included you ask? Nearly everything! You can hit the waterfront to take out a kayak, do a flip off the rope swing and meet the animals in the nature center before heading over to the rock climbing tower and waterslide all without opening your wallet. Many activities are included, and when there is an extra charge, we work to keep prices low simply to cover costs. Plus, evenings bring a camp run activity to participate in. You'll enjoy fry bread, family games, cowboy truth and more!
*It is our desire to not raise prices for 2024 but the recent high inflation environment has resulted in a need for a more careful review. We will finalize pricing for 2024 programs, in October 2023.
| | | |
| --- | --- | --- |
| Average Costs | Family of 5 | Couple |
| Camp + Tent/RV + No Meal Plan | $975 | $480 |
| Camp + Cabin + All Meals | $2,980 | $1,450 |
| Camp + Inn + All Meals | $3,330 | $1,650 |
Based on your children's ages and housing choice, your exact cost may be slightly higher or lower. See detailed pricing here.

What about early departure?
Our week-long pricing is for a full week, anyone leaving early (or arriving a day or two late) will have their bill recalculated on a day rate plus a 15% surcharge. There will be NO adjustments made for early departures or late arrivals once your camp begins. All adjustments must be called in before your arrival at camp.
Basic Camp Schedule
Opening Day

2:00-5:00 PM Check in and move in
New Camper Orientation
Great Dinner
Welcome Session
Famous Fry Bread
Day 2 to last full day of camp
Breakfast
Morning Session
Late Morning: Activities Open
Lunch
Afternoon: Activities Open
Dinner
Evening: Varying activities, campfires, and night fun
Last Day
Pack up, eat breakfast, and head out by 10:00 AM