Looking for a great place to host a winter retreat for your youth ministry?
Fort Wilderness is ready to serve you and your students. Winter retreats at Fort's Main Camp are a highlight of the school year. Imagine the shared experiences, special conversations and deeper relationships to accompany the time you've already poured into your students. We will work with you for a great ministry event.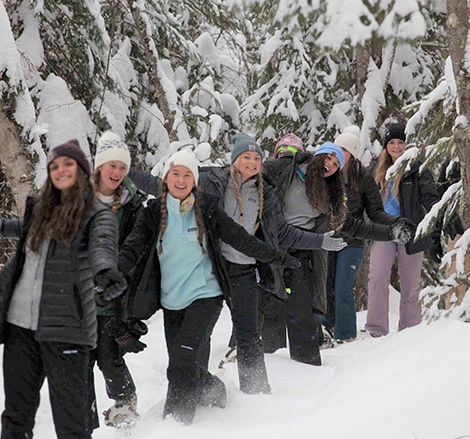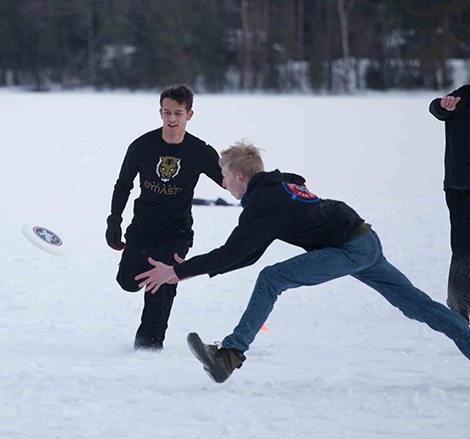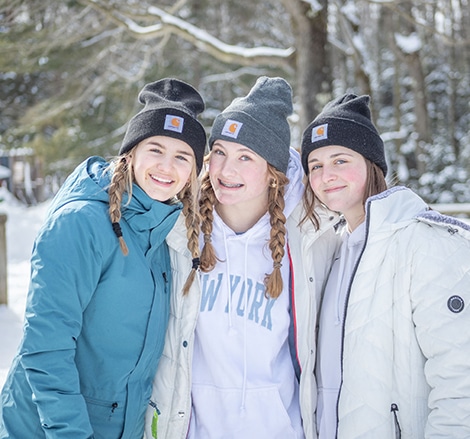 Winter Retreats
Do you long to see the youth in your church grow closer to Christ? Do you want a place away from media, peer influences and hectic schedules? Fort has been partnering with youth groups for over 30 years to expand the reach of your ministry. The winter activities get you outdoors without technology while Fort's Gathering Place allows you to speak into your kids (and some groups play games and do skits too). What could two nights in the Northwoods do for your youth group?
Seasonal Adventure Trips
Getting out in nature is the perfect way to leave technology aside and prepare a place to hear from God while building deep relationships. Fort's Adventure Outpost and Leadership Lab locations (home of our youth and high school summer camps) have special availability throughout the year for you to custom craft your 3-7 day adventure! Your focus can be ministering to students and leaders. We will work alongside you to make it work well.
For any food allergy, we want to help. Please email no less than 2 weeks before the first day of camp. Contact Jordan at jordankoehn@fortwilderness.com
Accommodation Options – 2023
| | Day Rate | Inn | Cabin |
| --- | --- | --- | --- |
| 3 Nights, 7 Meals | | $205 | $165 |
| 2 Nights, 4 Meals | | $165 | $125 |
| 1 Night, 3 Meals | | N/A | $85 |
| Winter Day Rate | $70 | | |
Youth Group Contact Form
"*" indicates required fields