The river changes people.
Don't take our word: ask the high-schoolers who tackle Fort's In Depth. This weeklong adventure challenges teens in ways they will never forget. Canoeing, white-water rapids, camping, team-building, deep friendships, and more await your teen this summer. In Depth is their chance to take their faith (you guessed it) in depth!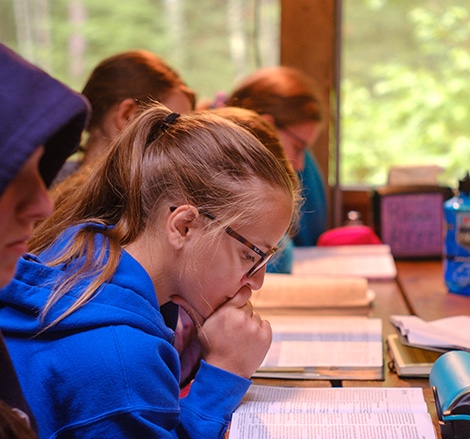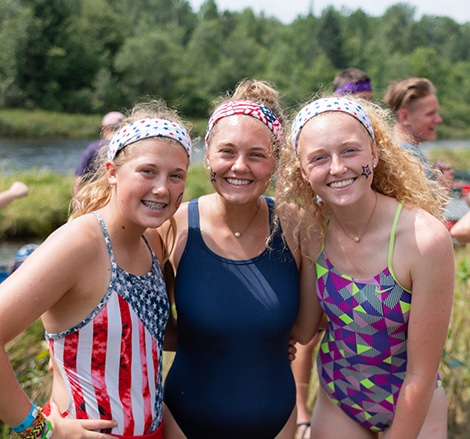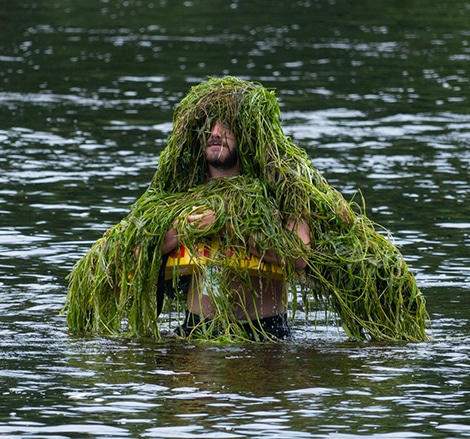 First time camper?
Read our Frequently Asked Questions! Don't forget to invite a friend and request them as a cabin mate on your registration form!
Transportation
We welcome your family to drive your child up to Fort, take a tour, and meet your counselor. You may also utilize our transportation. It is available for our summer youth programs, with pickups on opening Saturday and drop-offs on closing Friday of camp. We use a coach bus and/or vans, all chaperoned by trained Fort Staff.
Cost: +$135 Round Trip / +$80 One Way
Food Allergy Note
For any food allergy, we want to help. Please call if you have significant food restrictions/allergies as we may not be able to accommodate your child's needs on the trail. For general food allergies, please email the Registrar (Jackie) no less than 2 weeks before the first day of camp. jackiedunham@fortwilderness.com.
Basic Camp Schedule
Opening day
Arrive at Camp! (2:00 – 4:00 PM)
Meet your counselor and cabinmates, move into your cabin, and take a swim test. (Goodbye to parents)
First dinner and all camp activity
Day 2
Breakfast, lunch, dinner shared with campers and counselors.
Morning session with your speaker, followed up with cabin time.
Campers engage in staff-led activities and learn the skills needed for the river trip. Packing gear, food prep, canoe paddling techniques, teamwork and more.
An evening group session followed by a nightly all-camp activity and a campfire.
Day 3 to last full day of camp
On the river
Last Day
Pack up, Breakfast and Check out into Fort Transportation or Parent Pick-up.