9 Campers, 3 Staff, 9 Nights, 40 Miles Backpacking the Trail
The trail changes people, you won't come back the same!
Unplugging and being immersed in God's creation for 9 nights with only the sound of footsteps on the trail and wildlife is an experience in itself. Add-in a community of campers and staff to share conversation and guide the group through God's Word. It's an unforgettable and impactful week!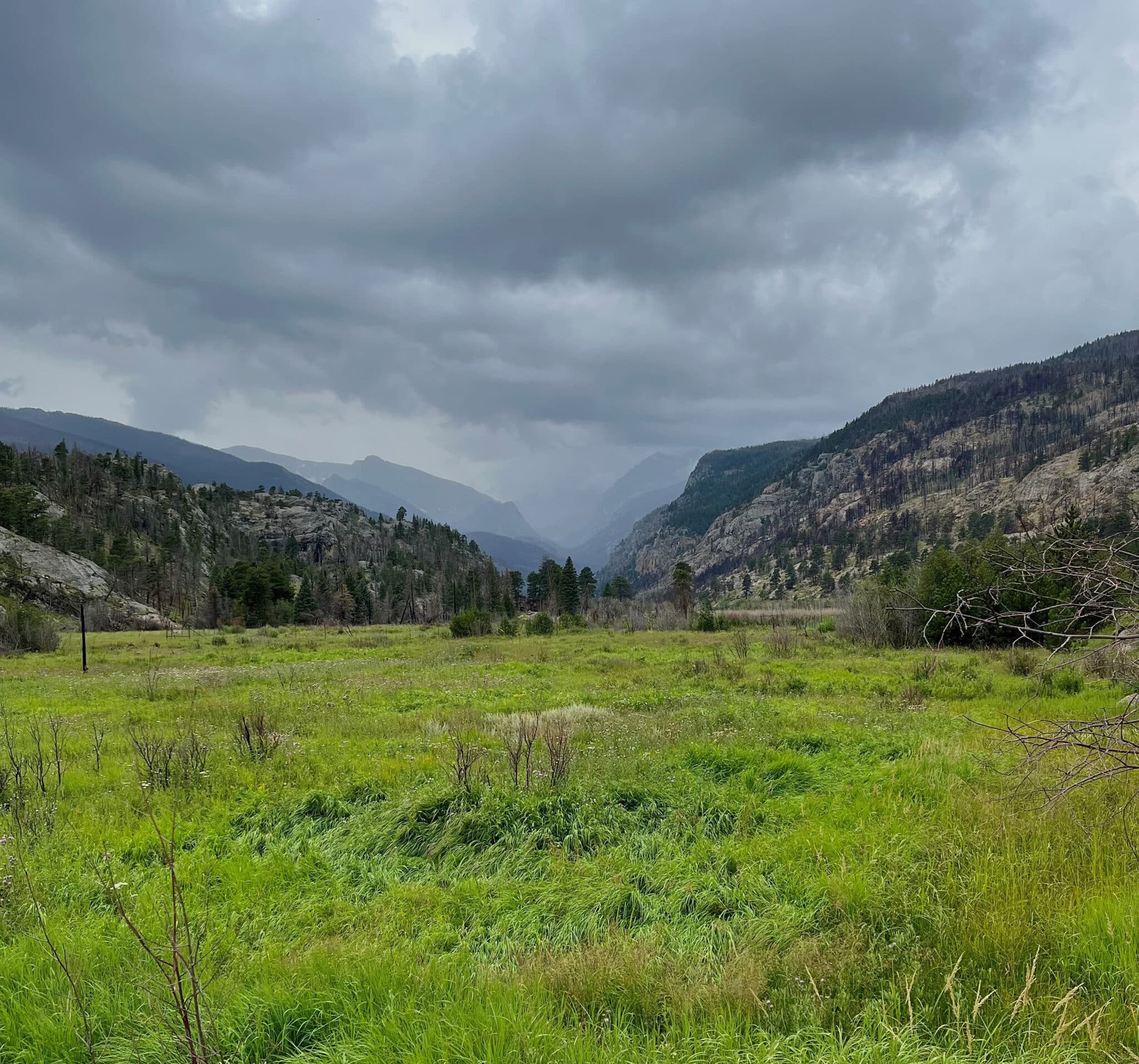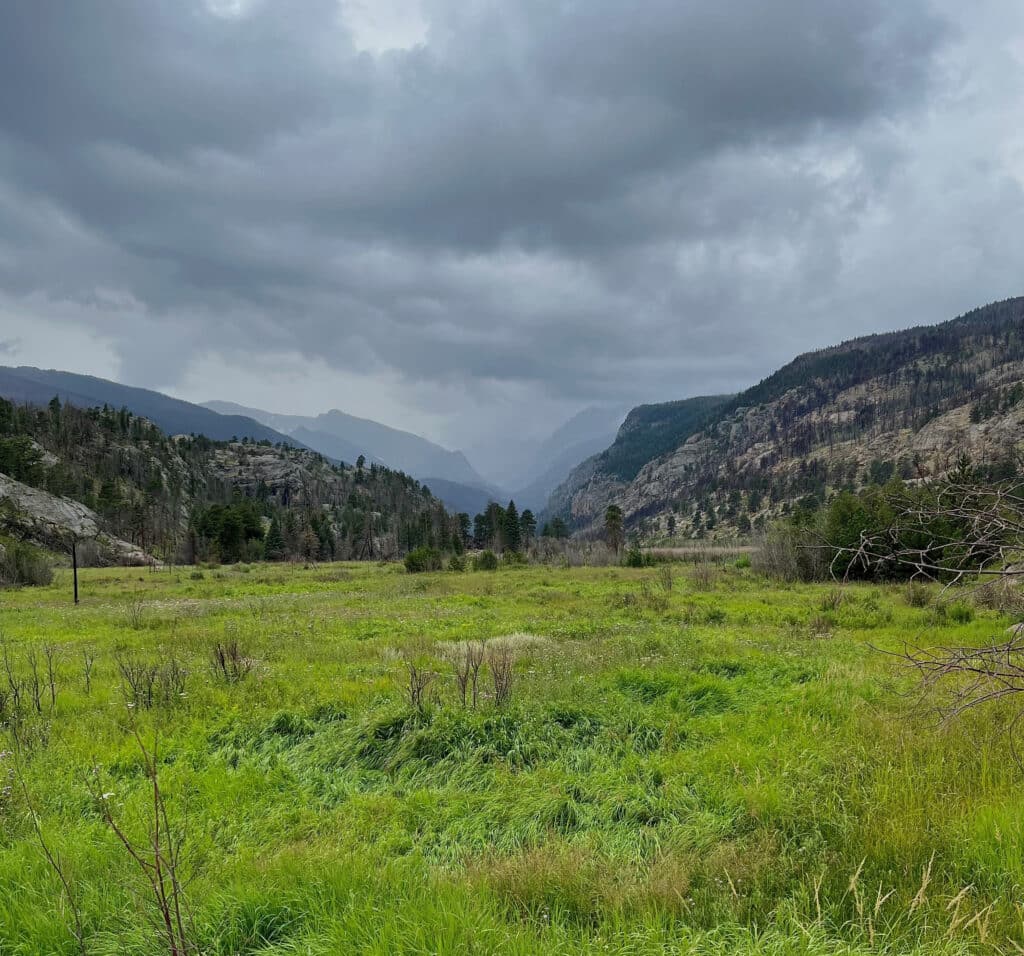 Summer Hiking Trip
July 13 – 22, 2024
9 spots available; co-ed
For adults (Young adults age 16+ can attend with a parent)
Prepare for your Journey – Read our Prep Guide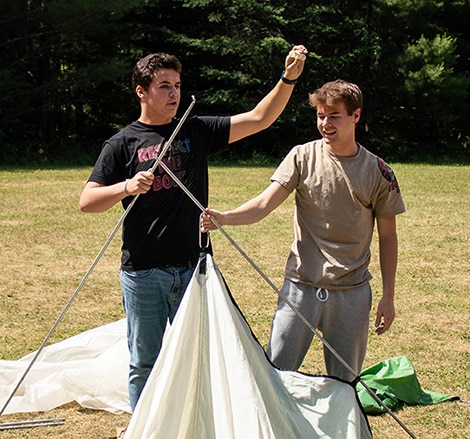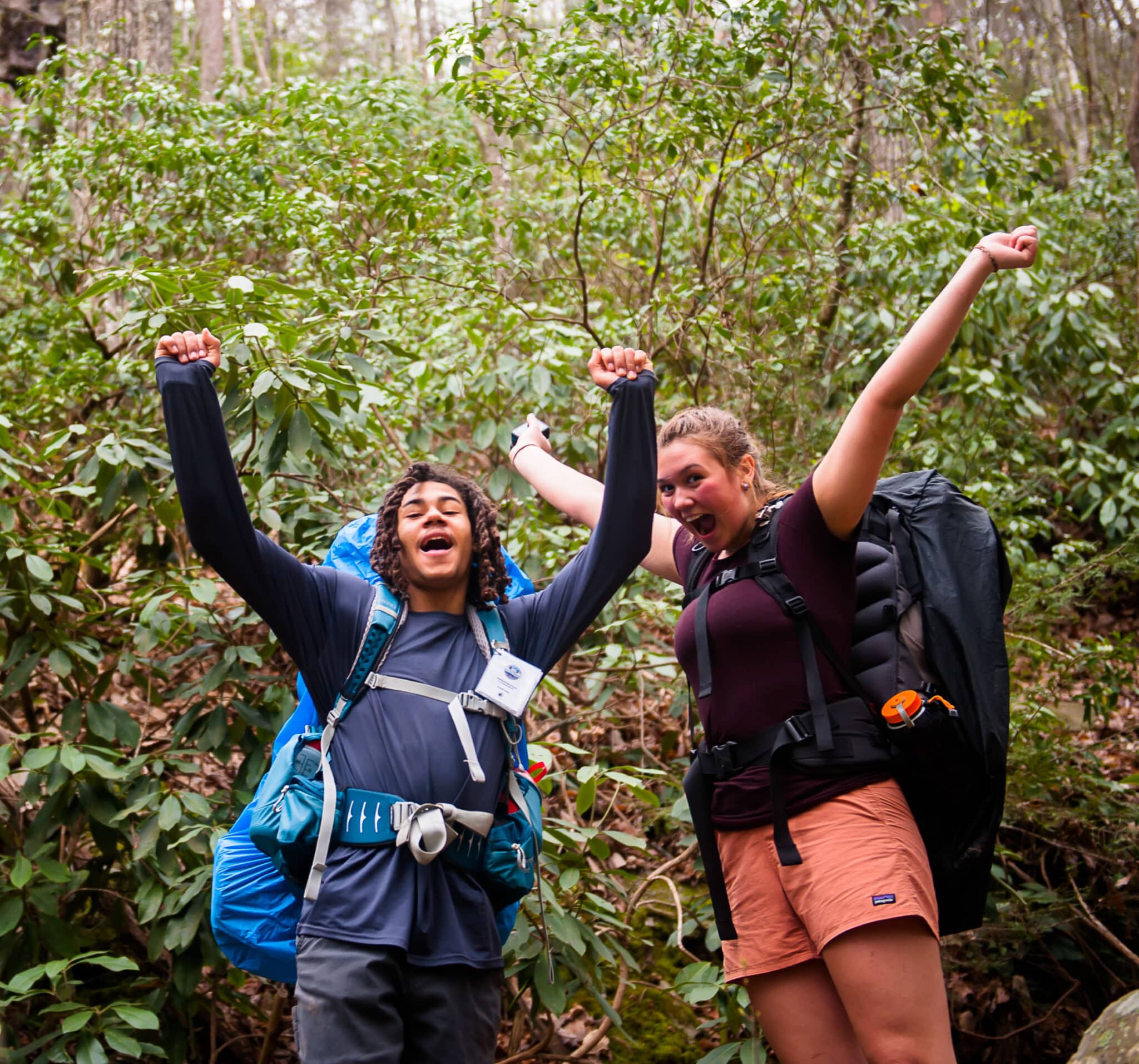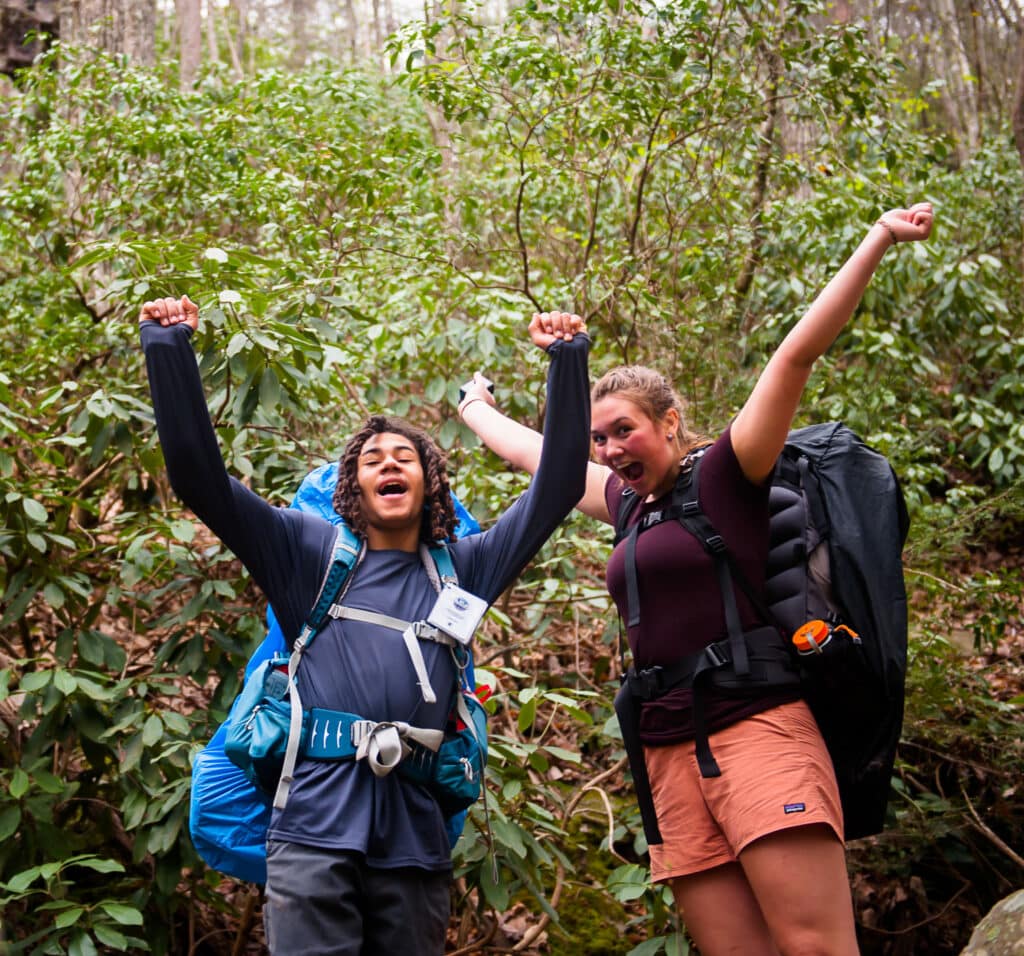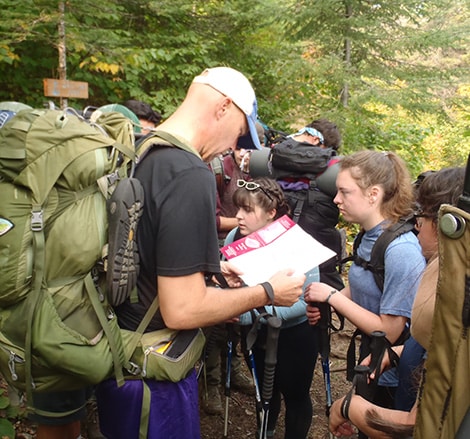 First time on a Fort Journey?
We've got you covered.
Located in Estes Park, Colorado, Rocky Mountain National Park is acres of spectacular mountain terrain, lush meadows, and stunning mountain top views ideal for a genuine wilderness experience. Prepare to climb thousands of feet of elevation through the heart of the Rockies, be challenged as a team and experience majestic mountain scenery.
Campers will meet at Fort Wilderness, get picked up on the way to the park, or fly into DIA (Denver International Airport).
Once we hit the trail all belongings and gear will be transported via backpack. Each night we will set up camp at primitive sites along the trail. Backpacking experience is not necessary, but preferred. Being in good physical shape – having the ability to carry your pack and hike terrain – is necessary. We won't be racing up the mountain, but general good health and physical fitness will make the experience enjoyable!
All meals will be prepared and served by Fort Staff – dehydrated food has never tasted so good! Plus, you'll experience a few special Fort signature meals prepared along the way.
Trained, experienced staff will guide the trip with both adventure and outfitting skills but also relationally as they lead conversations and daily devotions.
The Journey is sure to challenge campers physically and spiritually.
What equipment does Fort provide?
Fort provides all necessary equipment such as tents and packs. Your personal belongings and required items can be found on the Prep Guide.
Is backpacking experience required?
No experience required! However, it is highly recommended. We will teach basic backpacking skills and help you feel comfortable once we hit the trail. The packs could weigh as much as 70 lbs and the trail is moderately challenging so being in general good shape is needed. You can expect to hike just over 40 miles, 5-10 miles per day with one 12-mile day. See our Prep Guide for a full list of physical requirements.
This is an unplugged adventure! No phones allowed. (Trip leaders have phones for emergency purposes.)
What are the sleeping arrangements?
We have high-quality four-person tents that 2 – 4 people share. Tents will be separated by gender, unless a married couple registers together, they will have their own tent.
What about bathrooms and showers?
Pit/vault toilets will be provided at all campsites we stay at. Showers will be available upon returning to camp the night before pick up. Be sure to review the Prep Guide for best practices.
What about food and water?
On the trail we eat high-quality, freeze-dried food to save weight and space in our packs. A previous trip of high school students gave very high marks! We filter all the water that we consume using Platypus gravity water filters.
How are health issues handled on the trail?
A trained and certified Emergency Medical Responder and Wilderness First Responder will travel with this trip. We will work with special conditions, allergies, or concerns on a case-by-case basis. Filling out the health form accurately and completely at registration is important so that we can serve you well. On the trail, staff perform risk assessments daily and will make decisions in the best interest of the group.
Transportation
Campers will picked up in a Fort van on the way to Colorado or have the option to fly to and from DIA (Denver International Airport). All belongings and gear will be transported via covered trailer.
If Driving:
Pick Up Locations
July 13th

11am – Fort Wilderness: 6180 Wilderness Trail, McNaughton, WI 54501
4:30pm – Minneapolis: Blackhawk Park and Ride, 4565 Blackhawk Road, Eagan, MN 55122
8pm – Des Moines: Prairie Flower Campground, 10498-10534 NW Lake Dr, Polk City, IA 50226

July 14th

7am – Des Moines: Prairie Flower Campground, 10498-10534 NW Lake Dr, Polk City, IA 50226
10am – Omaha: Park and Ride Chalco, Gretna, NE 68028
Drop Off Locations (same as pick-up locations): Other drop-off locations can be arranged if needed. Contact Gunnar Koehn at gunnarkoehn@fortwilderness.com
July 21st

3pm – Omaha: Park and Ride Chalco, Gretna, NE 68028
5pm – Des Moines: Prairie Flower Campground, 10498-10534 NW Lake Dr, Polk City, IA 50226
9pm – Minneapolis: Lebanon Hills Campground, 12100 Johnny Cake Ridge Rd, St. Paul, MN 55124

July 22nd

11:30am – Fort Wilderness: 6180 Wilderness Trail, McNaughton, WI 54501
If Flying:
Getting There: Flights must arrive to DIA (Denver International Airport) by the afternoon of July 14th. Once at the airport, we will connect and provide you transportation to where we are staying.
Getting Home: You will return to the DIA (at the earliest) 3pm on July 20th. Departing flights can be made anytime after.
Financial Assistance
Fort Wilderness desires that camp be available to all people, regardless of finances. Don't miss out on camp. Learn more and apply: financial assistance
Food Allergy Note
For any food allergy, we want to help. The nature of the trip allows some flexibility with food – Please email at the same time of registration to be sure we can accommodate your needs. Contact the Adventure Program Manager, Gunnar Koehn at gunnarkoehn@fortwilderness.com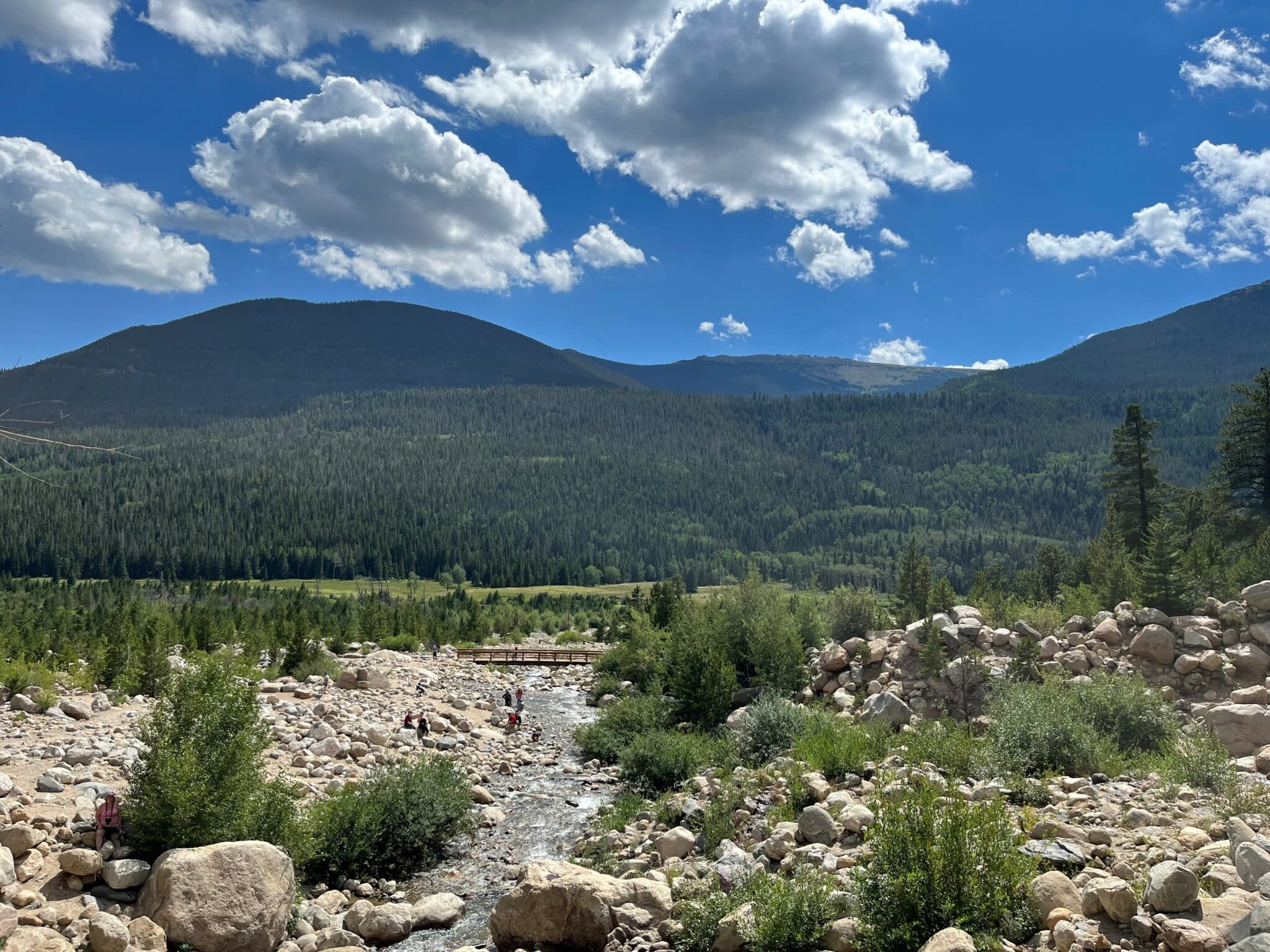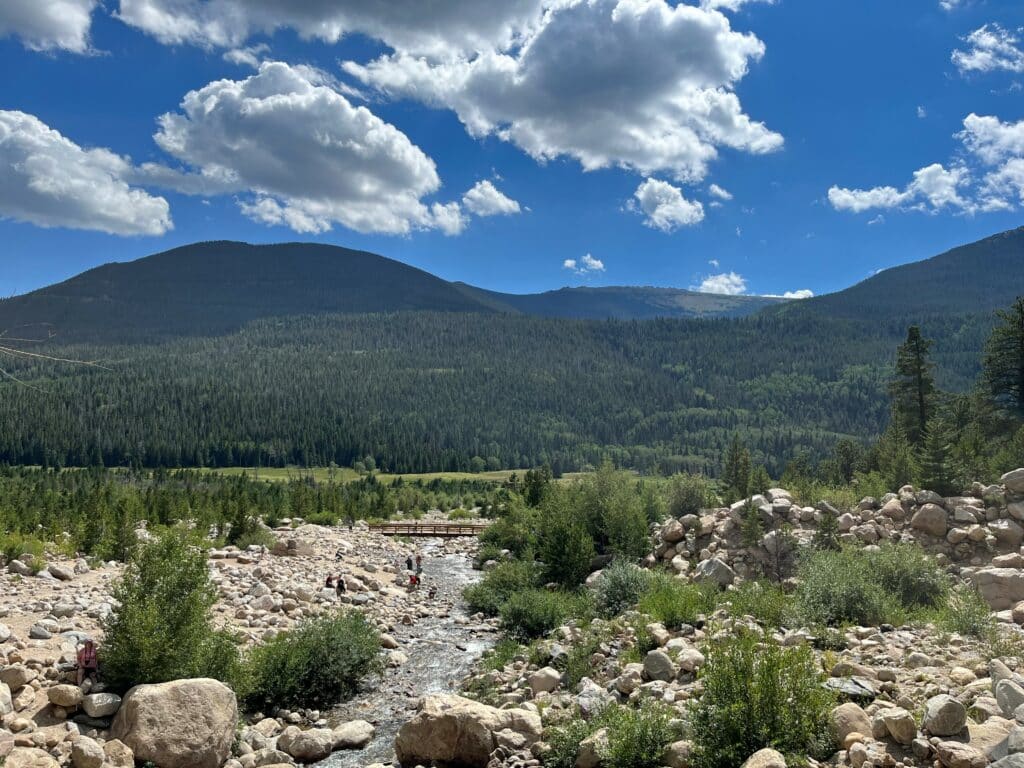 Basic Camp Schedule
Opening Day
Arrive at camp, get picked up along the way, or fly in!
Meet your leaders and trail mates
Day 2
Travel to site
Arrive at Rocky Mountain National Park
Day 3-8
Hit the trail!
Daily devotional led by the staff
Evening group activities and prayer
Day 9
Travel home – get dropped off on the way
Last Day
Arrive at Fort
Return packs and gear
See you next time!