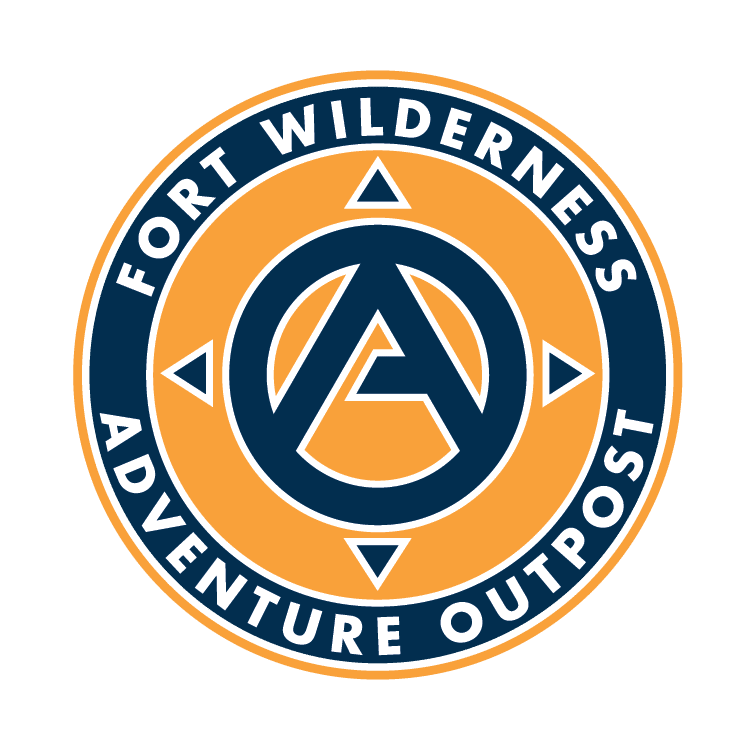 Adventure Outpost (AO), located two miles from Main Camp, is Fort's summer-only youth camp site. It is situated by our private and pristine Blair Lake. Trained Program Directors, Counselors and Staff have designed a place where young people can take age-appropriate steps of maturity. Camper to Staff ratio is close to 2:1. Campers experience adventure within community, while enjoying activities with a purpose. AO is the perfect place for your child to experience life, personal growth and adventure within a structured program built for kids.
Facilities at Adventure Outpost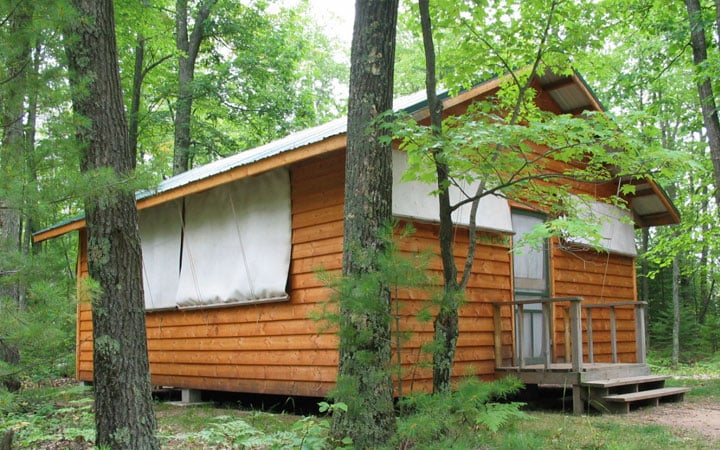 Cabins • There are six well-maintained camper cabins made for ten campers and two counselors.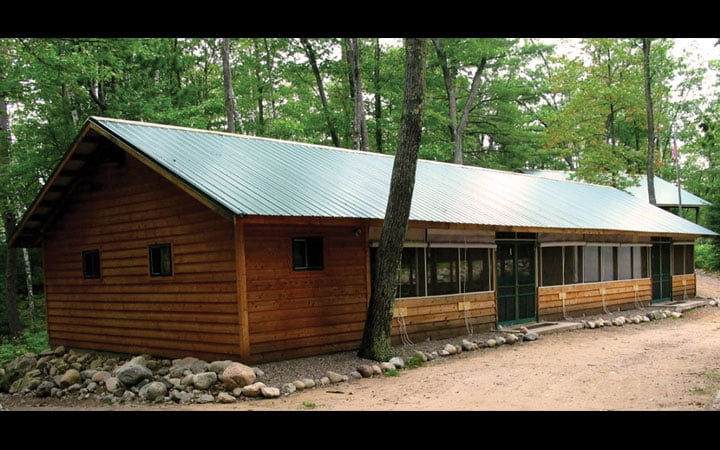 Dining • Fort has a certified Food Service Manager who oversees Adventure Outpost food. A trained cook and staff prepare meals that kids like, in a State inspected kitchen.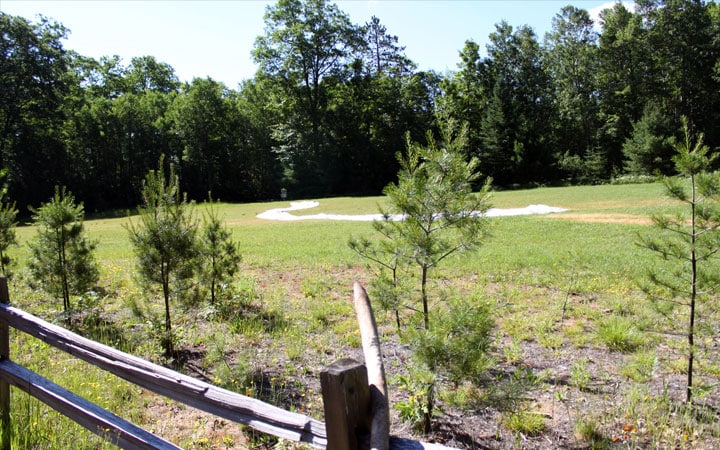 Infirmary • There is an infirmary on site with a Nurse on duty 24/7 in the event that your child gets sick. A sick camper has access to a dedicated sleeping area in the infirmary with regular care. In the event of an emergency, EMS is on site within ten minutes, and a modern hospital is only 25 minutes away. Fort also has a trained Safety & Security Team on call.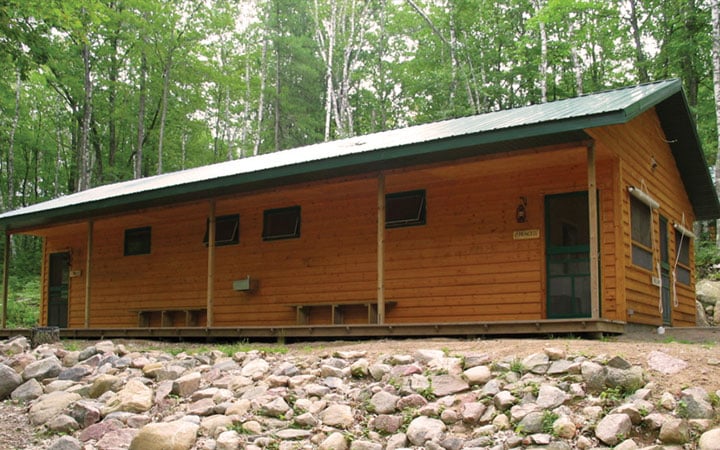 Bathrooms • AO has modern bathrooms with flush toilets and hot showers.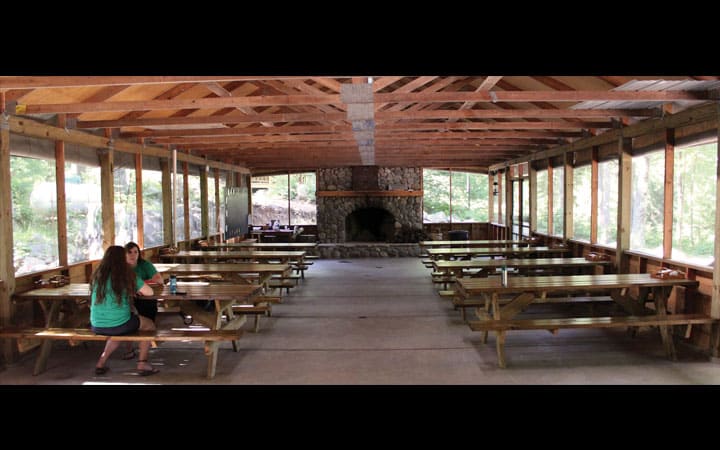 Pavilion • This building is where campers eat and enjoy activities. A large fireplace creates the perfect ambiance for a relaxing time.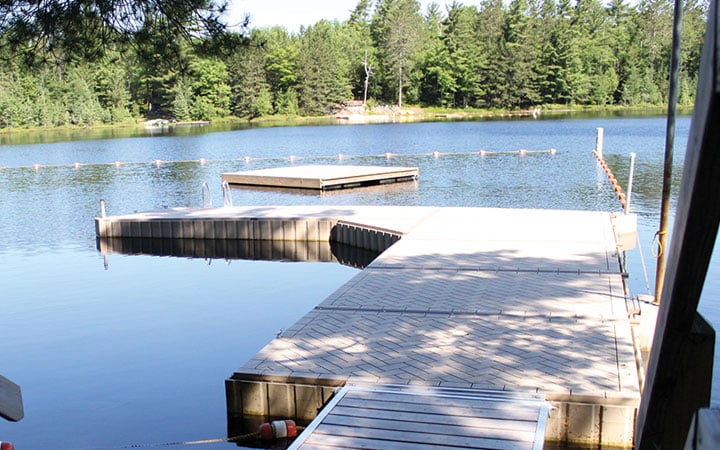 Blair Lake • Trained lifeguards supervise all water activities. Only Fort Wilderness campers can swim or boat on the 19-acre Blair Lake.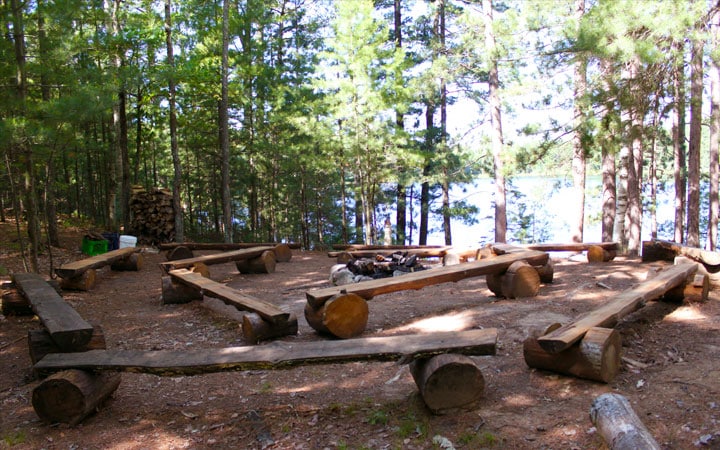 The Ridge • Overlooking Blair Lake and surrounding a central fire pit, this is the space for memories, sharing praise songs, and campfire stories.