Shannon: Volunteer Coordinator
Joined Missionary Staff: May 2022
It was in the 90's when Heather fell in love with serving, the outdoors, and God's word while on Fort's summer staff. Twenty years later she brought her husband, Shannon, for a weekend of winter volunteering and they knew Fort would somehow be part of their family's story. Several years of attending family camp and six children (Josiah, Karis, Mercy, Selah, Zeke, and Sully) later, they've sensed God's calling to serve Him in the Northwoods. "God has made it clear this is where we were supposed to be", says Shannon. "I'm amazed at God's provision. There is continuous affirmation that we're in the right spot."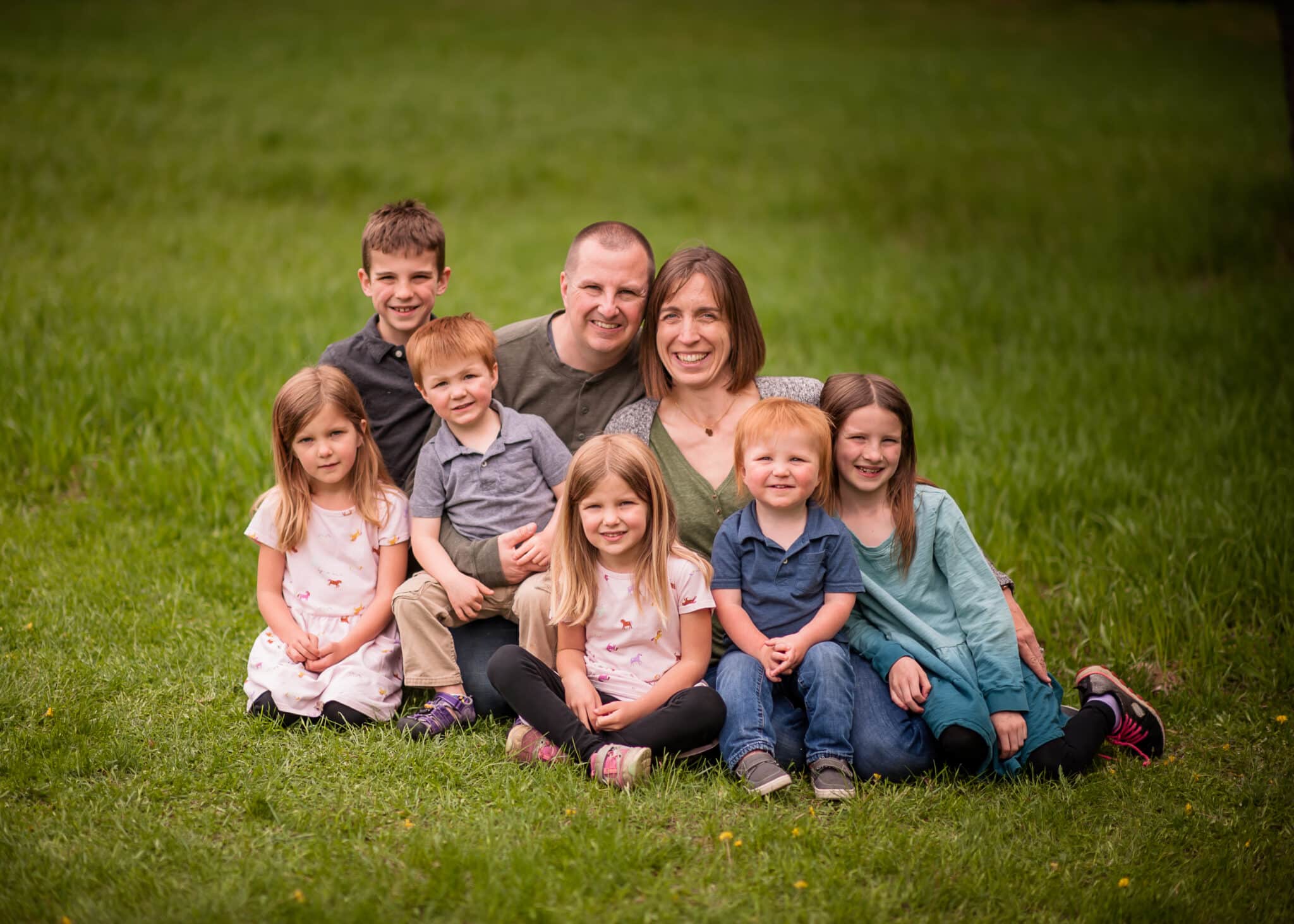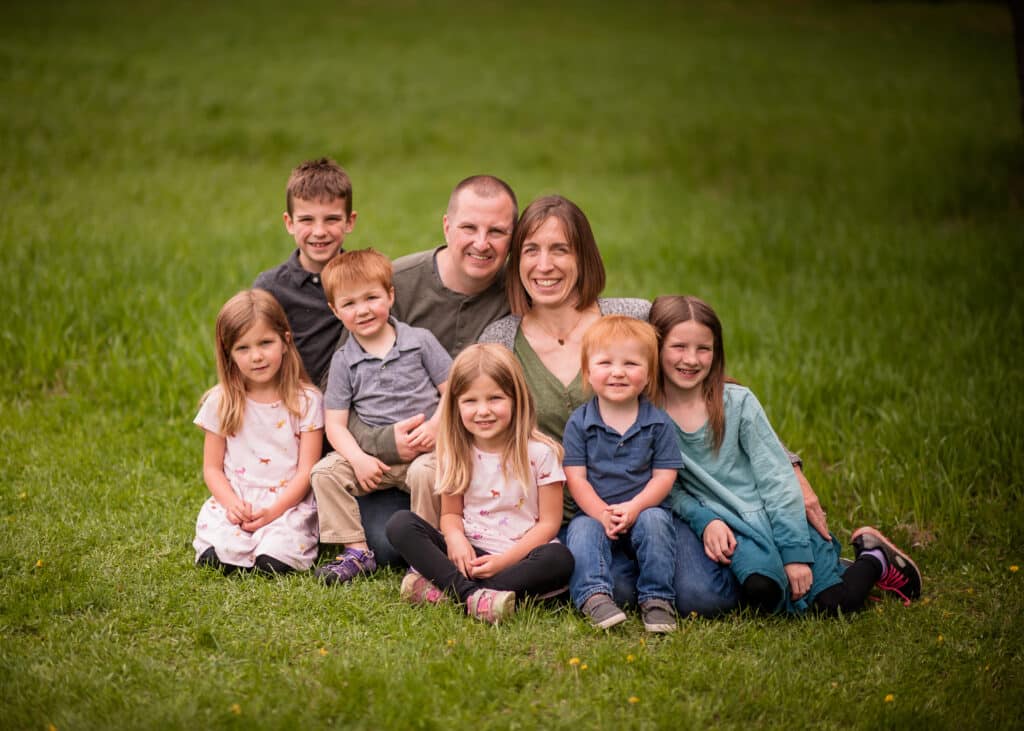 Shannon and Heather Lenox are excited to be part of five new missionary families to join Fort staff in 2022. Prior to working at camp, Shannon and Heather were based in Cedarburg, WI – Shannon working as a Loan Manager at Accunet Mortgage and Heather writing and working in sales for the Milwaukee Mom Blog. Shannon and Heather fell in love while serving in the Hurricane Katrina disaster relief efforts and have been married for 14 years.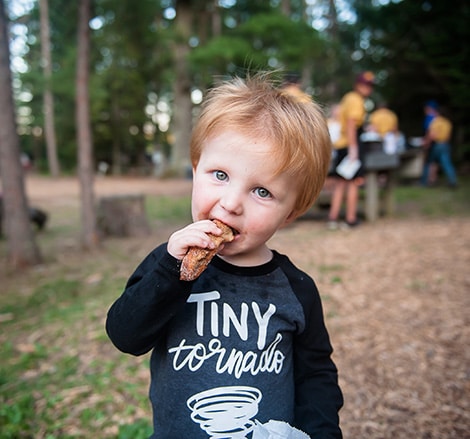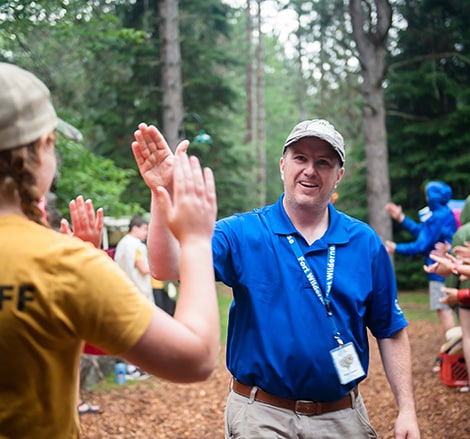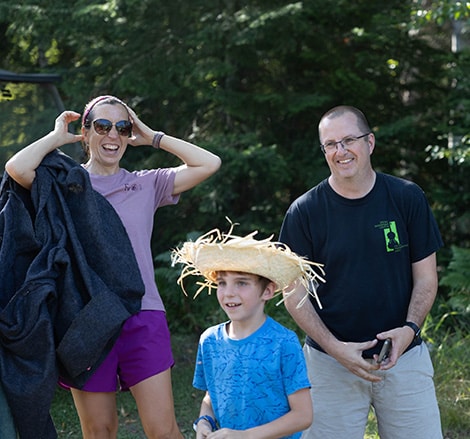 Meet the Lenoxes
Shannon is Fort's Volunteer Manager – that means he oversees the recruiting, scheduling, and training processes of volunteers that serve at camp. Shannon partners with churches across the Midwest who send youth groups and individuals to serve. Shannon's favorite part of ministry at Fort Wilderness is being intentional with people. He says, "I was looking for a ministry job where I could do something that is part administrative, part discipleship and relationship based. This job is a perfect fit." Shannon loves ministering to summer staffers and volunteers so they can then minister to campers. Currently Heather works part time as Social Media Manager for Connected Families, a ministry that inspires and equips parents to pass on God's grace and truth in their parenting.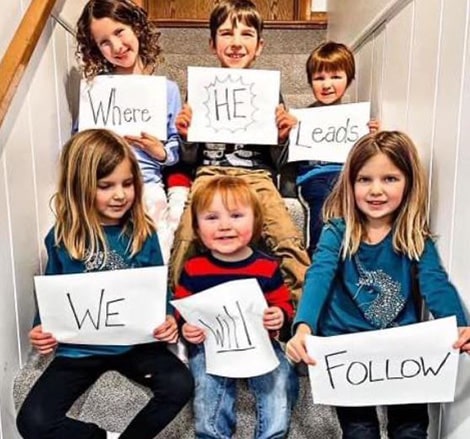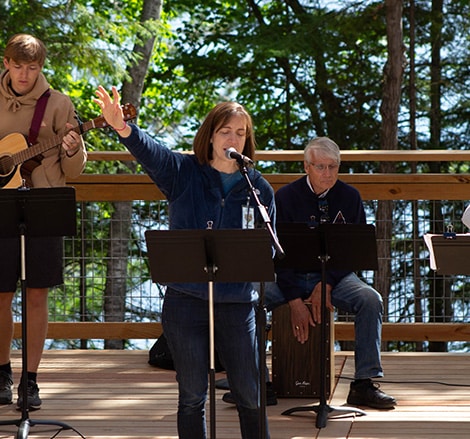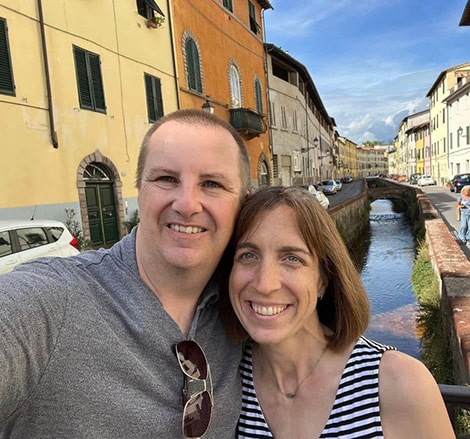 Q & A with Shannon and Heather
How did you know you were called to be missionaries at Fort?
"We've long sensed a call to full time ministry", says Heather. "We both went to school with the understanding of working towards ministry careers, but after graduation, God spoke clearly to our hearts that we were to plant our roots in Cedarburg and have a season of stability for our family".
Shannon says, "The first year we came to family camp, Craig Holmquist and I sat out on a boat and talked through what it would look like if we joined staff in the future. We had this conversation every summer for five years."
"Then we got a pamphlet in the mail from Fort. There was a job description on it that jumped off the page at me", says Heather. "I knew I was supposed to show that to Shannon. The listing matched his gifts and abilities perfectly. During 3 weeks of intense prayer to discern if we should join staff or not, we ran into a woman from our life group who shared a sermon with us. It was about Jesus calling the first disciples. As we listened to it, God made it abundantly clear we were supposed to move."
What is your favorite thing to do at camp?
Shannon says, "My kids would say everything! One of my favorite things to do is get to know people. That plays out easily here at camp because people are ready to be open and go deep." Heather says, "To see my kids experiencing things and take risks. It's a safe place to try something completely new."
What special skills or superpower do you bring to camp?
Heather laughs and asks, "Is ADD a superpower?" All joking aside Shannon says, "Thinking outside the box to figure out what will help the volunteer program long term is what I bring to camp. I like to create processes for growth, and I think Fort is a cool place to do that."
When you're not at camp, what do you enjoy doing?
"When I'm not at camp I like to work on projects and build things", says Shannon. "I like to go for long walks in the sunshine and do anything involving music", replied Heather.
What is your favorite Fort memory?
"Going on a horseback ride with a friend of mine during a men's retreat. It was a great intimate weekend with guys who I got to know on a deeper level and have great conversations with. That's probably one of my top Fort memories," says Shannon.
Heather states, "Mine is similar. It was at a Women's Retreat when it was 90 degrees in September. Myself and two ladies who are now my best friends went paddleboarding and stayed out on the lake all afternoon. It was the most relaxed time of encouragement, good conversation, and time with the Lord."
What is your favorite specialty breakfast?
Shannon – "If I have kids with me, it's Lumberjacks. If I don't have the kids with me, it's Wrangler's breakfast."
Heather – "Women's breakfast. The fellowship there usurps all others."