God's Provision on Display
In 2020, while using the beach as our temporary "gathering place" during the pandemic, the Fort Family shared an idea – to gather outdoors all the time! The idea became a reality when the amphitheater was quietly completed Saturday, June 11, 2022.
Less than two years after the dream of returning to outdoor praise and teaching, the funds were raised, plans designed, city approvals secured, materials procured, contractors hired, volunteers scheduled, construction completed, AV equipment installed, landscaping planted while working between snowstorms, road load-limits, and supply chain challenges. How?
God's Provision Revealed in the Present
Since July 2020 when we held a groundbreaking ceremony during Family Camp 6, not knowing the local news would cover the story and share the gospel for the Rhinelander community to see, God has provided in incredible and unexpected ways.
Steve Lehe, Director of Construction & Master Plan, has a project tally of 8,000 hours of staff, volunteers and some contractors to build and prepare this space for campers. Many hands and specialized skill sets were needed and the willingness to work during wind storms, frigid temps, sleet and snow!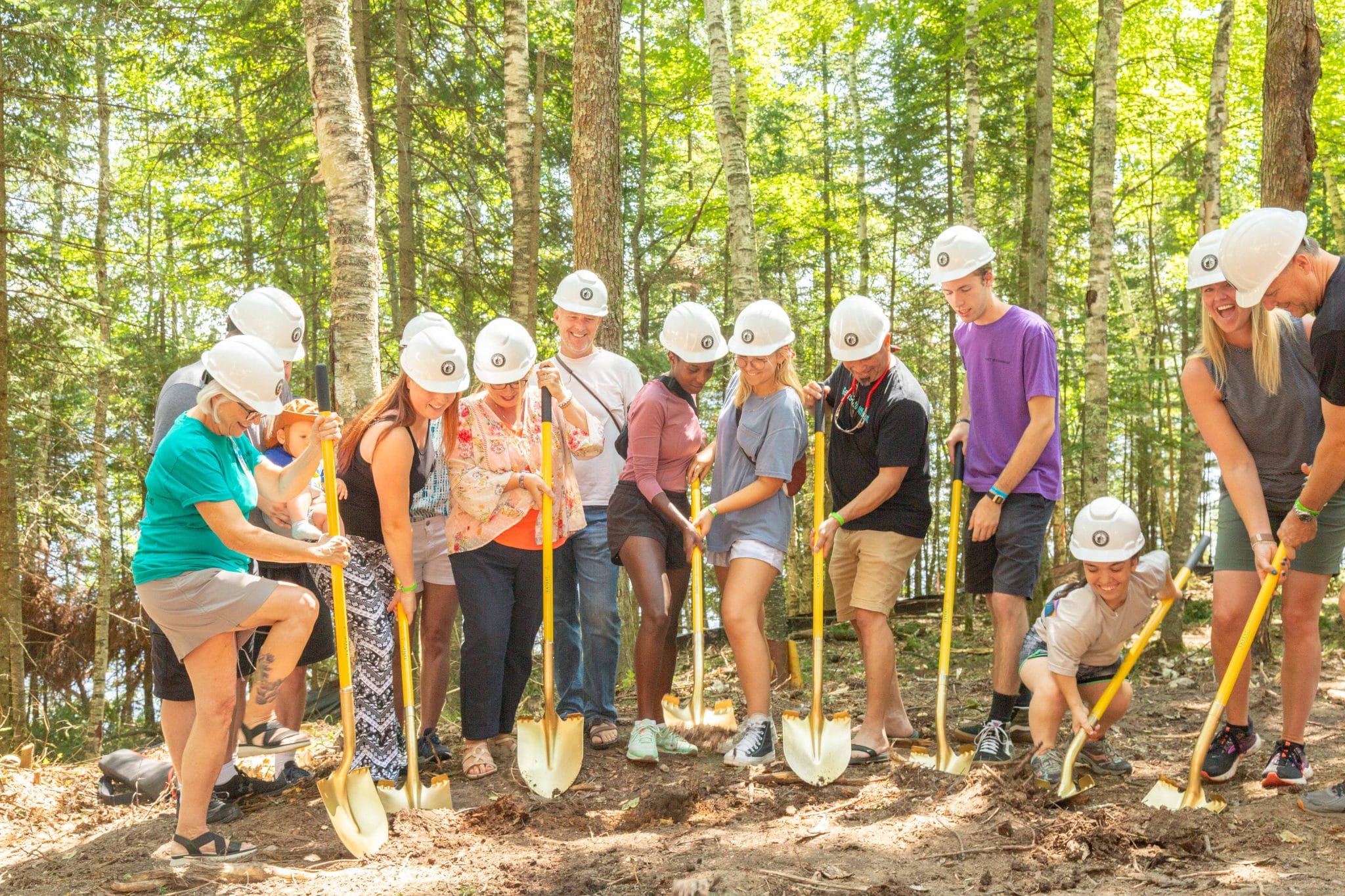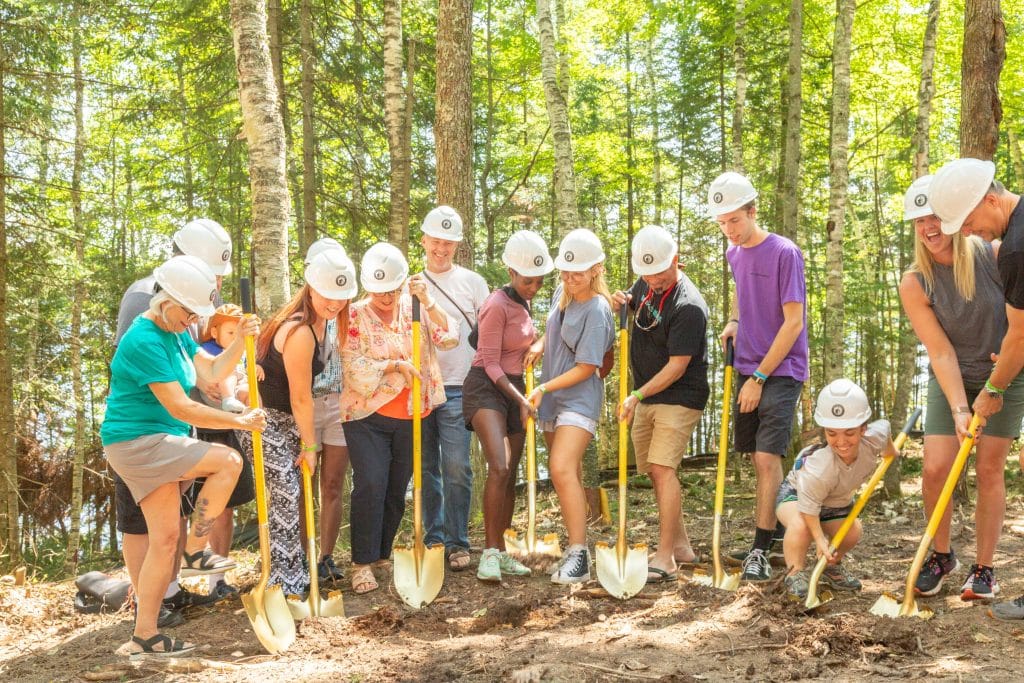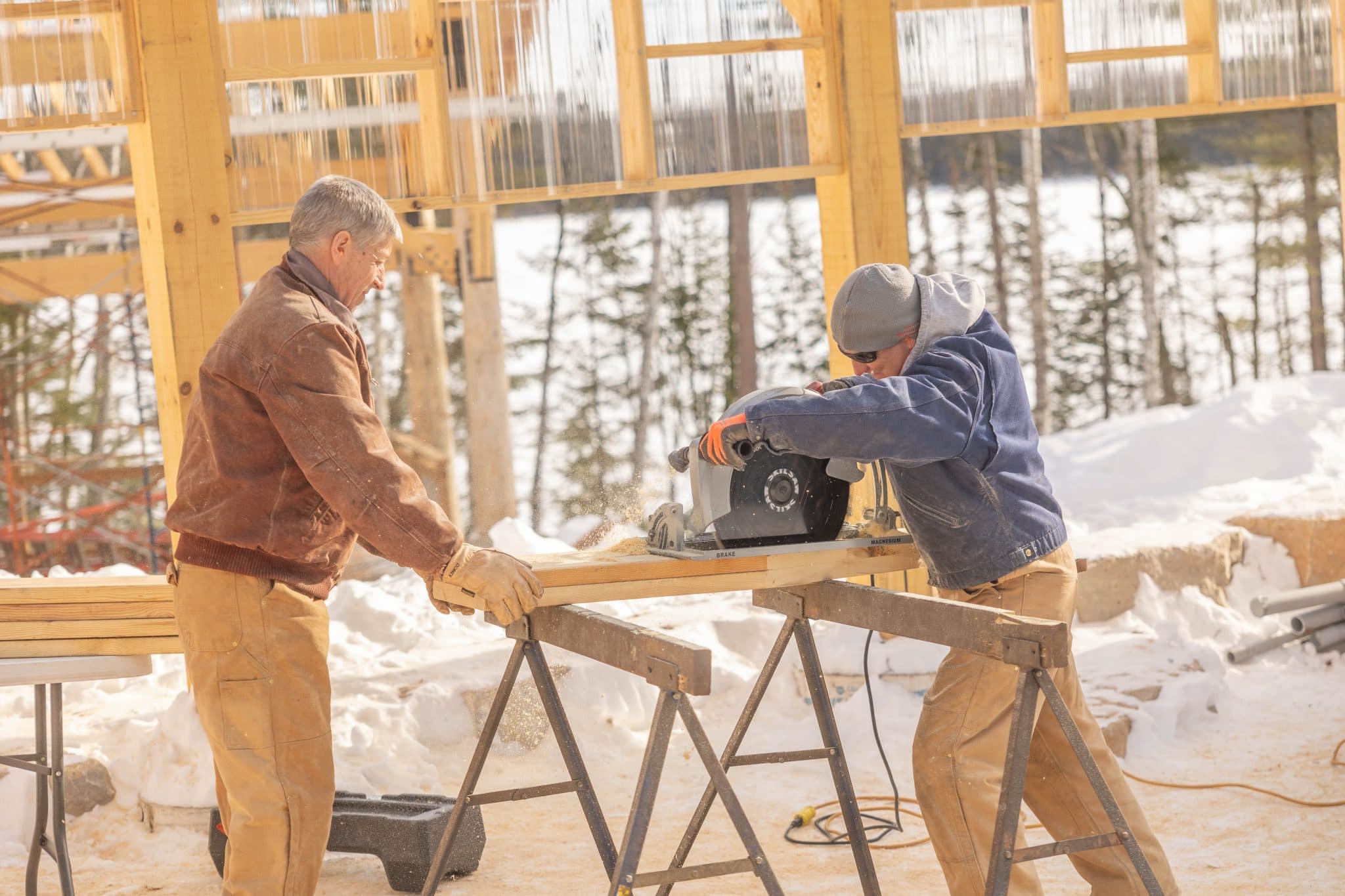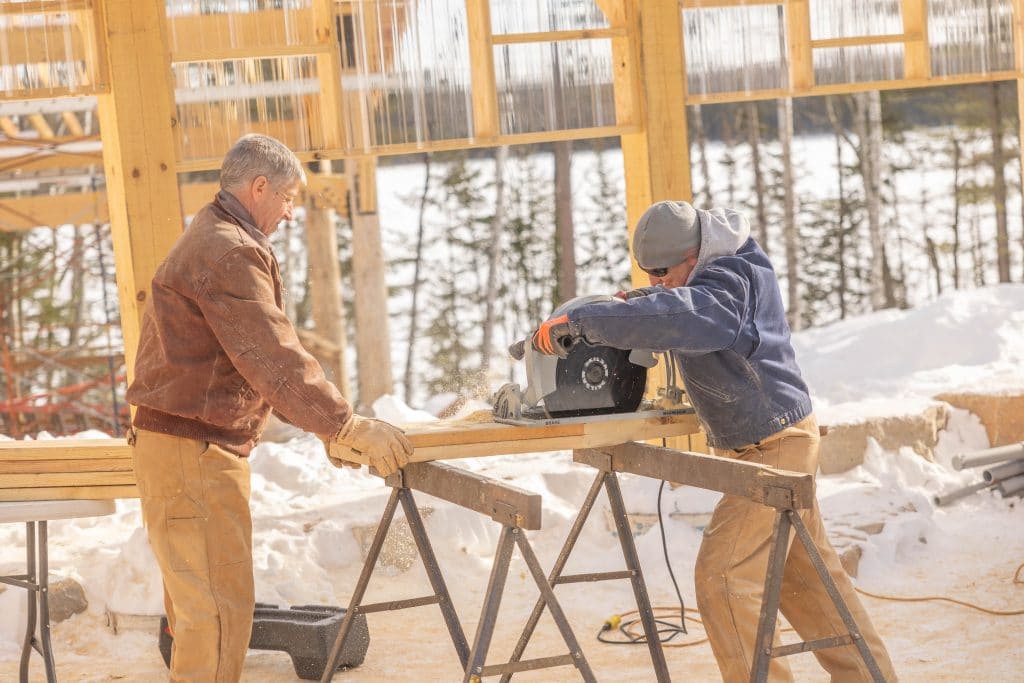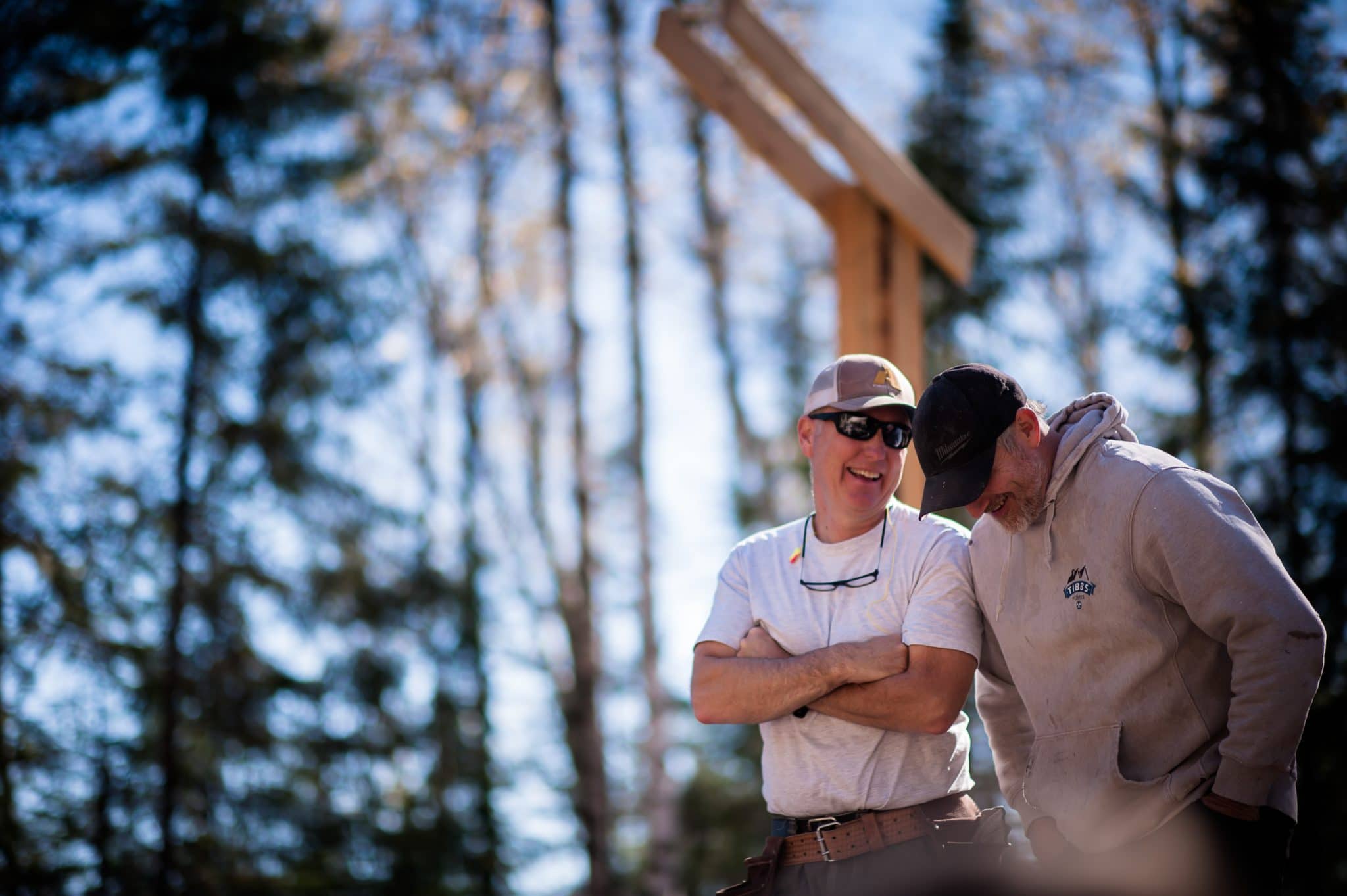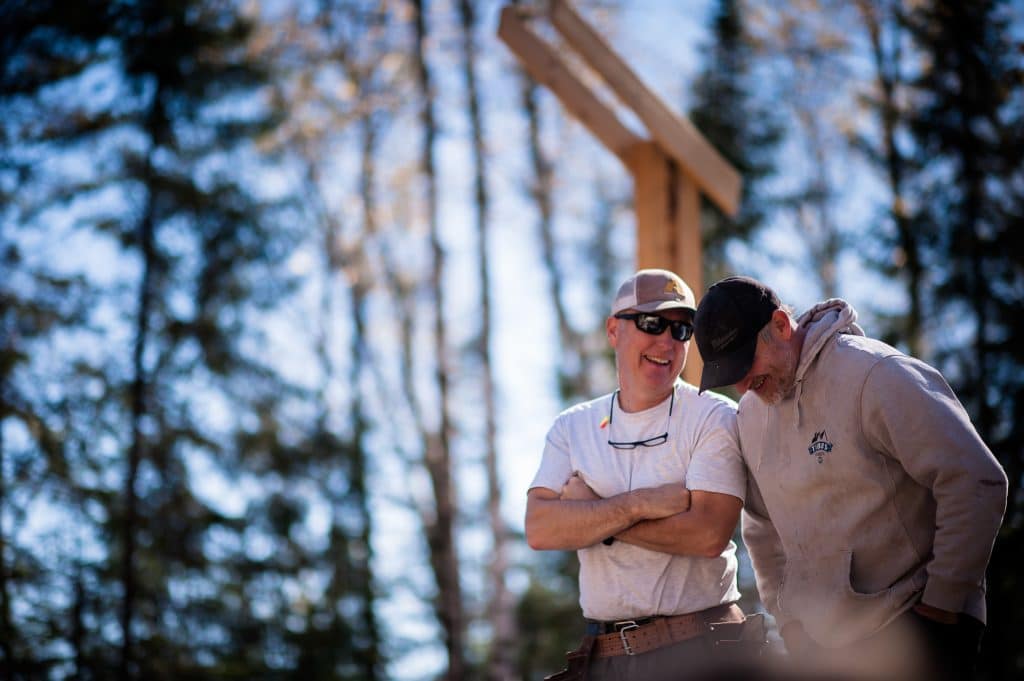 Official First Use
Sunday, June 12, the first official use took place when 160 middle school students at Step Up, along with their counselors and many of our year-round staff, gathered for an evening session.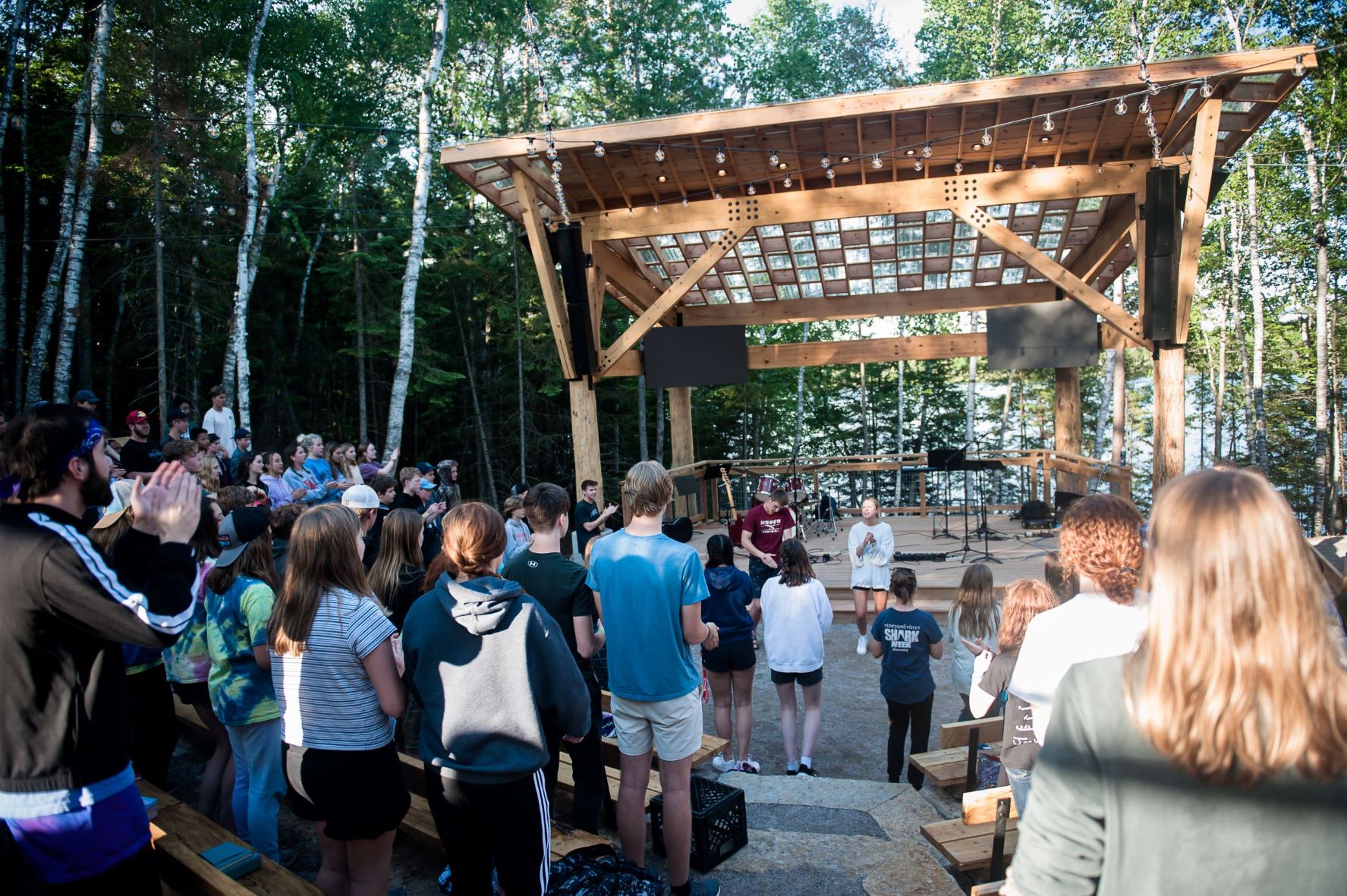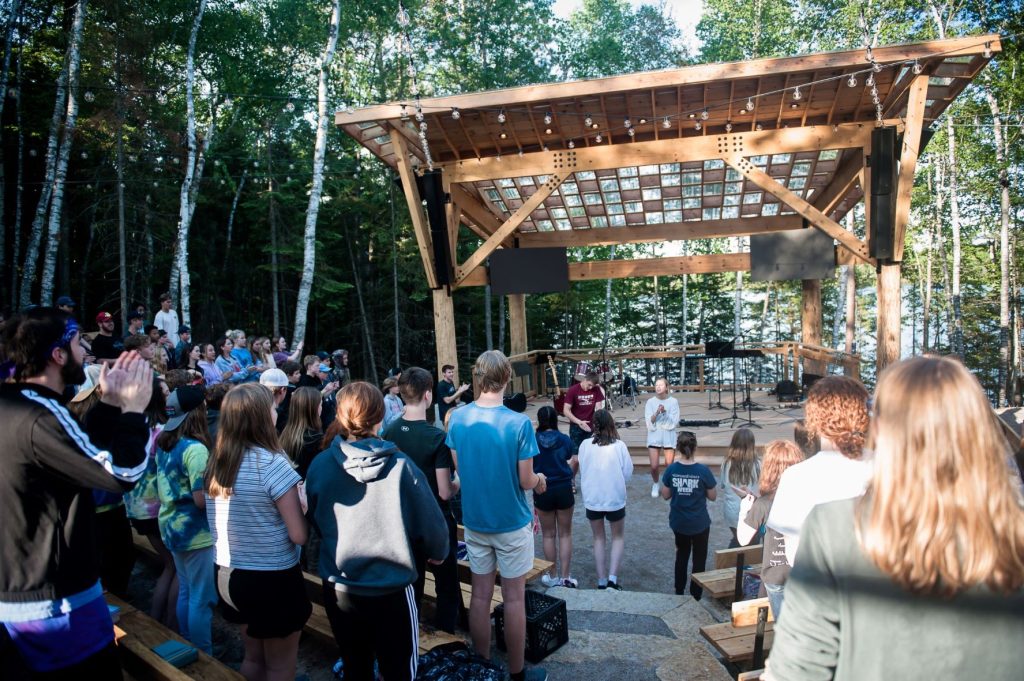 Personal Connection
Life stories are an integral part of who we are at Fort. Staff periodically share their life stories to show how God has worked in their life, oftentimes sharing struggles, suffering, or times of doubt on their spiritual journey.
Timmy Giles, 2022 TruNorth graduate, stepped down on the amphitheater stage to share his life story. He turned around, looked at the 200+ gathered, and sat down on the stage step. He then looked up at the audience and said, "Wow, I can see you all, I'm going to sit right here." Timmy proceeded to share meaningful, deep, and challenging parts of his life. While seated speaking to the youth, it was as if he was having a special conversation with each and every one of them. Powerful.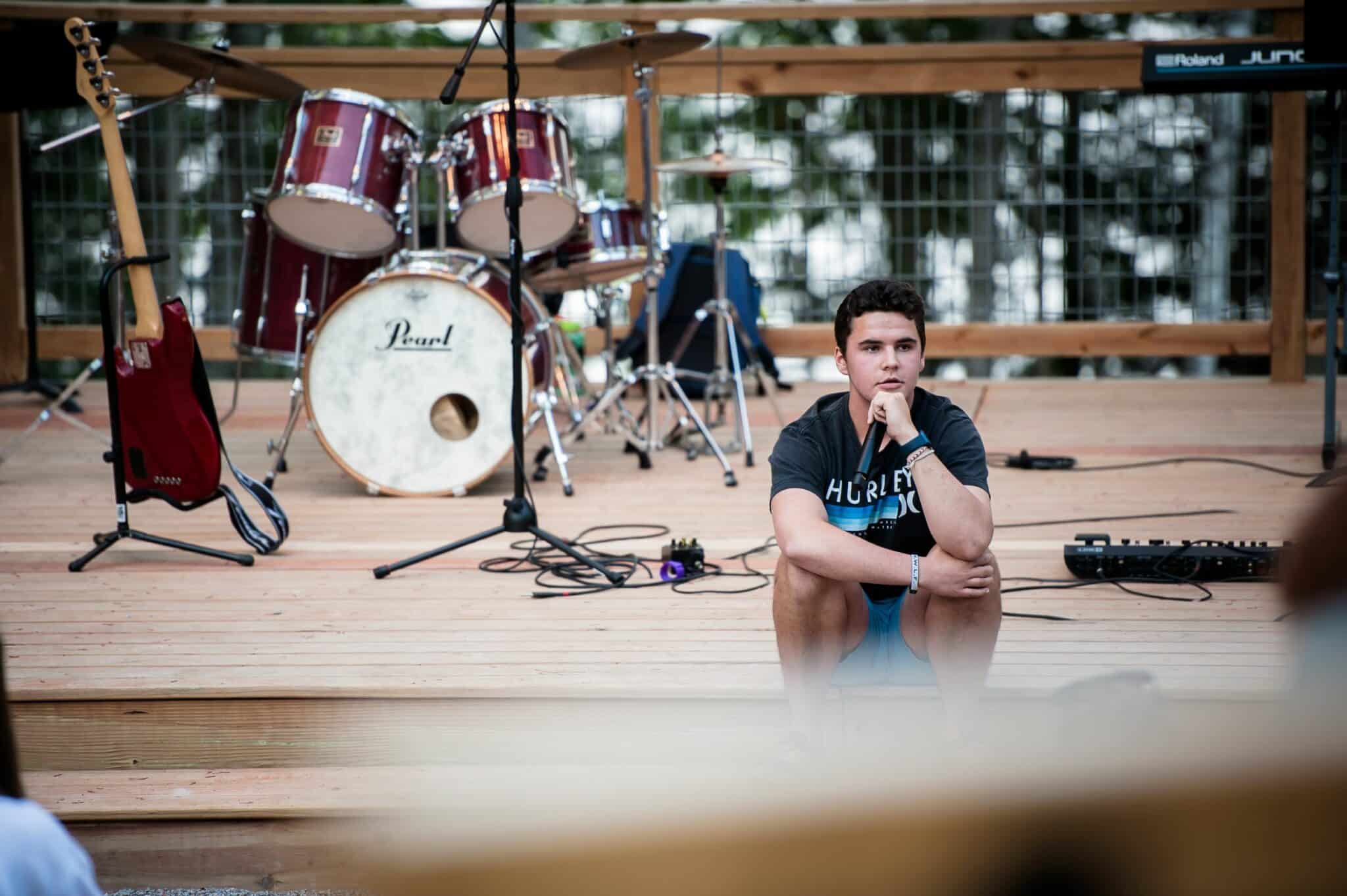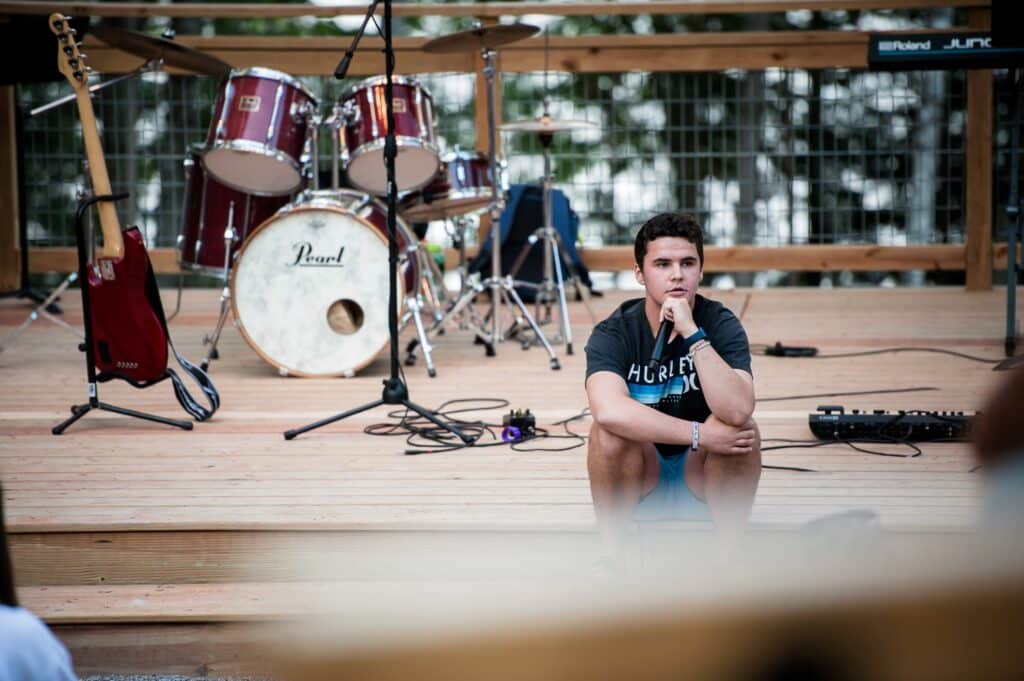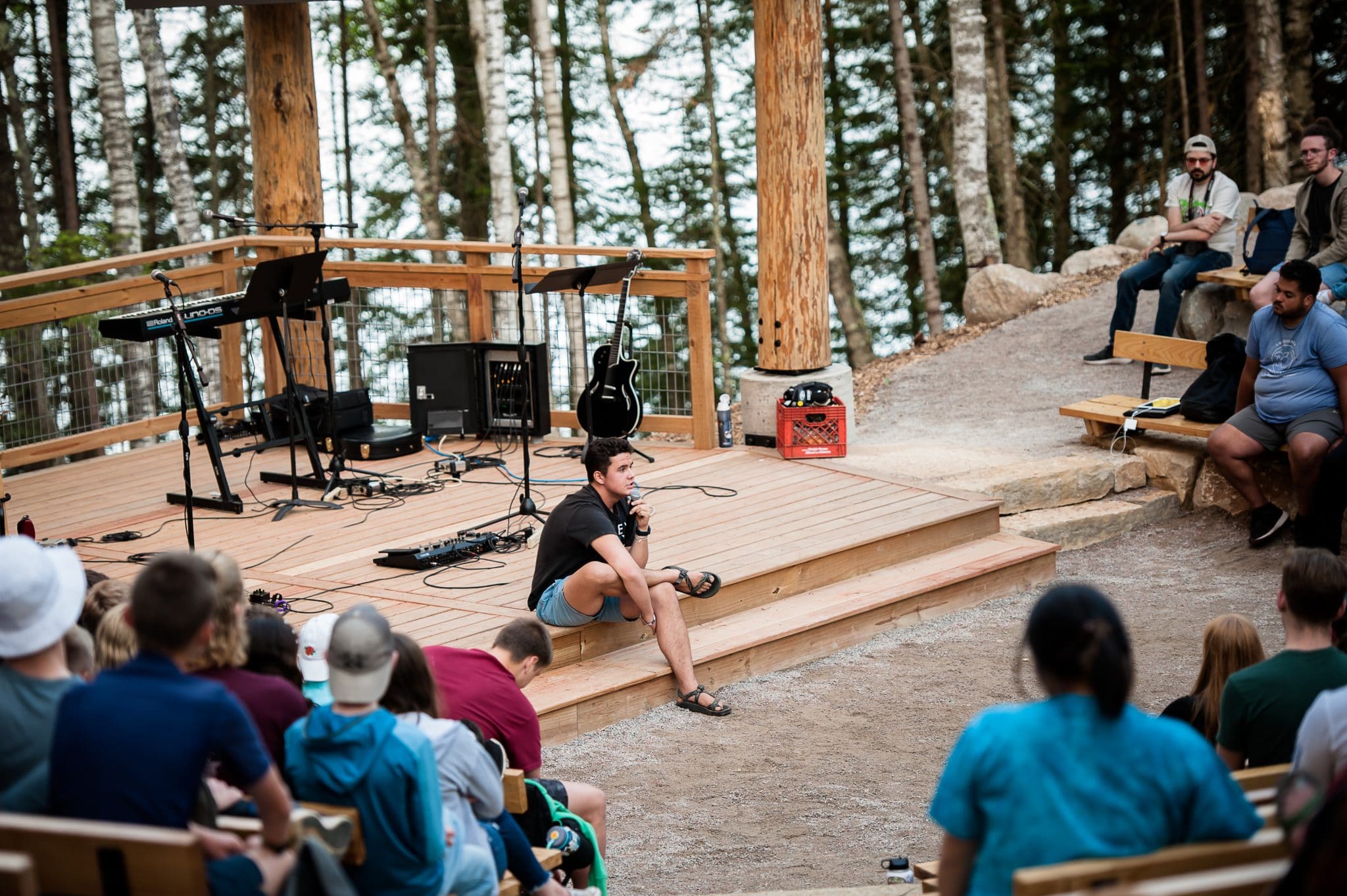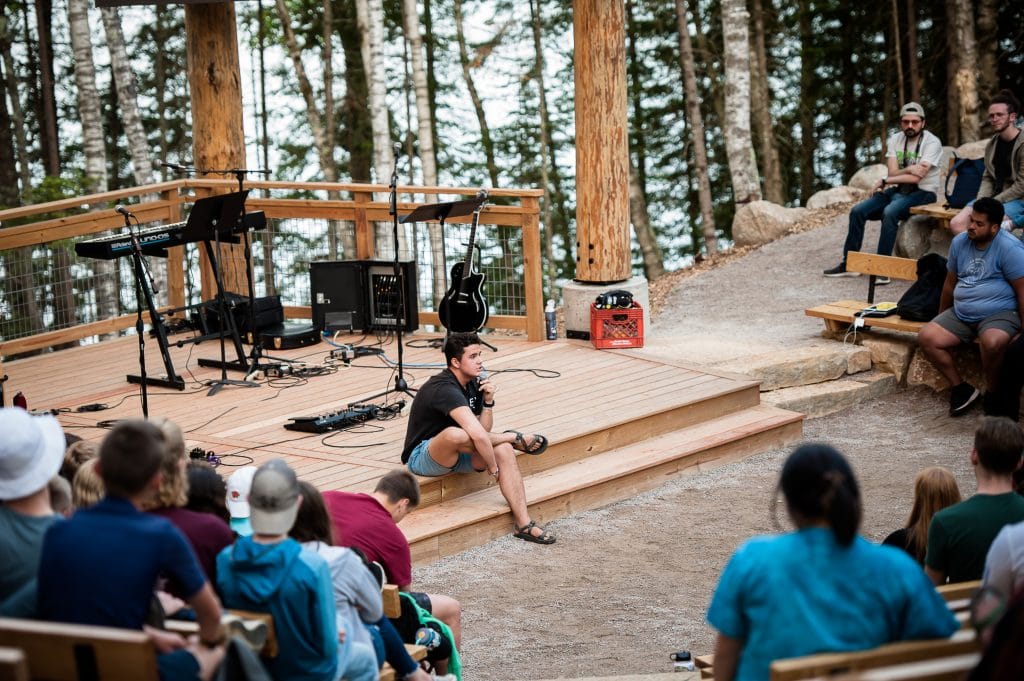 Praises Lifted Up
Will Branch led worship, the first of many songs of praise lifted to the Lord in this new space. The sun lowering in the sky, loons and other wildlife joining.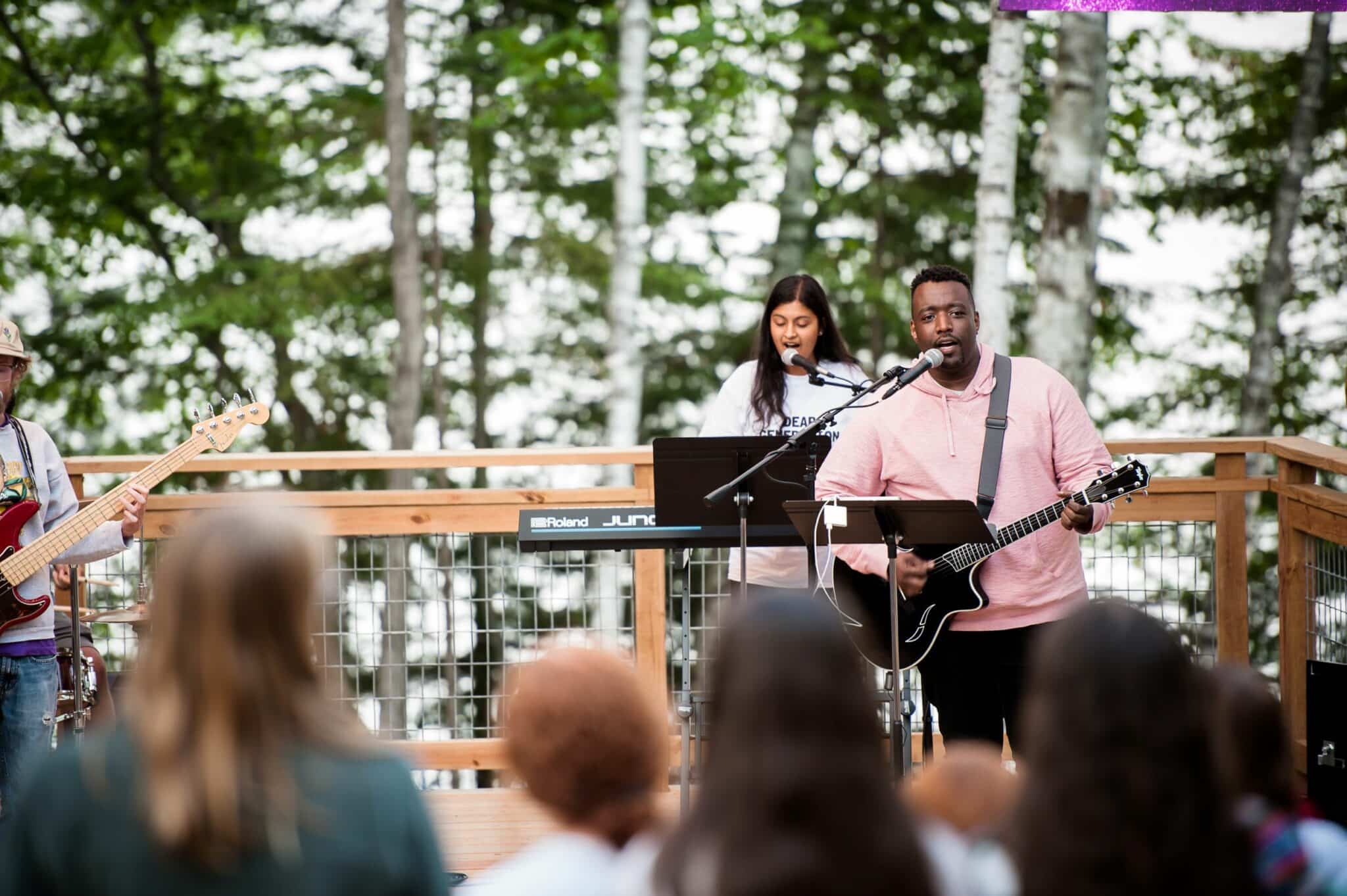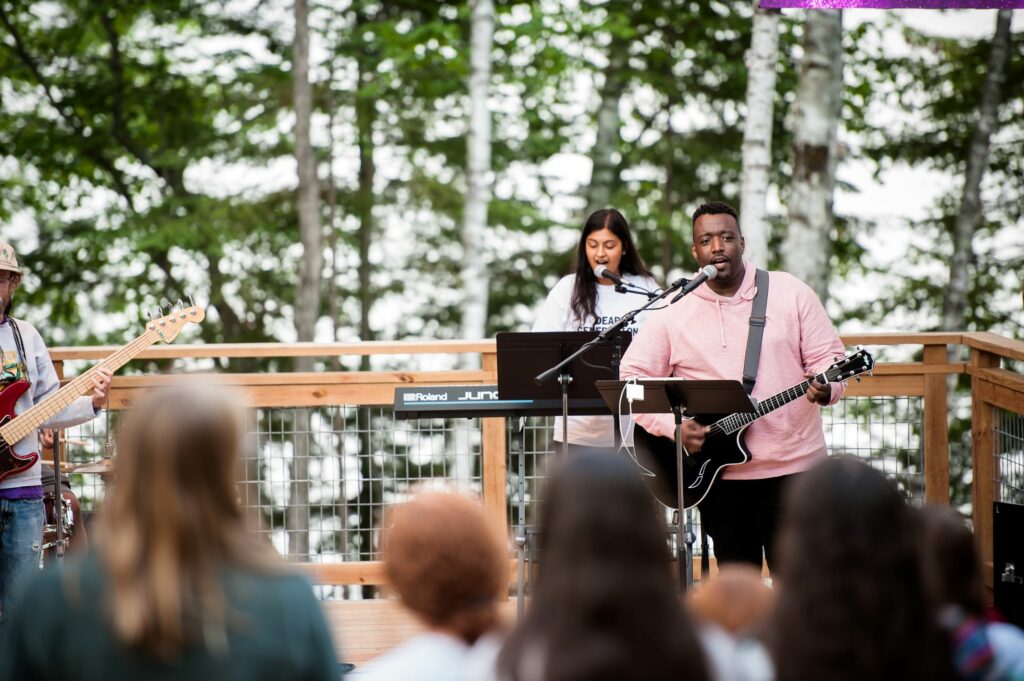 A Spontaneous Dedication
Step Up speaker Kraig Sorvick spontaneously dedicated the space. In that moment, he led the group in prayer, specifically praying for every future speaker to speak words of truth and share God's Word boldly. Each person seated in the amphitheater placed their hands on the seats and prayed for all the future people who will fill the seats this summer and for decades to come – that they would hear from God, hear the gospel – for many to meet Him for the first time, and for others to deepen their relationship.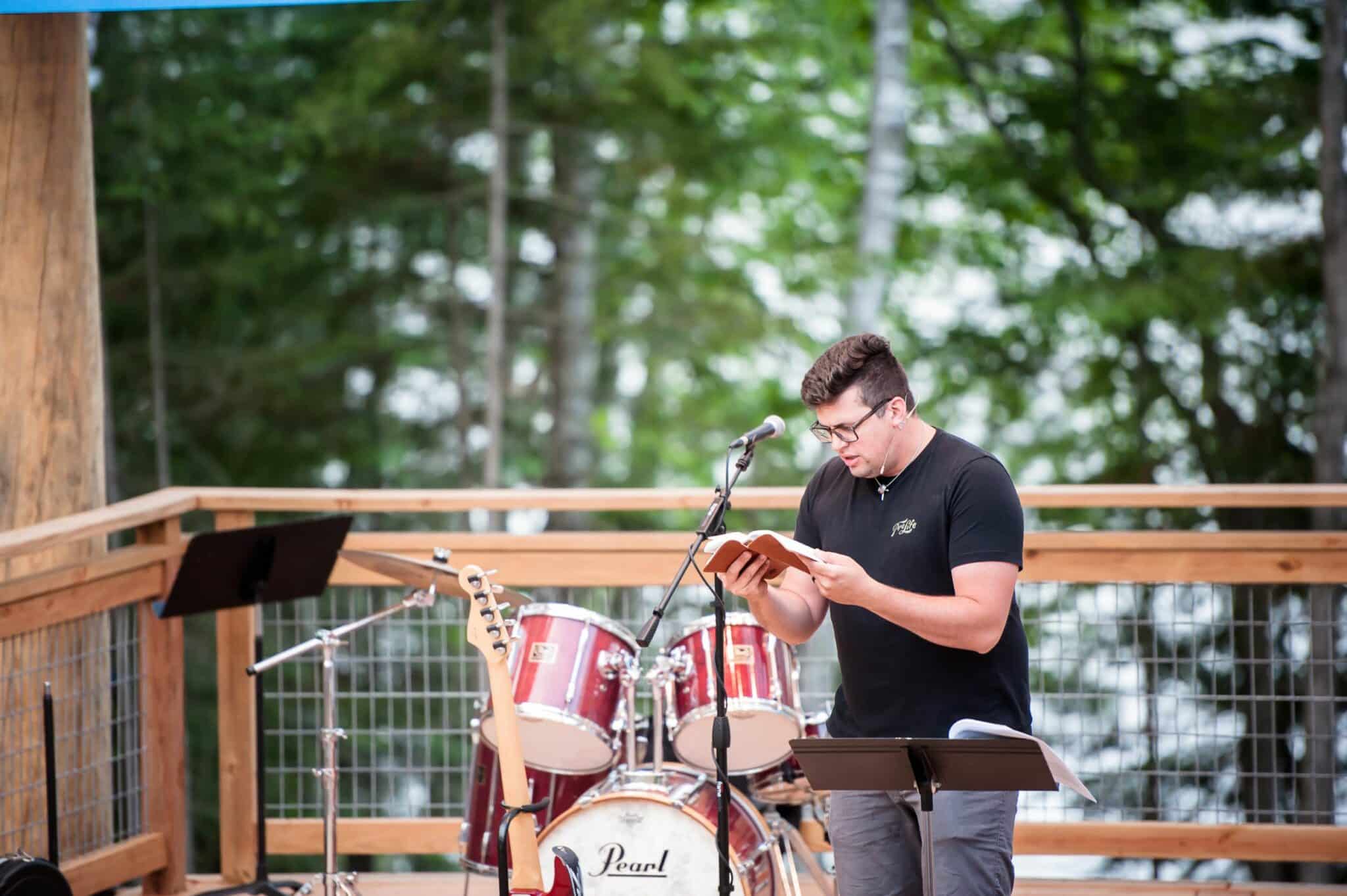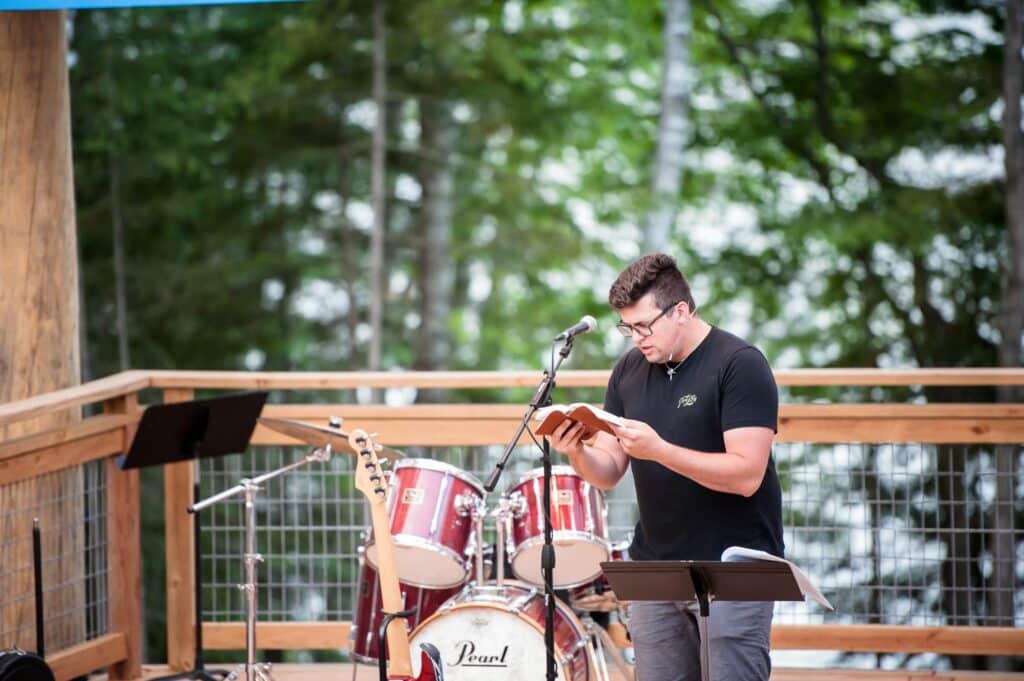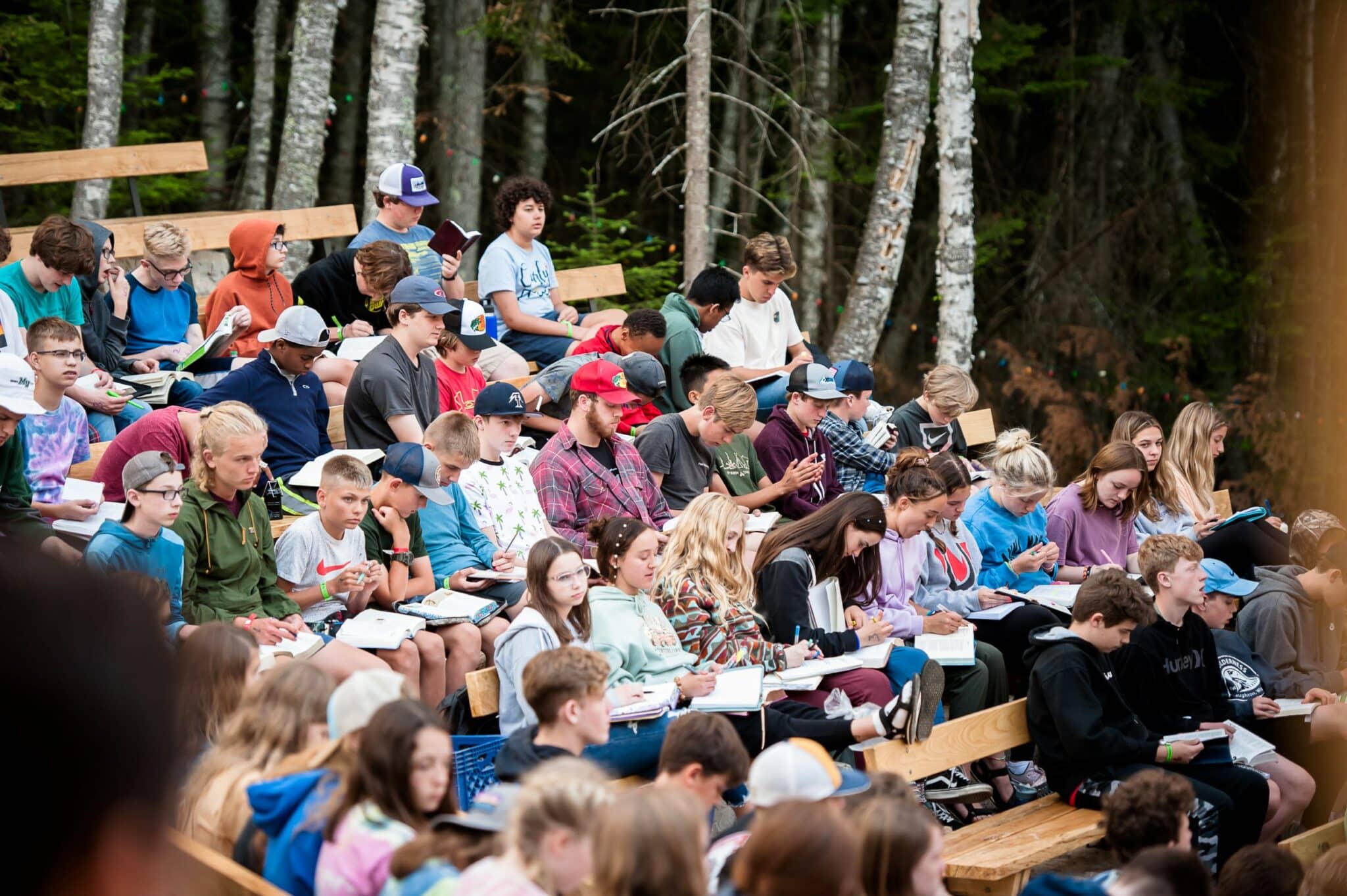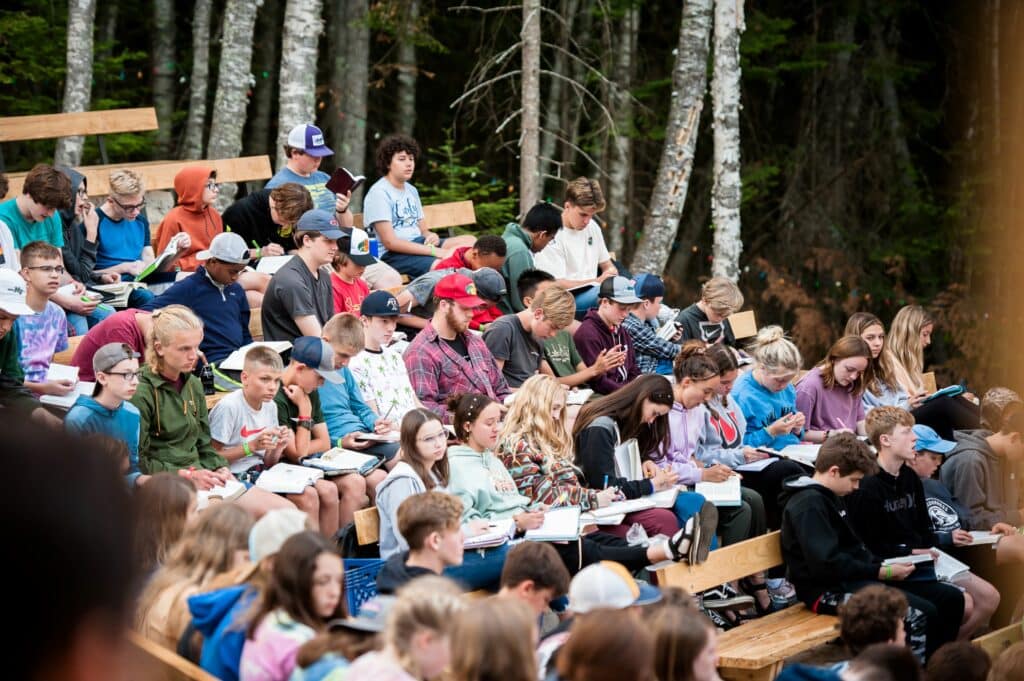 God's Plans Come with God's Provision
This is just a snapshot of the overwhelming, revealed plans of provision that God began orchestrating all the way back in early 2020. Let us rejoice and praise God for His divine work!
We are eager to see how God will use this space this summer and beyond to draw campers to Him as we worship in spirit and truth!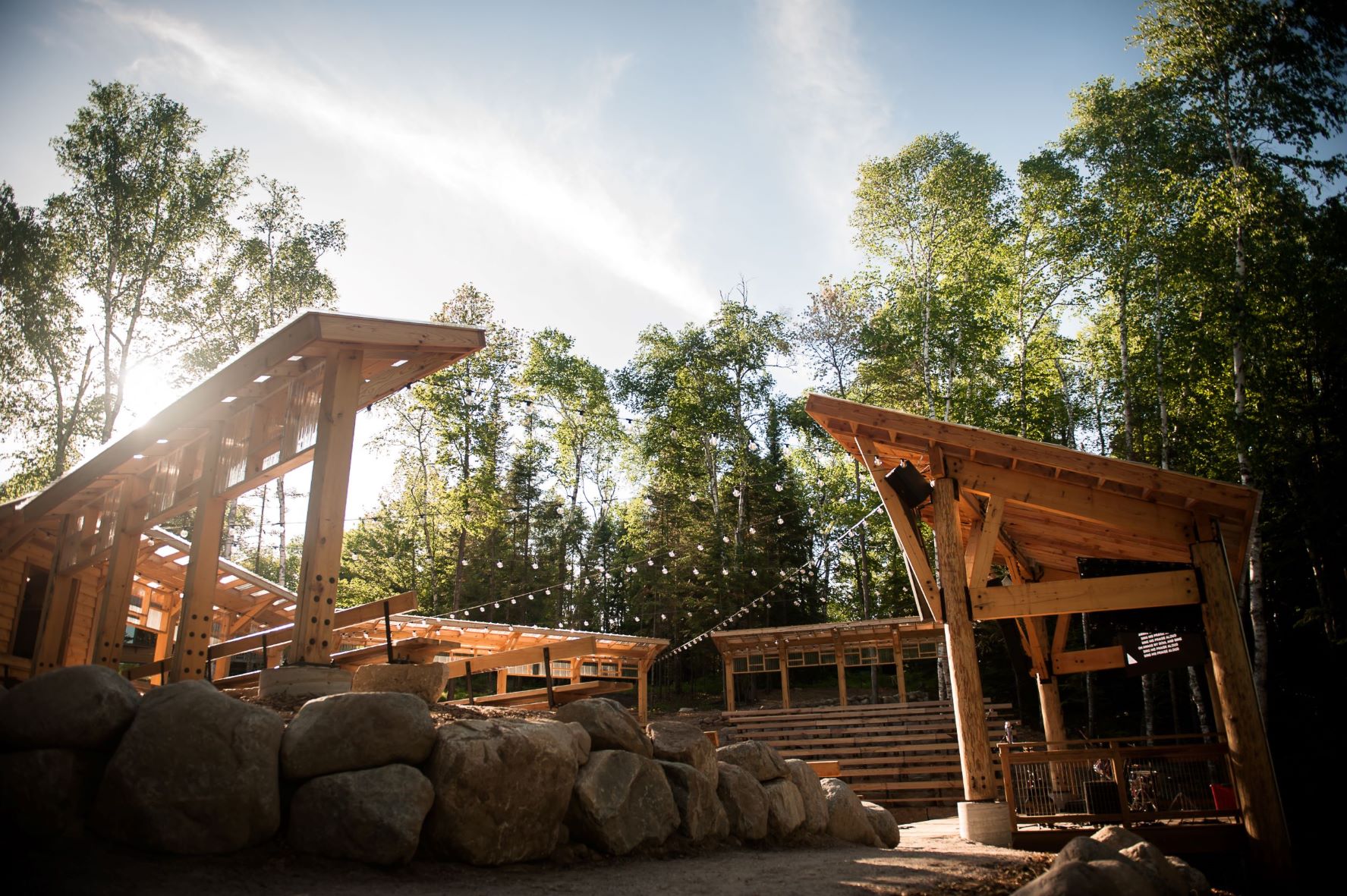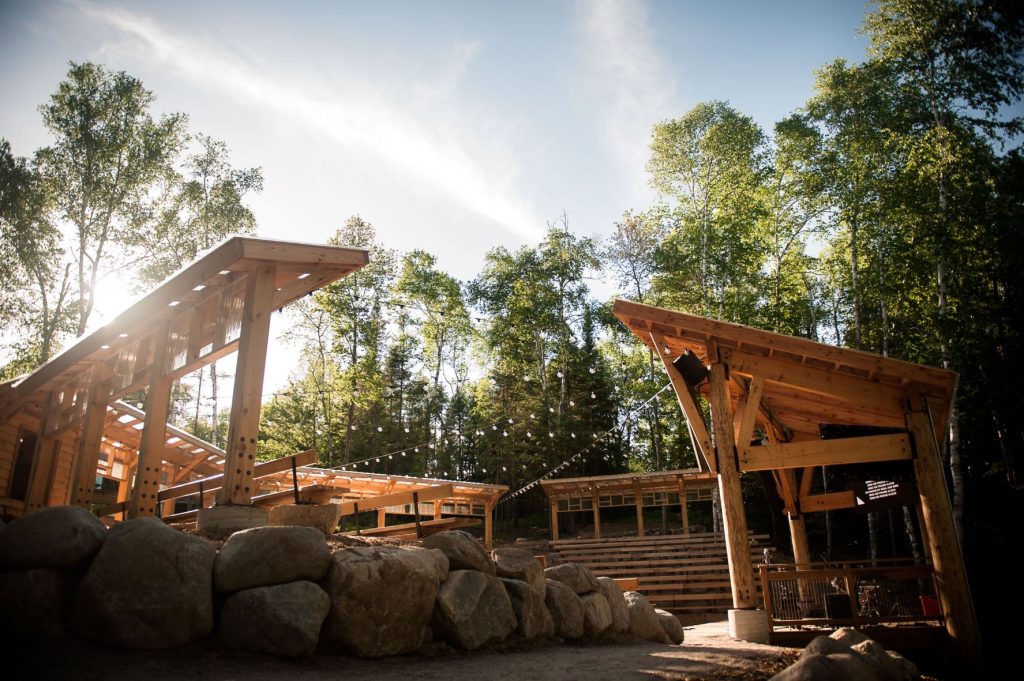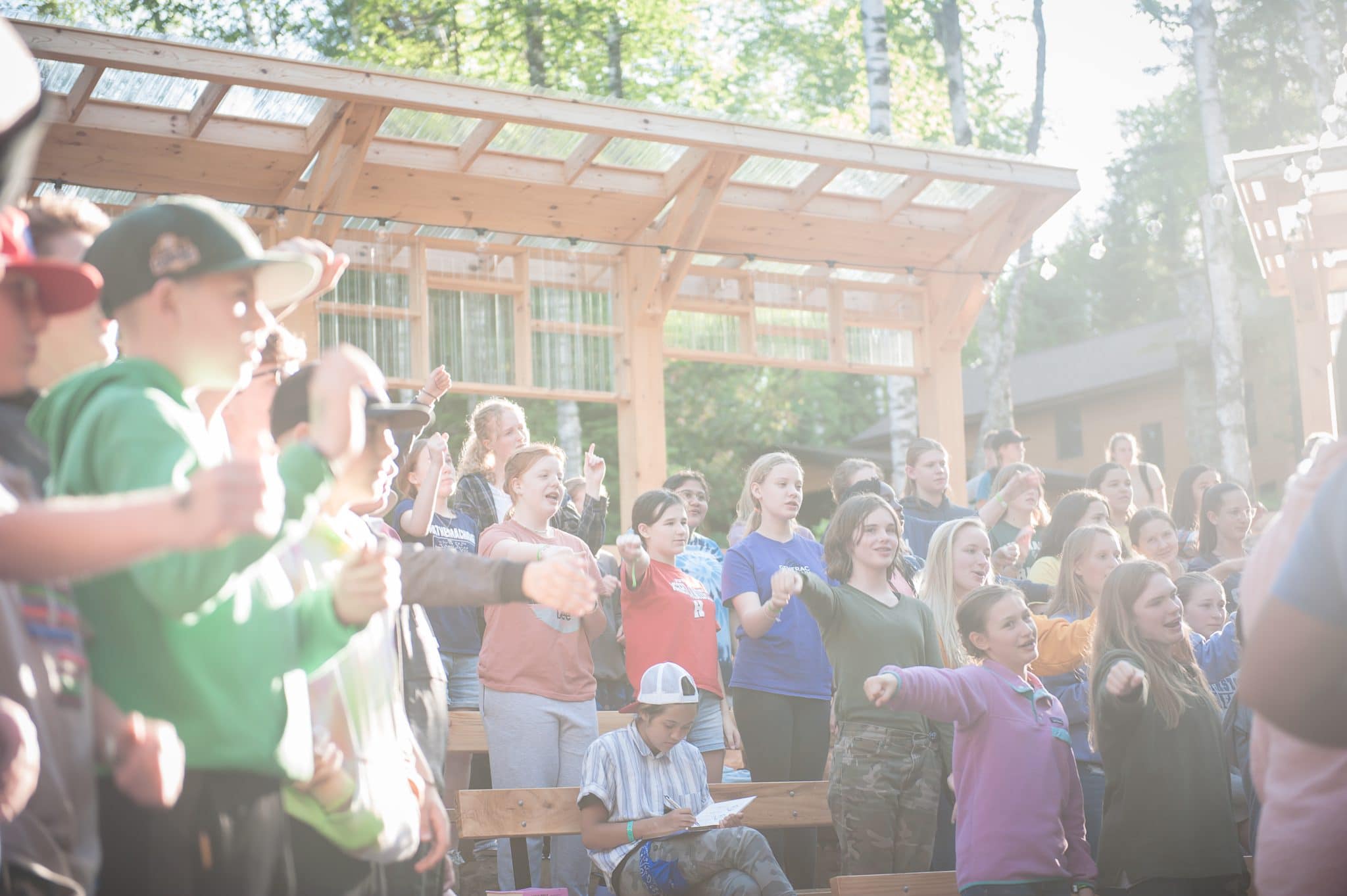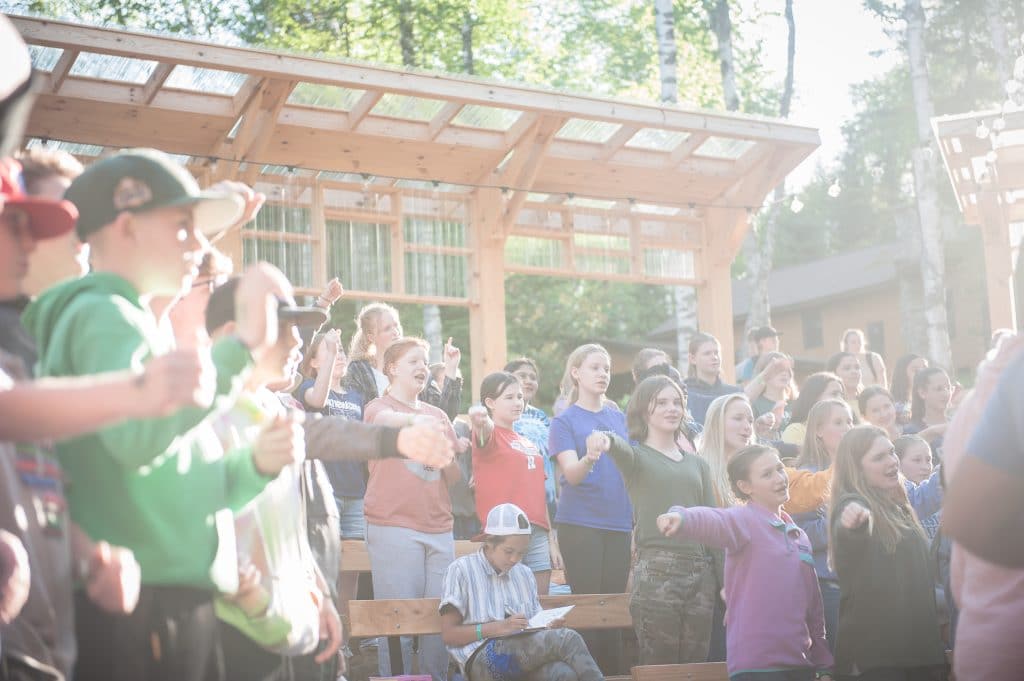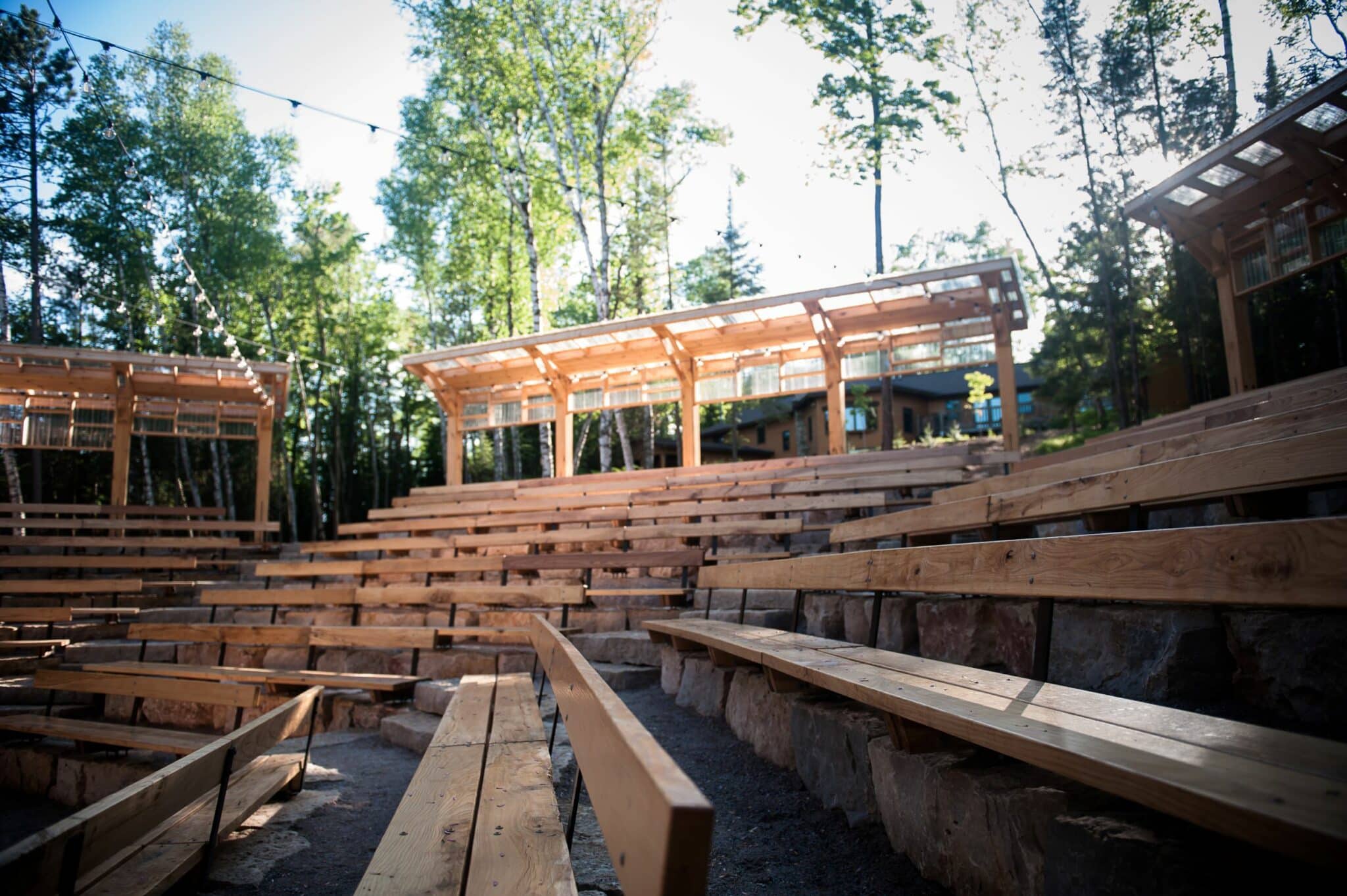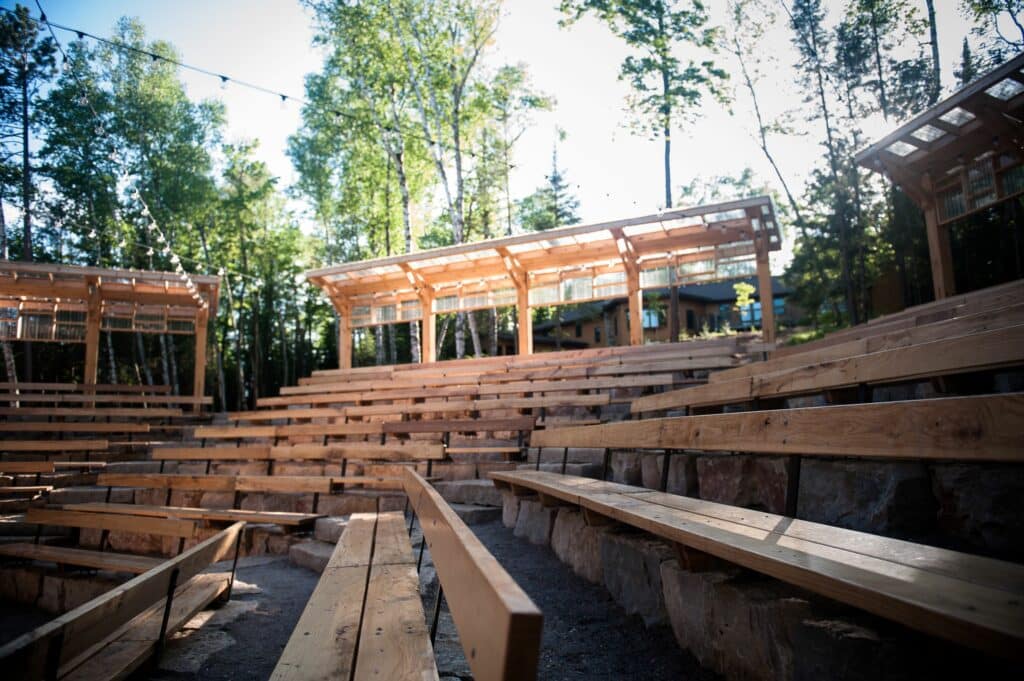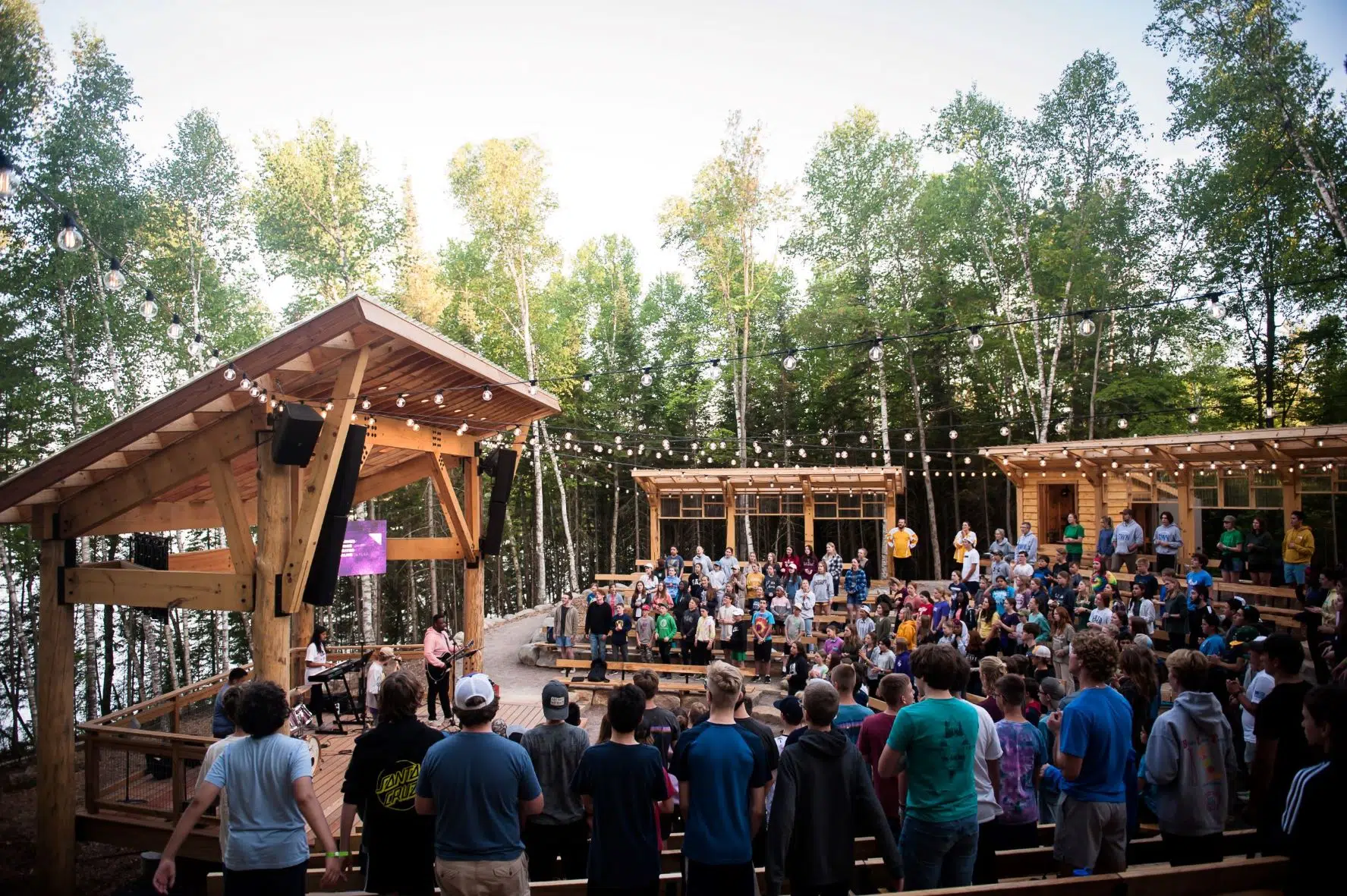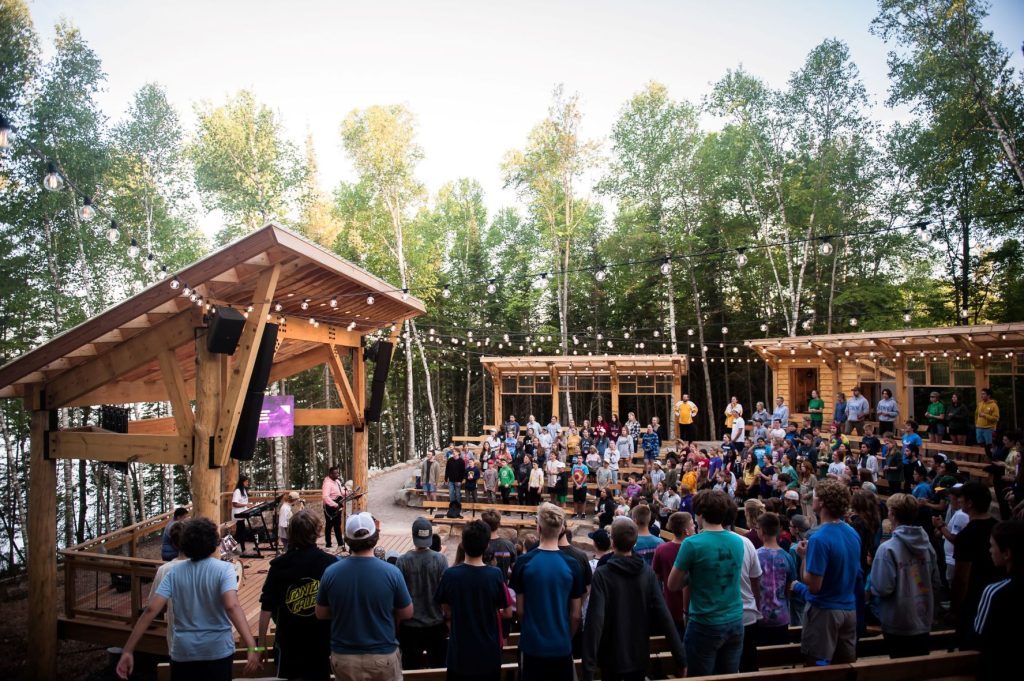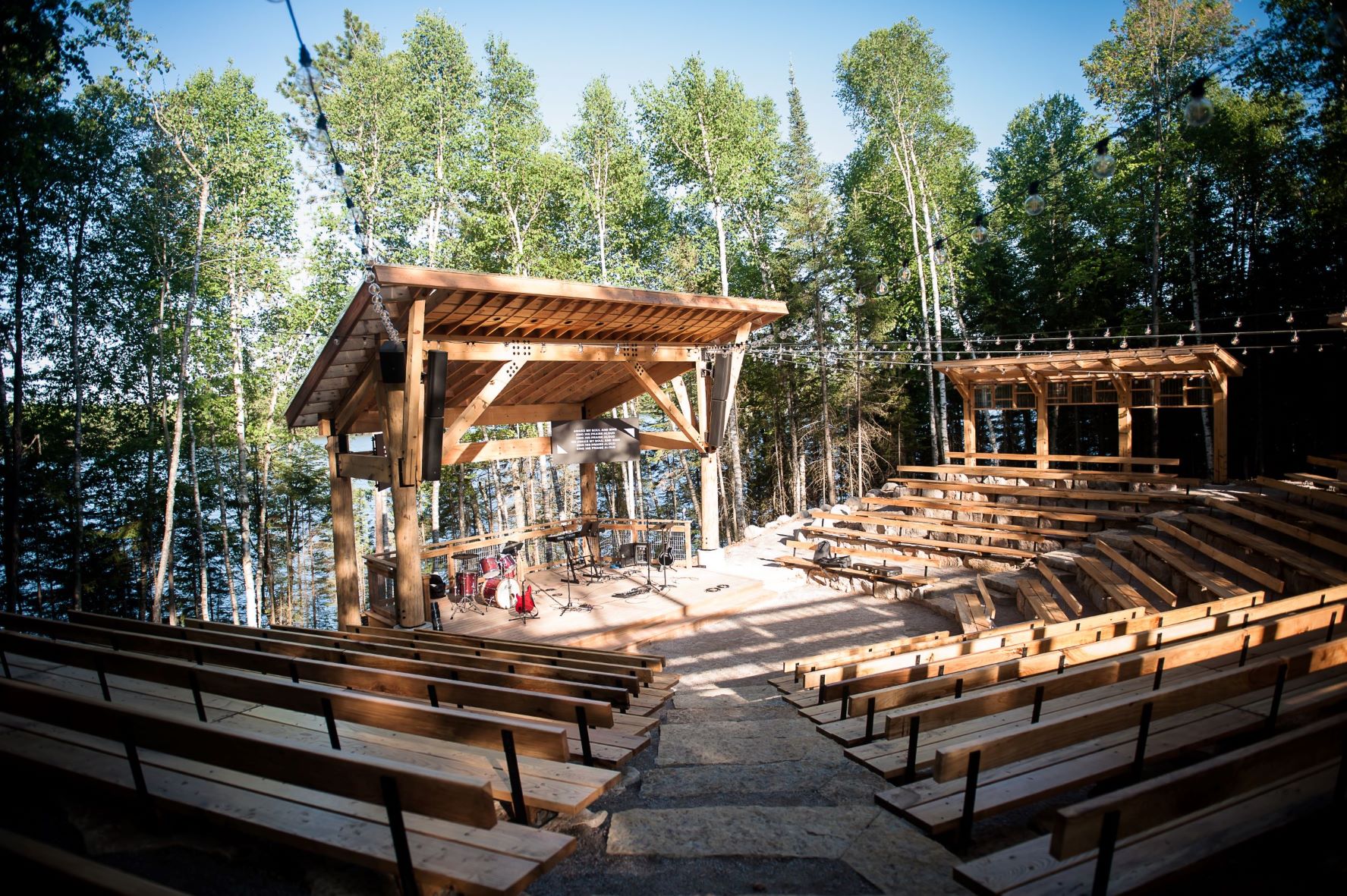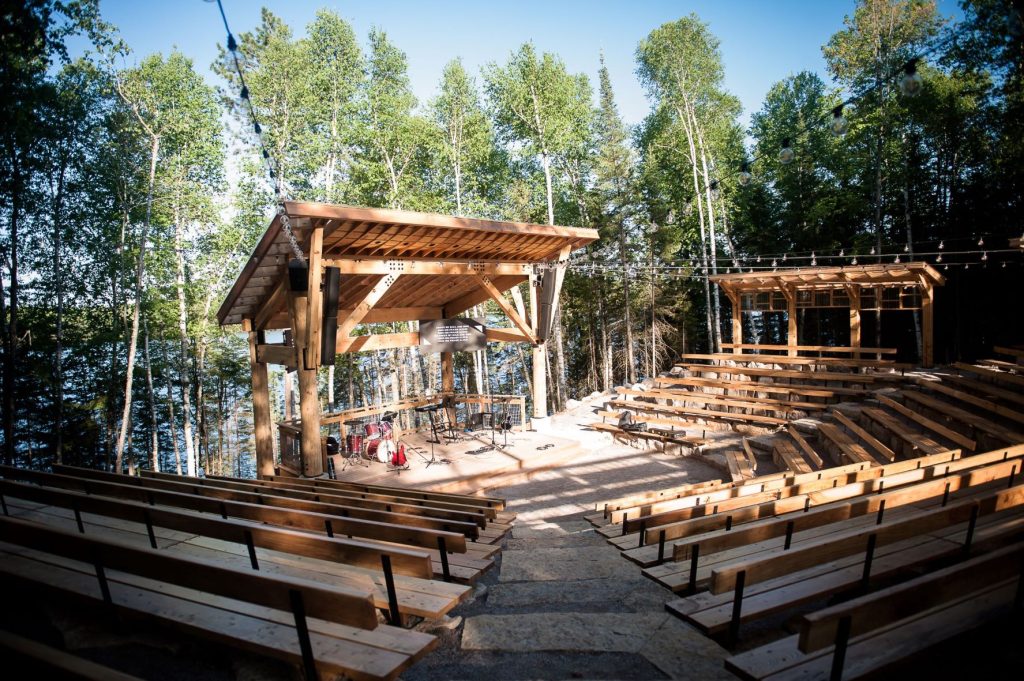 Praise God for his Faithfulness!