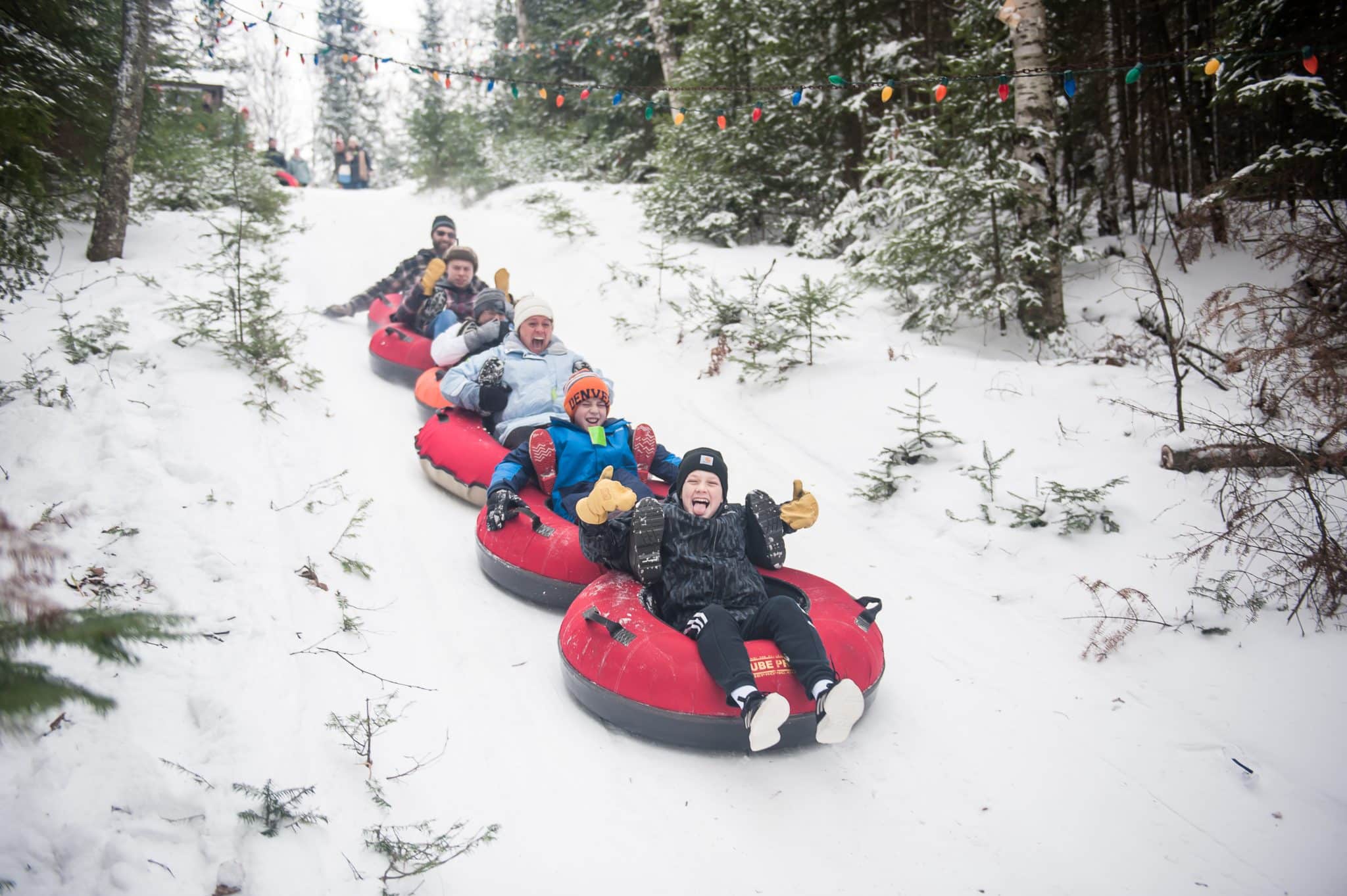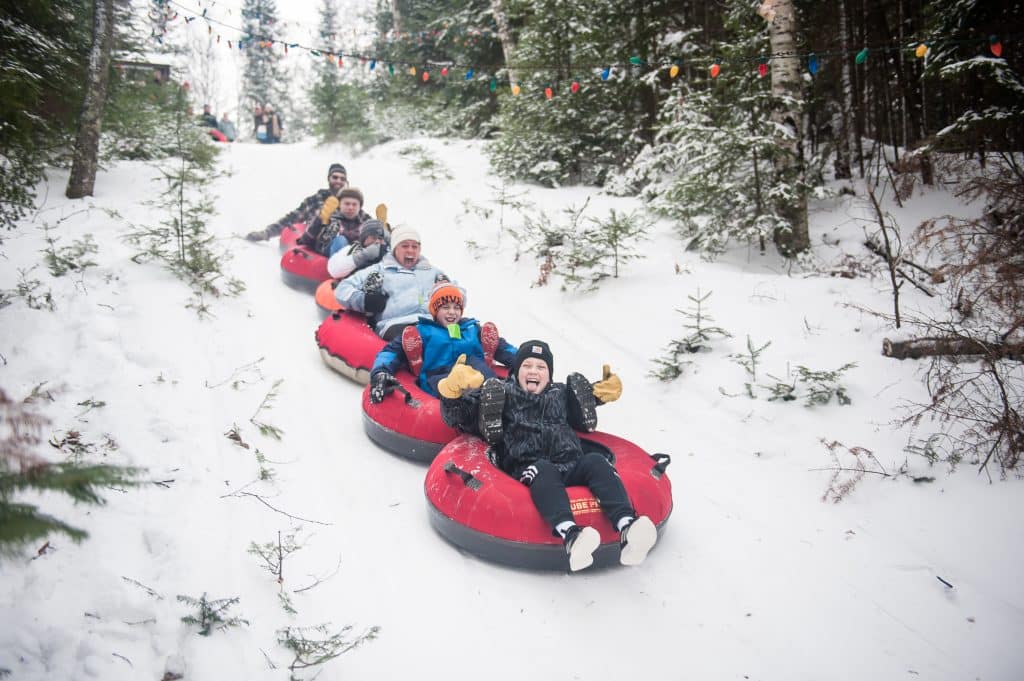 Saying "Yes"
Do you ever have a hard time saying, "Yes" to your kids? Fort Family, you can think about your answer as I share of one Mom's recent family adventure. Fort became a place of firsts for her family.
Meet Brittany and Kevin – parents of 10-year-old twins Parker and Emberley and 5-year-old Eleanora. Their church family (Crosspoint Community in Oconomowoc) introduced them to Fort – Brittany has been to a Fort Women's Retreat and Kevin to a Men's Retreat. Coming in the winter as a family was not on her radar, yet the invite brought curiosity to Brittany's hope to make family memories everyone would love and not just put up with. ,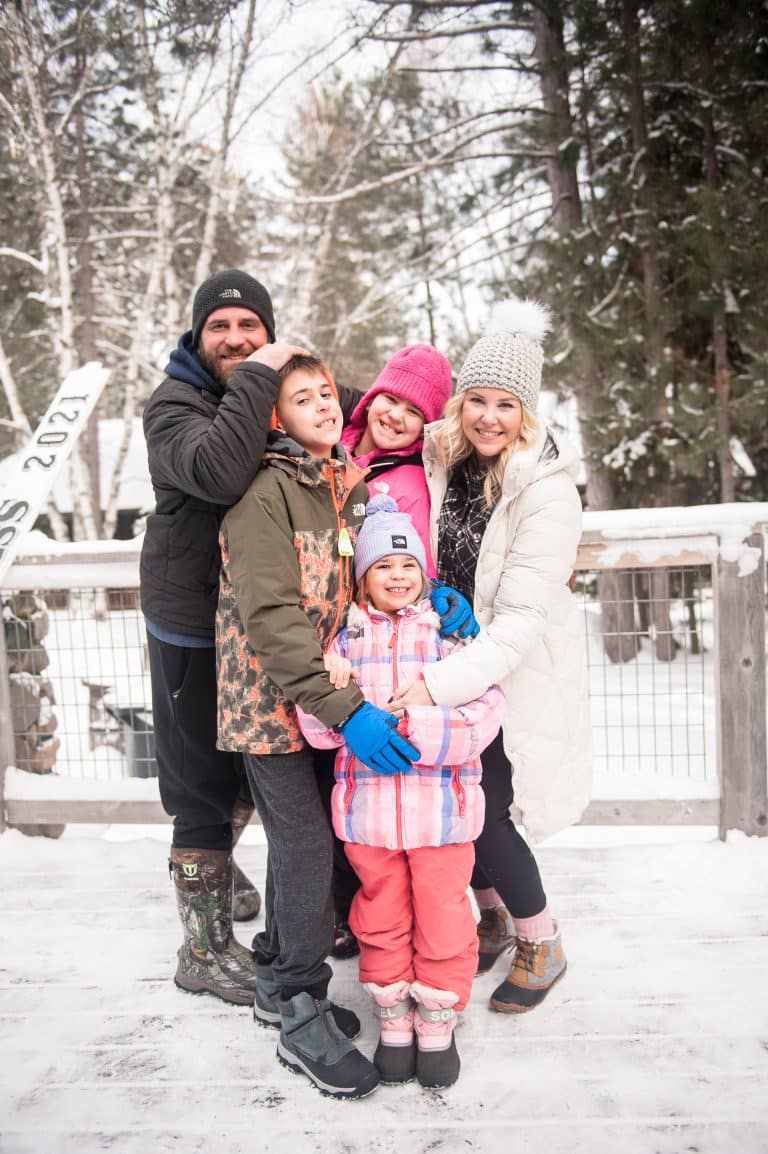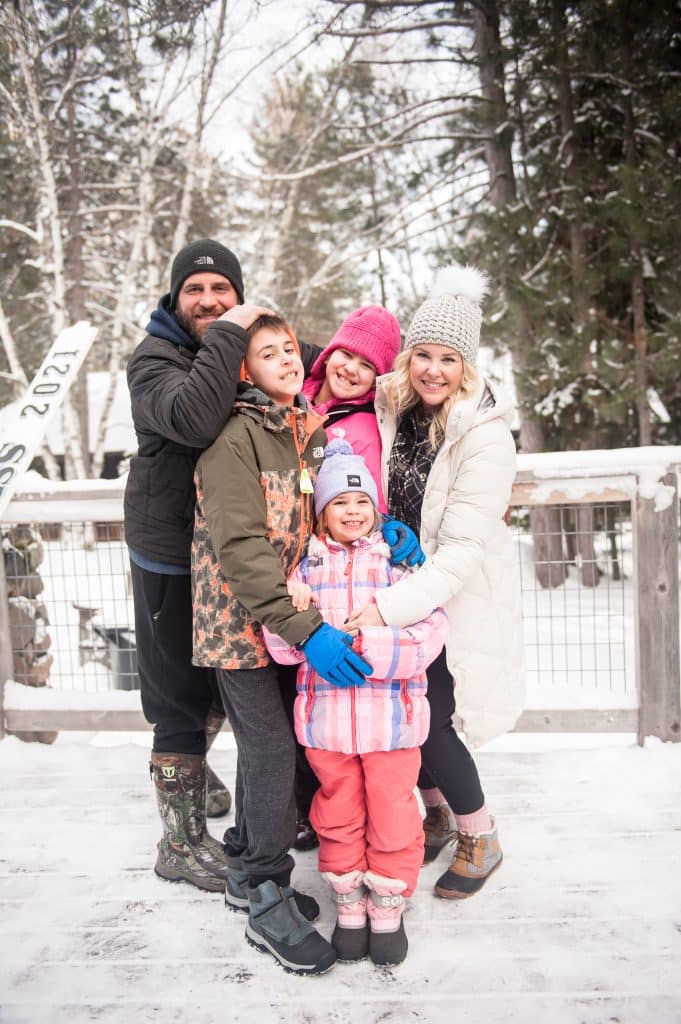 A Place of Firsts
Mom Brittany shared her favorite memories:
"One of the things we loved most about winter camp was the ease and excitement of trying something new! From ice skating – Nora's favorite, to snow shoeing – Mom's favorite, cross country skiing – Emmy's fave, and broomball – Dad and Parker's favorite, it was a blast."
"How convenient to be able to walk up and borrow all the equipment we needed, staff and volunteers to answer any questions and a safe place to laugh at yourself while fumbling through a new experience. It provided opportunities that would (traditionally) be both expensive and time consuming to coordinate a family outing for back at home."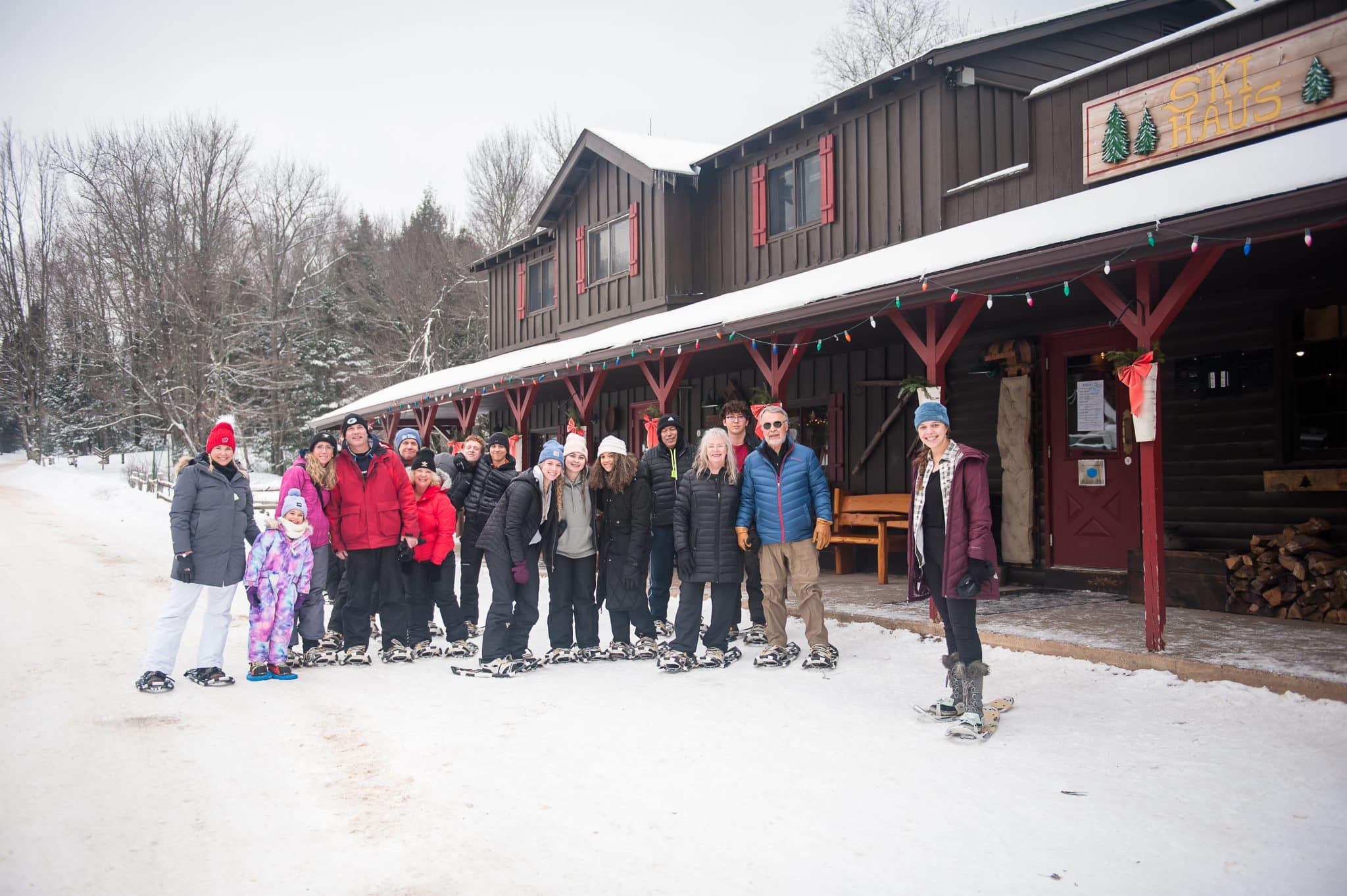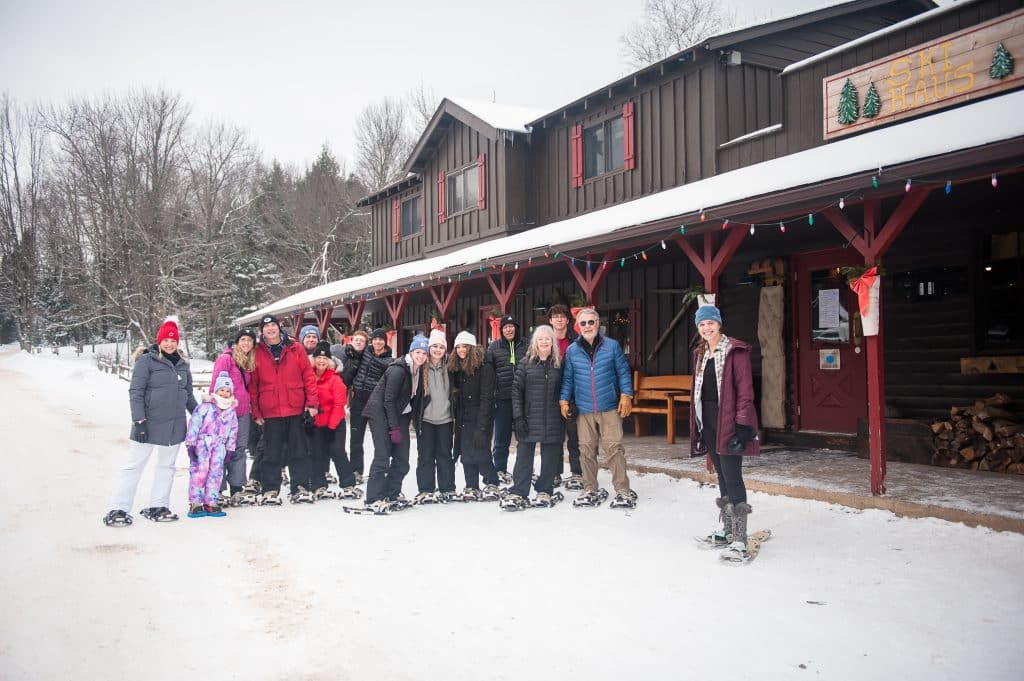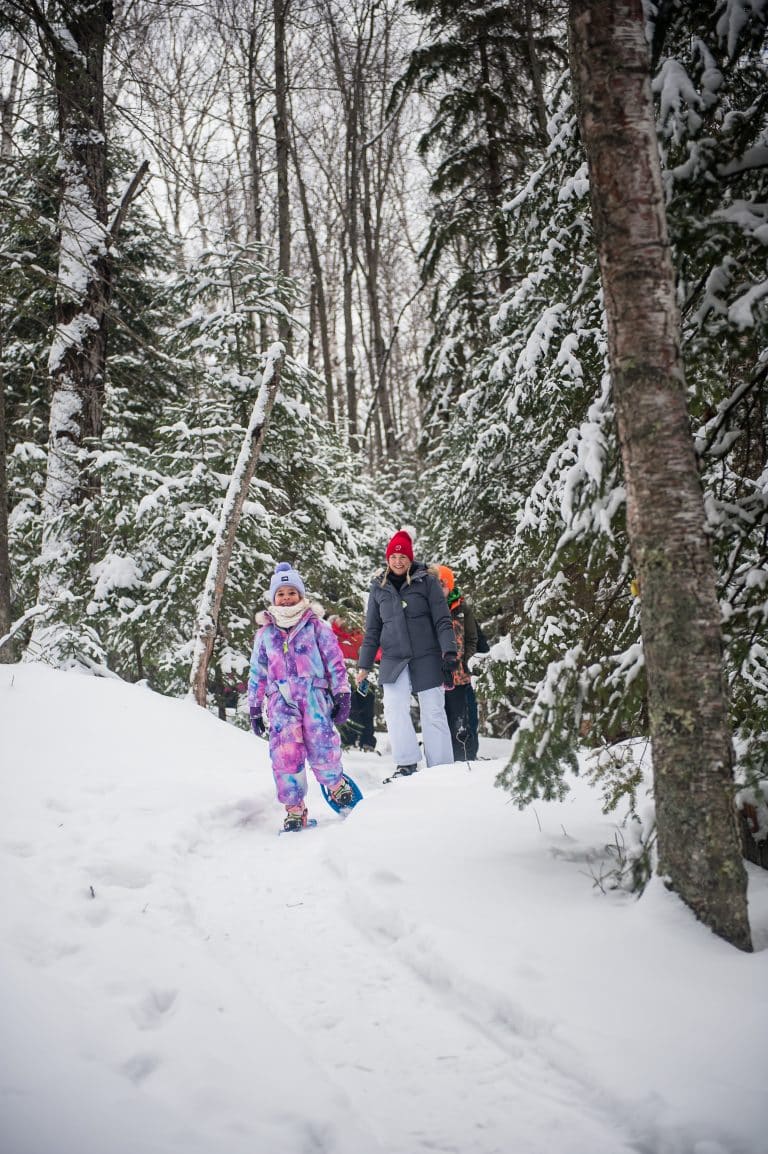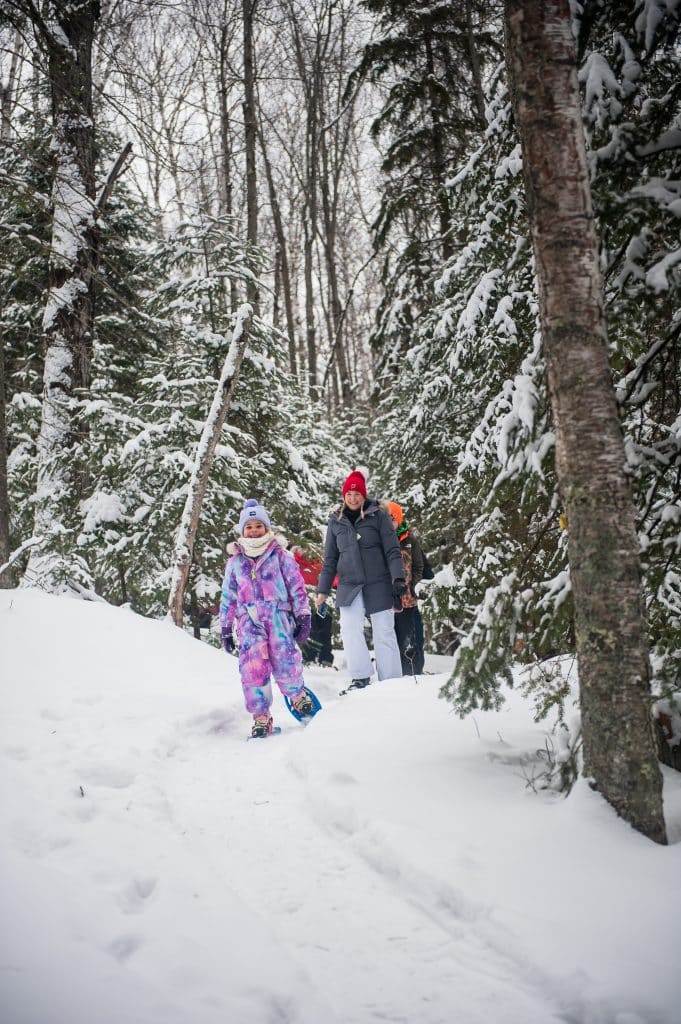 The Ability to Say "Yes"
"Being at camp felt safe. It especially provided opportunities for our older kids to grow in their independence and confidence. From our daughter meeting new friends and experiencing her first night out with a curfew, to our otherwise passive son having the courage to ask kids he didn't know to play broomball, it is such a unique community that is rare these days. The environment, staff and other families created a space where we felt we could let our big kids spread their wings a little!"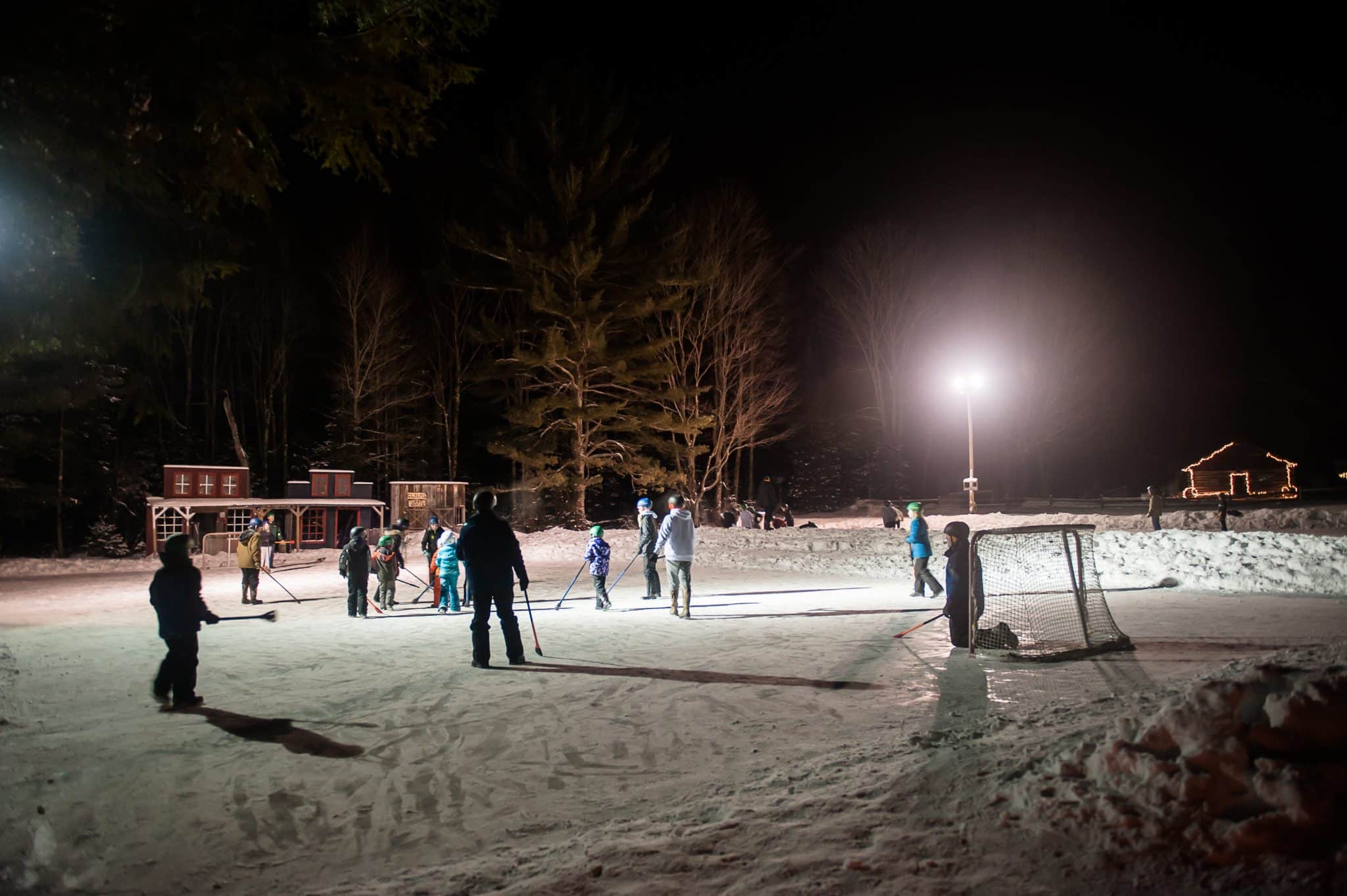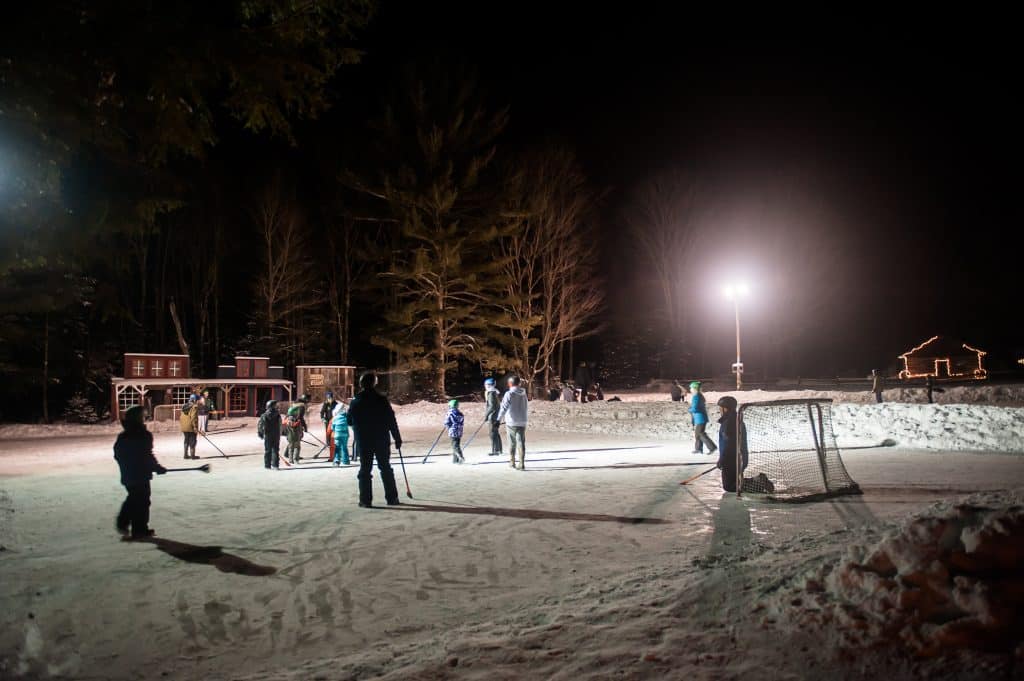 Your Turn
Would you like to connect with your family and experience winter adventure together? Join us at Fort: try something new, make memories, and connect with God:
Family Getaway 3 – Feb 18-21
Unhurried time to make family memories. Say "yes" to (almost) everything!
Register Online or call 715.277.2587
Dads Weekend – Feb 25-27
Fathers and their kids of all ages – young ones (5 years and older works best) and adult children too! Oftentimes, uncles bring nieces and nephews, grandpa brings grandchildren, or an impactful male role model brings special young ones.
Register Online or call 715.277.2587
Pray with Us
Would you join us in praying for…
Health for the staff, volunteers, and campers
Safety as youth groups travel to Fort for their winter weekend retreats, and for softened hearts open to trusting Christ
The Lord to bring Dads and kids to Dads Weekend – those that need to connect with Christ and community and those that need special bonding time.
Joyfully,
Laura Borkenhagen
PS Youth camps – Now is the time to think about summer!
Early Bird Pricing – ends Saturday! Register Now!
Lab1 is full, waitlist only!
Lab 2 has spots for 2 more boys.