Ron and Tom Robertson relive some of their favorite Fort stories in their new book,
FortLore

.
The Magic of Fort
Fort Wilderness is about creating memories and sharing them through story! If you have been to camp, you may have heard a few of these tales. Ron and Tom Robertson, sons of the camp founders, Truman and Janice Robertson, relive some of their favorite Fort stories from the past 65 years in their book, FortLore. As gifted storytellers, the Robertson's retell wonderful memories of adventure, fun, and worship spent with family, friends, staff, and volunteers at a special place in the Northwoods of Wisconsin. With over 90 stories to read around the campfire, photos of Fort throughout the years to reminisce on, and even the Fort Hymn to learn with friends, this book captures the magic of Fort.
Purchase:
At the Canteen or
*Online store is available for a limited time only!


The Inspiration
This snapshot of life has been brewing for years. Many people have said, "Please make a book record of these wonderful stories and ideas." With the encouragement of a good friend, Tom and Ron have done just that. Tom remarks, "It's not just stories about the crazy stuff we did as kids, but it's about the impact of God in the lives of people. That's a big part of the book."
The Influence
Fort exists to build relationships and influence lives for eternity through God's Word, Adventure Programs, the Wilderness, and warm Christian Fellowship. The community formed around a campfire is a welcoming place to live out this mission while sharing stories along the way. People in lawn chairs of every type snuggle up to the fires giving the Robertson brothers a crowd to listen to these tales. A campfire with those you love creates a certain magic that fuels these wonderful stories of Fort life. FortLore is the product of many such campfires, where stories flowed under the starry sky amidst the toasting of s'mores and the crackle of spruce and oak logs burning down into embers late into the night.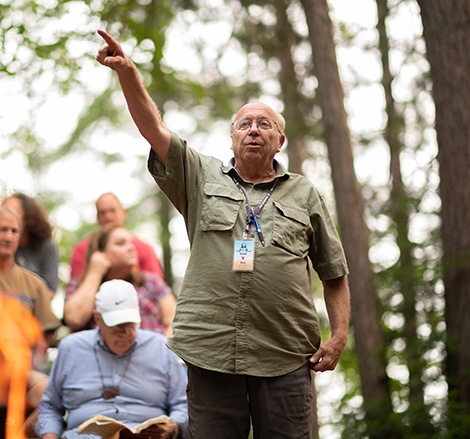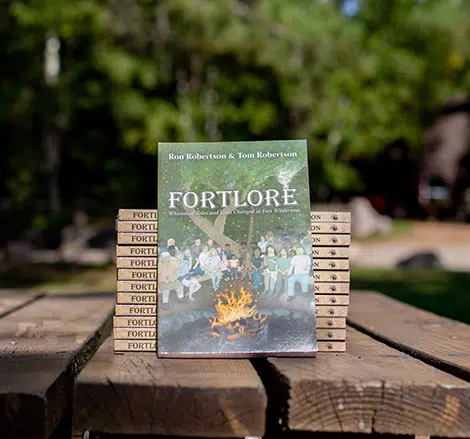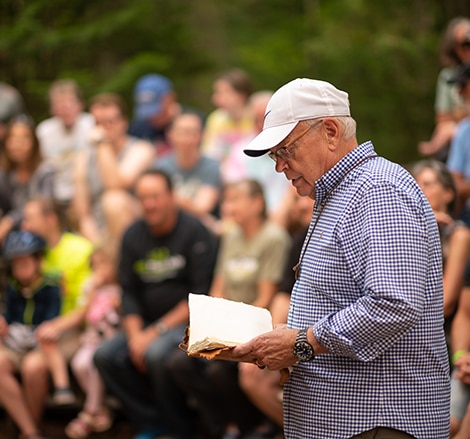 The Authors
Ron and Tom and their wives Sandy and Jean have made an incredible imprint in the lives of thousands of Fort families through their fifty years of employment and entire life spent at Fort.
While retired from being a program genius at Fort, Ron is active around camp during busy times. Ron is a creative mind, expert storyteller, and humorist. When talking about the goal of this book Ron says, "Tom and I tried to pull together a lot of the history over the years because we're the old guys that have lived through it. I think it's a fun book."
Tom currently serves as an Ambassador for Fort-following a successful tenure as Executive Director. Tom's gift of hospitality and service have helped build upon his father's vision to lead and develop camp into what it is today.
FortLore captures the essence of the legacy of Tom and Ron's storytelling, the whimsical tales, and the impact of camp of on countless lives for Christ.
Purchase:
At the Canteen or
*Online store is available for a limited time only!