Fort Appoints Milwaukee Couples to Campaign
Craig and Mary Raddatz and Alex and Sue Simic have been appointed as co-chairpersons of the $9.6 million dollar Fort Future campaign at Fort Wilderness Camp of McNaughton, WI. Both the Raddatz's and the Simic's are from the Milwaukee area and will oversee the volunteer committee network under the direction of Dr. Tom Shaw, Senior Director of Advancement at Fort Wilderness.
Craig & Mary Raddatz
Craig Raddatz was first invited to attend Fort Wilderness by his second grade and still best friend, Derrick, in 1972. That invitation changed his life for eternity and Fort has been the Raddatz family "Heaven on Earth" place for over 50 years. Craig and Mary attended UW Madison where Craig played for the Badger football team and Mary cheered them on. The couple have 3 adult children: Claire (Pete), Kyle and Jake. They have all enjoyed being in the Northwoods and attending Youth, Leadership Lab and Family Camps through the years. The Raddatz's believe that Fort is needed in our culture more than ever and providing updated modern amenities and housing are vital.
Craig is a Partner and Vice President at Fiduciary Real Estate Development, Inc. in Milwaukee. Mary is the co-founder of What to Wear Collective, an online business that helps women feel confident with what to wear.
Alex & Sue Simic
Alex Simic is from Milwaukee and met Sue in London when his career took him overseas. After many years in the banking world, an opportunity arose for the Simic family to move to the Milwaukee area in 2012. During their first year in the States, the Simic's were encouraged to try a family vacation at Fort Wilderness and drawn by the key speakers, two Brits called Stewart and Jill Briscoe! Sue and Alex enjoyed the fantastic teaching along with the beauty of the Northwoods. Their three children – Amber, Sam and Maria – loved the freedom of camp, made new friends and continued to make Fort a favorite part of their summers.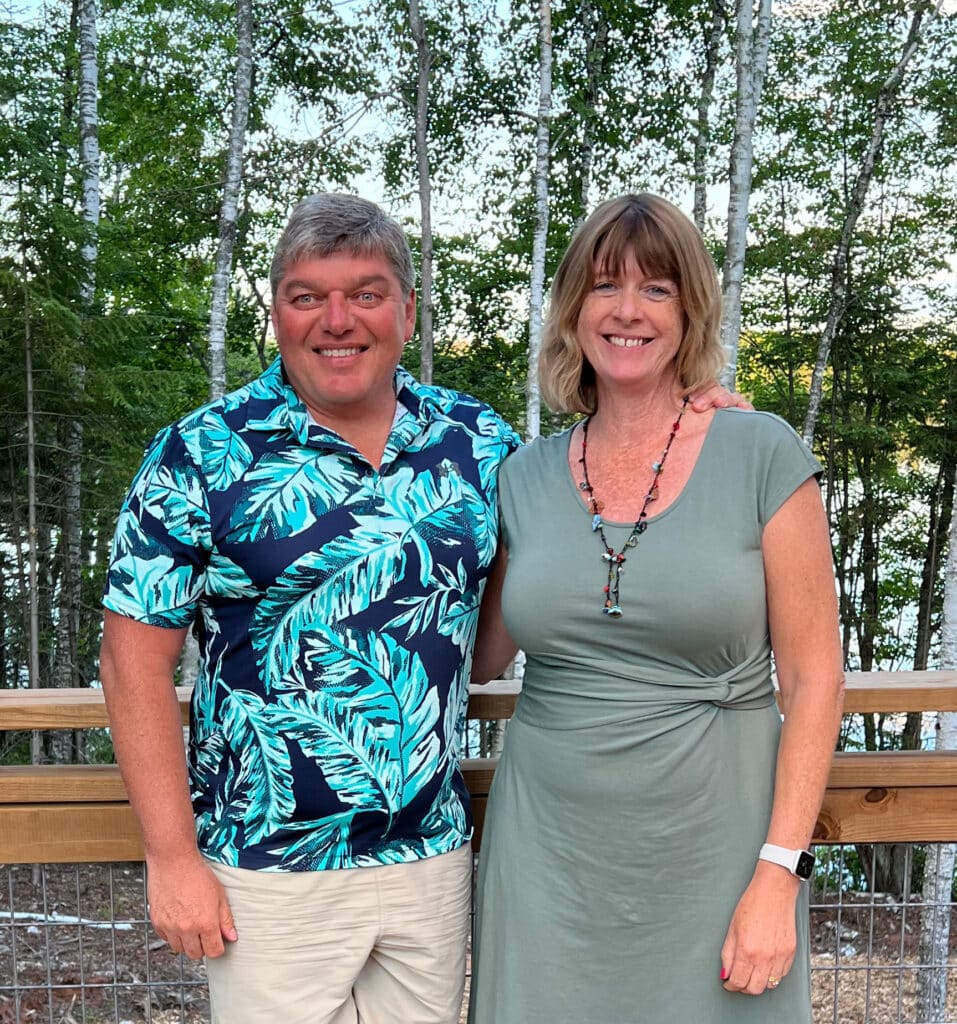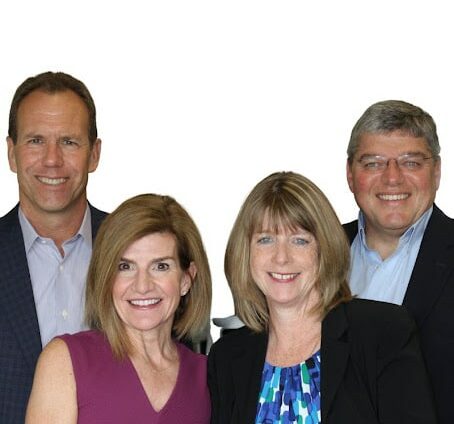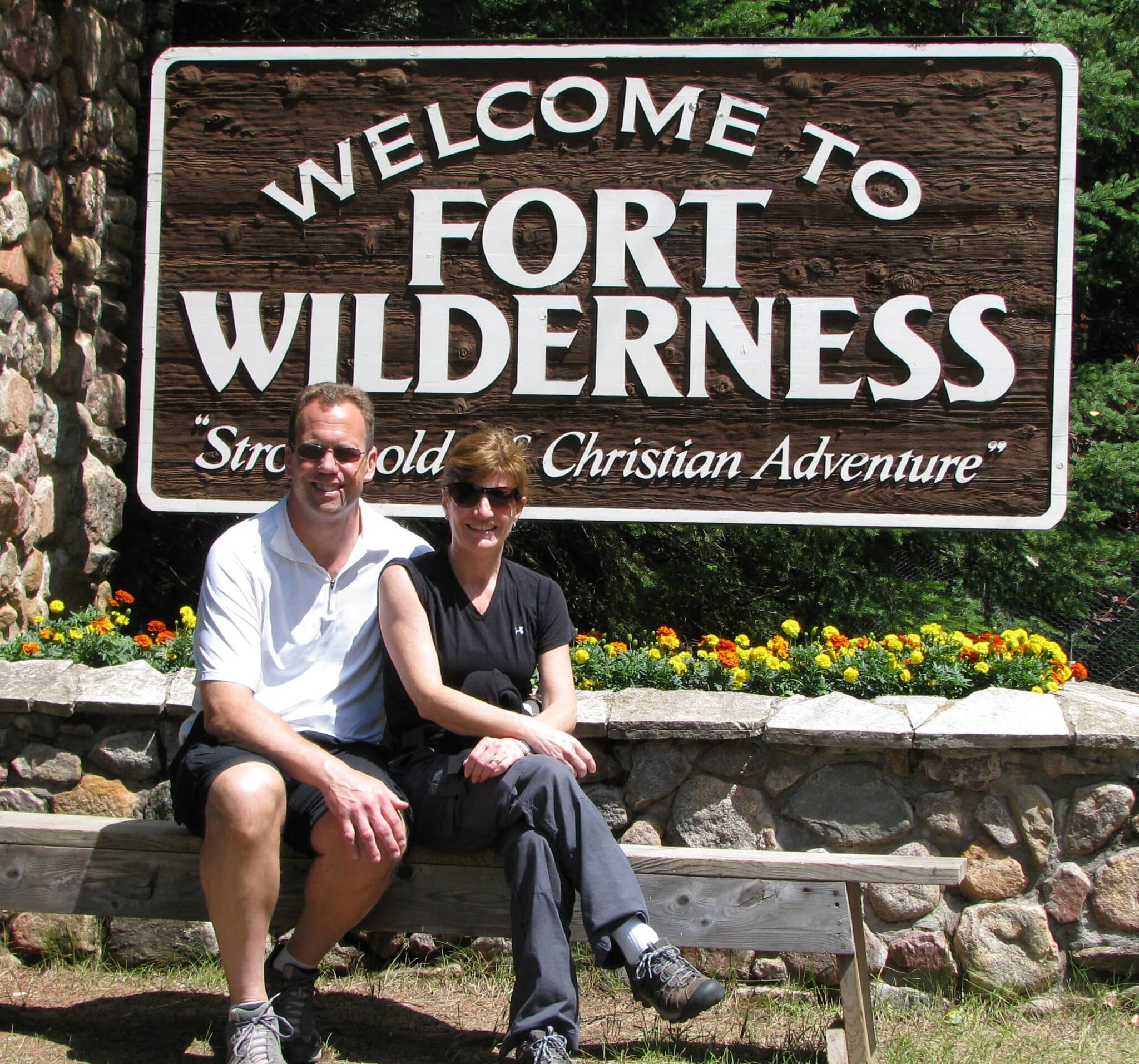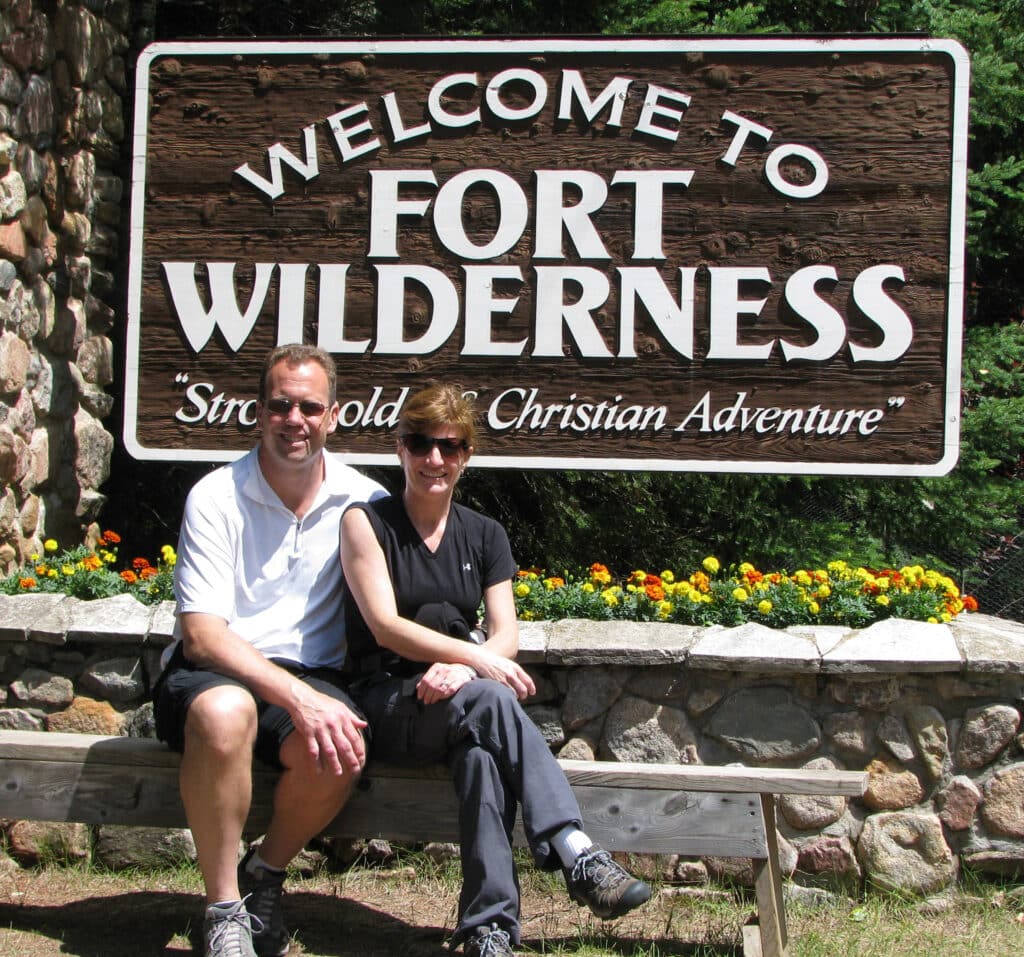 The Simic's are passionate about Fort Wilderness because it has been such an important part in helping their entire family grow in their faith through Family Camps, Adventure Outpost and Leadership Lab. Maria, now 13, would choose Fort Wilderness over Disney World any time! The Simic's believe many more families would benefit from a Fort foundation. It's a place where you can grow, be challenged and even take refuge from our ever-changing world. Expanding and modernizing the facilities will enable more people to experience Fort Wilderness in their lives.
Alex is an entrepreneur and the founder of Storage Master, MKE Movers, Better Cowork and a partner in Lucida in Brookfield, WI. Sue loves sharing God's Word with others, facilitating Bible studies for women, hiking and traveling.
Six Committees Support the Campaign
The campaign will enable Fort Wilderness to update several facilities including a new horse barn and arena, as well as a Welcome Center with staff offices. To date, gifts and pledges total more than $6.4 million. The public phase of the campaign is slated to launch in June 2023.
Six committees have been formed to support this important and impactful campaign.
Corporate/Business Networking Committee – Brandon Bergman, Chair
Jr. Ranger & Next Gen Rangers Committee – Tracy Stout, Chair
Promotion Committee – Tabitha Steinbock, Chair
Foundation Committee – Rachel Constancio and Tiffany Hatfield, Co-chairs
Events Committee – Karen MacCudden, Chair
Prayer Committee – Keith & Ann Hacker, Co-chairs
Campaign information and updates can be found online – Fort Future.