Resources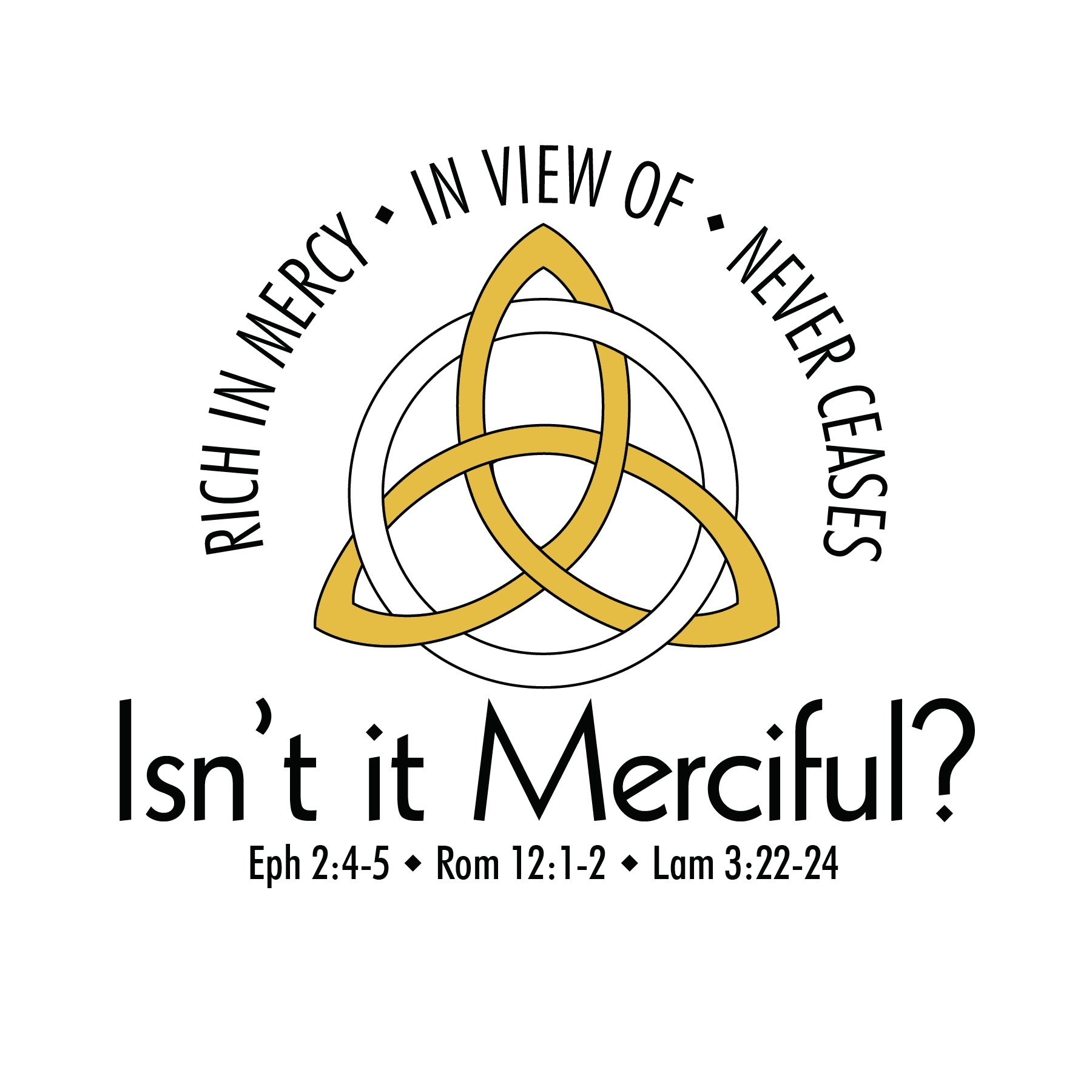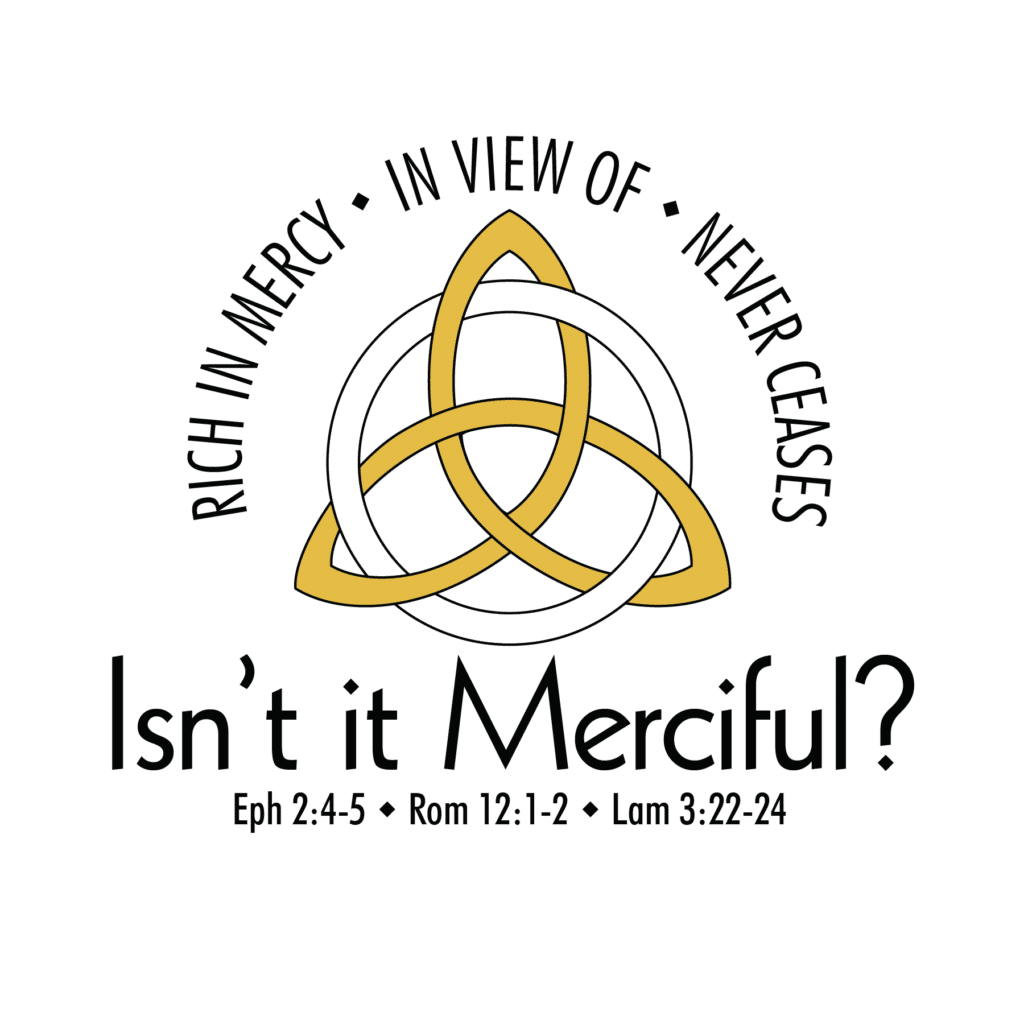 What's New?
We are looking forward to the completion of our Summer Staff and Volunteer
Housing facility later this fall! In the meantime, you might notice a few changes around camp due to construction:
Joyful noises! Power tools, construction vehicles, and other normal construction sounds will be heard around camp.
Location changes: Carpetball – now in front of the Gathering Place, Gaga Ball – now next to the Big Top Tent, Hemlock Station – now the site of the up-and-coming Summer Staff and Volunteer Housing facility.
Other new things:
Aqua Golf – Monday night at 7pm (Boat Dock)
Patio Party – Monday night at 7pm (GP Patio) Ice cream, snacks, affogatos, and root beer floats plus games for the whole family!
Our Story

Big Dreams and Eternal Impact

Fort Wilderness started as a dream God put on a pastor's heart. Truman Robertson
and his family set out to find a place where young and old could hear the Gospel in
the wilderness, away from the stress and distractions of the city. Truman had no money,
but some friends who believed in his vision gave the $5,000 needed to purchase the
land we now sit on. The first camp in 1956 had 16 campers, 2 primitive cabins, a ball,
a bat, a canoe and a Bible. Fort Wilderness quickly grew from its small beginnings. Electricity came in 1960. The 1970s saw our first winter programs and today we serve 7,000+ campers year-round. Two additional youth camp sites, Leadership Lab built in 1974 and Adventure Outpost built in 1989, also became a part of the Fort. This week you are being served by 30+ Missionary Staff, 80+ summer staff and about 40 volunteers living out their faith and sharing the Gospel.
Meet your Team

Missionary Staff

Fort Missionaries are the year-round permanent staff team. There are 30+ Missionaries supported by friends, families and ministry partners. You will have opportunities to connect with them this week at meals and during activities.

Interested in becoming a Missionary or supporting a Missionary? Talk to Katie Lutz or Craig Holmquist, call the office at 715.277.2587, or check out our website – fortwilderness.com/join-the-team/

Contract Staff

Contract Staff provides a great environment to help young people discover
their skills and interests while serving at camp. Typical contract staffers spend a
year or two gaining experience in their work area while meeting for weekly Bible studies, connecting regularly with a mentor, engaging with the Missionary Staff, and serving campers.

Volunteers

Beyond full time staff, it takes about 100 people to run camp smoothly every week in the summer! There are 80+ summer-long paid leaders at all three of our sites (Main Camp, Adventure Outpost and Leadership Lab) along with about 40 weekly volunteers. During other seasons, Fort utilizes 500+ volunteers in many different areas from flipping pancakes to pounding nails. Families, young adults and older adults of all skill levels are welcome to volunteer. Some churches integrate our Project Serve program as part of their youth discipleship program.

If you or your group are interested in serving at Fort, contact Volunteer Coordinator, Shannon Lenox – shannonlenox@fortwilderness.com or Summer Staff Coordinator, Abby Giles – abbygiles@fortwilderness.com
Activities

Sign up for activities in the Sign-Up Room next to the Canteen. All times and activities subject to change.


Family Picture: Get your family picture taken on Saturday at the Canteen from 1:30 – 5:00 or before the Welcome Gathering at the Amphitheater from 7:00 – 7:15. A photographer will also be available after lunch on Sunday next to the Canteen from 1:00 -1:30. Photos will be posted in the Dining Hall and are free to take home at the end of the week.

Canteen – Ice Cream & Gift Shop

Open during activity hours and evenings – Schedule posted in Sign-Up Room
The Canteen carries a wide variety of your favorite snacks including smoothies, candy and ice cream treats. You may purchase a variety of authentic Fort Wilderness clothing and souvenir items.

Tiki Hut – Beach-side Snacks & Drinks

Hours vary – generally open in the afternoon
The Tiki Hut is located near the main swim dock. We carry an assortment of sodas, teas, water, ice cream and popsicles. So go meet a lifeguard, have a soda and enjoy the sun.

CampGrounds – Coffee Shop

Open during activity hours and evenings – Schedule posted in Sign-Up Room
The CampGrounds coffee shop is located in the Gathering Place. We serve the
finest quality coffees, lattes, iced-coffee drinks, fruit blasts and much more in a cozy, coffee-house atmosphere. Stop in for a great summer beverage and unwind with others in the CampGrounds or outside on deck and patio.
Office Details

Business Office – Staff and Hours

Lisa (Business Office Director), Cynthia (Bookkeeper), and Jackie (Registrar) are the 'go-to' gals for questions about accounts payable, accounts receivable, general horse trading and such.
Office Hours: Monday-Friday, 8am to 4:30pm
Located above the Canteen

Changes during the Week – Fort Gift Cards/Tabs

You may use a Fort gift card or charge incidentals to your tab to be included on your final bill. To use your tab, give your name and housing (campsite or RV site number, cabin, Roost, or Inn Room number) to the Fort staff taking your order. Fort gift cards can be purchased and/or reloaded at the Canteen or Campgrounds. Great for kids!! (Cannot be used to pay camp registration fees.)

Check Out – Cabins 10am & RV/Campsites 12pm

On Friday after 1:00pm, you will receive an email with a link to view and pay your final charges (no need to stop by the office). Please leave your campsite, cabin, or Inn Room in neat and tidy condition. Collect any trash or miscellaneous articles before departing. Thank you for your help!

In order to prevent congestion with construction traffic, please don't park in the parking lot on your way out of camp to get your last-minute coffee or ice cream. You can stay at your site/cabin/room and walk over.

Wi-Fi – Password: 715Guest

Fort's Guest Wi-Fi can be accessed in the CampGrounds, throughout the Gathering Place, and around the Canteen.
Daily Gatherings

Join us at the Amphitheater! In times of inclement or warm weather, we will move our meetings to the Gathering Place. Look for signs at the Dining Hall, Gathering Place, and Canteen.


Welcome/Celebration Gatherings – Saturday at 7:15 pm is our Welcome Gathering and Thursday evening at 6:30 pm is our Celebration Gathering at the Amphitheater. These are for all ages and held in the Amphitheater (weather dependent).

Session – Adult campers meet Sunday through Thursday from 9:30 am to 10:45 am.
Join us at the Amphitheater (weather dependent) for spiritual encouragement through singing praises to God and listening to our speaker.

Children's Ministry – Use grade level your child is entering this fall. Please drop off nursery through grade 6 before session. You must pick up your children (grades 4 and under) at the end of every session. Children will only be released to their parents or legal guardian.

Nursery – 0-2 Elk Room (enter door on left side of Inn)
Ages 3 to 5 years old – Lowlands (lower level of Gathering Place)
Grades 1-6 – Bear's Den (lower level of Inn, stairs are outside on the left)
Grades 7-12 – Join the adult session for the opening songs and then meet their teachers to walk to their classes.
Dining

Breakfast 8:15 am – 9:15 am
Lunch 12:15 – 1:15 pm (Please let families with young children go first at 12:15)
Dinner 5:30 pm (served family style)
(Except: Sat @ 6 pm & Wed Evening @ 5 pm for kids and 6:15 for adults)


All visitors must register with the office to participate in meals.
Meals for visitors and non-meal plan campers are charged at the following rates:

| | Breakfast | Lunch | Dinner |
| --- | --- | --- | --- |
| Ages 0-2 | Free | Free | Free |
| Ages 3-11 | $6.00 | $8.00 | $11.00 |
| Ages 12+ | $10.00 | $12.00 | $15.00 |

Saturday Night Chicken Dinner – @ 6:00 pm
In addition to all our great 'eats', we will be serving up our traditional chicken dinner for those on the meal plan. Seating available in both the Dining Hall and under the green Dining Tent.


Groceries – Purchase during non-meal times
Groceries can be purchased from a cook in the kitchen during a non-meal time.

Item
Price
1 Dozen Eggs
$3.00
1 lb. of Butter
$3.00
Gallon of Milk
$5.00
White Bread
$3.50
Wheat Bread
$3.75
Ice
(can be purchased from the cooler by the Moonbeam)
$2.00


Firewood – Make family memories
Firewood for cooking and campfires is available across from Payton's Place. Please DO NOT cut any trees, dead or alive. Please DO NOT peel the birch trees, dead or alive. This includes shrubs, bushes, plants and flowers (and even dead branches). We want to preserve that beautiful Northwoods look and feel for everyone. Firewood is free, but please use responsibly.
Specialty Meals

Each person may sign up for the Men's or Women's breakfast plus one other Specialty Meal at no additional cost. Sign-ups were online before camp started. If you did not sign up online, you can sign up in the Sign-Up Room next to the Canteen. All meals are cooked and served under the open sky and may be canceled in inclement weather.

Wrangler's Breakfast – Meet at the Stables at 7:30 am, Sun/Tues/Thurs
Catch a glimpse of a magnificent sunrise as you travel by wagon to the wooded shores of Blair Lake for a delicious Wrangler's Breakfast. Enjoy a hearty breakfast of eggs, hash browns and "wrangler's toast".

Rustler's Breakfast – Meet at the Flagpole at 7:30 am, Tuesday

Take a short hike to Still Creek to enjoy our traditional Wrangler's Breakfast foods—eggs cooked to order, hash browns with bacon, and wrangler's toast. No hay or horses (a win for those with allergies)!


Men's Breakfast – (Ages 19+ only) – Meet at the Beach at 7:30 am, Monday
We offer a Men's Breakfast at Cranberry Point, complete with steak, bacon and eggs. This is a great opportunity to build relationships with one another and enjoy a protein-rich breakfast! We have the meat!


Lumberjack's Breakfast – Meet at the Beach at 7:30 am, Sun/Tues/Thurs
You'll be guided out to Cranberry Point for a flapjack breakfast with a variety of toppings & bacon… plenty of bacon. Pass the syrup please!


Women's Breakfast – (Ages 19+ only) Meet at the Flagpole at 7:30 am, Wednesday
We will hike to Still Creek for a tasty breakfast of scramblers, fresh fruit, and grilled blueberry toast. Please bring your Bible as we will share from God's Word afterwords.


Logger's Lunch – Meet at the Flagpole at 12:00 pm, Thursday
We'll lead the gang out to enjoy a hearty lunch with all the fixins' – brats, southern baked beans and potato salad the way loggers do… outdoors! Round off your meal with Arnold Palmers and apples grilled with brown sugar and butter! Make sure to bring a logger's appetite.
Procedures

Garbage – Help Us Keep Camp Clean!
More black garbage bags may be requested by calling the Host Phone.
Place all garbage into black bags provided. PLEASE DO NOT FLUSH disposable diapers & feminine products down the toilets; dispose as GARBAGE. Tie and place full garbage bags in Garbage Trailer located across from the Infirmary from 9-10 am. If there is NO TRAILER, DO NOT LEAVE GARBAGE BAGS. Thank you.


Recycling – Paper, Cardboard, Glass, Plastic & Cans
More clear recycling bags may be requested by calling the Host Phone.
Please place all recyclable items into the clear plastic bags provided. Please tie and place full recycle bags in Garbage Trailer located across from Payton's Place from
9-10 am. If there is NO TRAILER, DO NOT LEAVE GARBAGE BAGS. Thank you.


Laundry Services & Inn Towels
Inn Guests: Towel exchange is on Tuesday from 11:00 am – 12:00 pm.
We do not have laundry facilities for our campers, however, there are local laundromats in Lake Tomahawk and Rhinelander. Ask the office or a Program Staff member
for directions. Guests staying in the Inn will have a gray bag for dirty towels in their room (no bedding, please). On Tuesday morning before lunch, place dirty towels in the bag and mark the slip to indicate which towels you need replenished. Clean towels will be delivered after lunch.

Moonbeam – Bathrooms & Showers
The Moonbeam is closed from 1:30-2:30 each day for cleaning. Please plan accordingly. Other bathrooms are available in the Dining Hall, Gathering Place and Elk Room. Please help us keep it clean and welcoming for other campers by picking up after yourself. Please keep your showers to 5 minutes so everyone can enjoy a hot shower.


Vehicle Maintenance
Fort Wilderness does not offer vehicle maintenance to campers. Our auto shop is for camp vehicles only. If you are in need of assistance, our Operations Senior Director Paul Ziolkowski will direct you to the best shops in town. Contact the Office to reach him.


Mail
Mail is picked up and taken to town daily. You can drop off outgoing mail in the Office. Incoming mail will be delivered to you by the office staff. Our mailing address and phone numbers are:
Fort Wilderness
PO Box 715
McNaughton, Wisconsin 54543

Main Office 715.277.2587 or 800.338.3678
Safety

Cooperation Requested – Stay Safe at Camp
Fort Wilderness is a place where fellowship and relationships are top priority as well as rest and rejuvenation. For the well-being of all campers, we ask that you observe the following guidelines:

Please keep voices, music, etc. below average volume during "All Quiet" hours from 10:00 p.m. to 7:00 a.m. daily.
Personal music should be uplifting and played at a low volume at all times.
Swimming is prohibited when the beach is closed. There is no swimming or use of boats after dark.
When parking bicycles, please keep them away from doors, entrances, and pathways, and be sure to park on the side of the Canteen, not in front.
No alcoholic beverages or illegal drugs are allowed on the grounds.
Only animals that assist people with disabilities are permitted.
Fort's property extends from Cranberry Point to the Prayer Trail past the cabin at Still Creek. It borders the DNR's American Legion State Forest, with many trails that are accessible from Fort. Please help us be a good neighbor by staying on Fort Wilderness property or Fort trails on DNR property.

SST – Safety & Security Team
You can identify the Safety and Security Team, led by Steve Siefert, by their bright yellow jackets marked "SST." They are present to ensure the safety of campers and visitors inside of camp and during emergency situations. We ask that you comply with instructions from SST. All visitors must sign in and out of the office upon arrival and departure. Staff members can be identified by their lanyard or name tag. If you have any concerns at any time, please speak with an available staff member.


Firearm Safety – Locked & Concealed
All personal firearms must be either concealed in your possession or locked up in an appropriate manner. If you have permission from our Range Officers, you may use your firearm at the appropriate ranges (please no automatic actions at the .22 Range).
Emergencies

Weather Emergencies

The Fort Staff monitors the weather for any possible problems. The signal for weather
emergencies such as tornados, hail, fire, or tsunamis is the continuous ringing of the bell. The shelter areas are as follows: Bear's Den (Inn basement), Moonbeam (bathrooms), and Lowlands (Lower Gathering Place). These Safety Areas will be marked with a flashing beacon.

EMS – Emergency Medical Services: Dial 911

Fort Wilderness does not provide a nurse during Family Camp. If an emergency arises,
one of our trained EMTs or EMRs will assist you. Should you need medical assistance, you can contact one of the medical facilities in the area.

St. Mary's Hospital/ Walk-In Clinic
2251 Northshore Dr.
Rhinelander, WI 54501
Emergency Room: 715.361.2100 / Walk-In: 715.361.4700


Aspirus Rhinelander Clinic
1630 North Chippewa Drive
Rhinelander, WI 54501
Main Phone: 715.361.5480


For all Non-Medical Emergencies
Call our Host Phone at: 715.493.0691
Pre-Register! – 2024 Family Camp
Ready for next summer? Pre-register online to reserve your cabin or campsite.