12 Campers, 3 Staff, 6 Nights, 50 Miles Canoeing the River
The river changes people, you won't come back the same!
Unplugging and being immersed in God's creation for 6 nights with only the sound of the river and wildlife is an experience in itself. Add-in a community of campers and staff to share conversation and guide the group through God's Word. It's an unforgettable and impactful week!
Two Opportunities
Two different groups will tackle the journey in 2023 – find the right fit for you!
EarlyBird Pricing – $100 off – Ends March 2nd, Discount applied in the Fort Office after registration.
Trip 1
Young adults, 18-23 years old
July 1-7, 2023
12 spots available; co-ed
Trip 2
Parents and Youth 10+
July 29-August 4, 2023
Parents join us with your child or niece or nephew or special young person in your life. (Youth must attend with an adult. We ask that you attend as one parent with one child to allow for special memories and a good adult/child ratio.)
12 spots available (max of 6 families)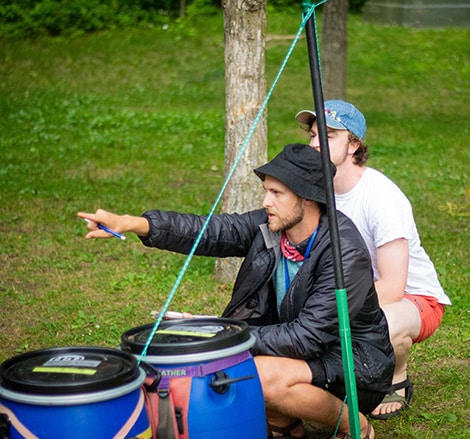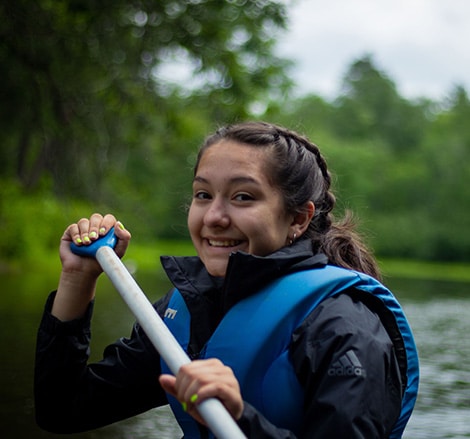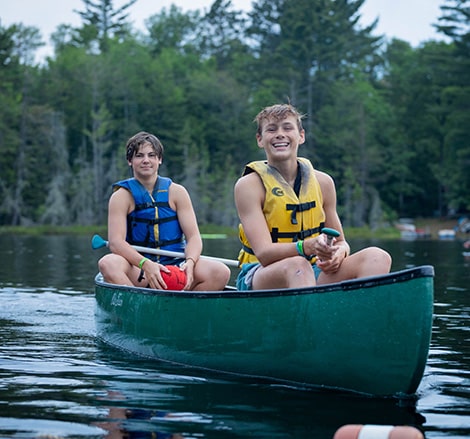 First time on a Fort Journey?
We've got you covered.
The Namekagon River is nearly 100 miles of meandering curves through Northwestern Wisconsin. With a rocky bottom, generally shallow depth, occasional small rapids, and mainly undeveloped surroundings it's ideal for a genuine wilderness experience.
Campers will meet at Fort Wilderness for check-in and then head to the Lab site for a day of gear-prep, gear training, and team building.
All belongings and gear will be transported via canoe and each night we will set up camp at primitive sites along the river.
All meals will be prepared and served by Fort Staff – dehydrated food has never tasted so good! Plus, one special Fort signature meal prepared at the campsite.
Staff will guide the trip with both adventure and outfitting skills but also relationally as they lead conversations and daily devotions.
The Journey is sure to challenge campers physically and spiritually.
What equipment does Fort provide?
Fort provides canoes, paddles, and life jackets as well as all necessary equipment such as tents and packs. Your personal belongings and required items can be found on the packing list.
Is canoeing experience required?
No experience required! We will take a practice paddle on the first day to teach basic paddling skills and help you feel comfortable once we hit the river.
This is an unplugged adventure! No phones allowed. (Trip leaders have phones for emergency purposes.)
Exception: Parents are allowed to bring phones on the parent/child canoe trip.
What are the sleeping arrangements?
We have high-quality four person tents that two-four people share. For the parent/child canoe, trip each parent and child will get their own tent.
What about bathrooms and showers?
Pit/vault toilets will be provided at all campsites we stay at. Showers will be available upon returning to camp the night before pick up. Be sure to review the Prep Guide for best practices.
How are health issues handled on the river?
A trained and certified emergency medical responder will travel with each trip. We will work with special conditions, allergies, or concerns on a case-by-case basis. Filling out the health form accurately and completely at registration is important so that we can serve you well.
Transportation
We welcome your family to drive your child up to Fort, take a tour, and meet your counselor. You may also utilize our transportation. It is available for our summer youth programs, with pickups on opening Saturday and drop-offs on closing Friday of camp. We use a coach bus and/or vans, all chaperoned by trained Fort Staff.
Cost: +$135 Round Trip / +$80 One Way
Food Allergy Note
For any food allergy, we want to help. The nature of the trip allows some flexibility with food – Please email at the same time of registration to be sure we can accommodate your needs. Contact the Adventure Program Manager, Gunnar Koehn at gunnarkoehn@fortwilderness.com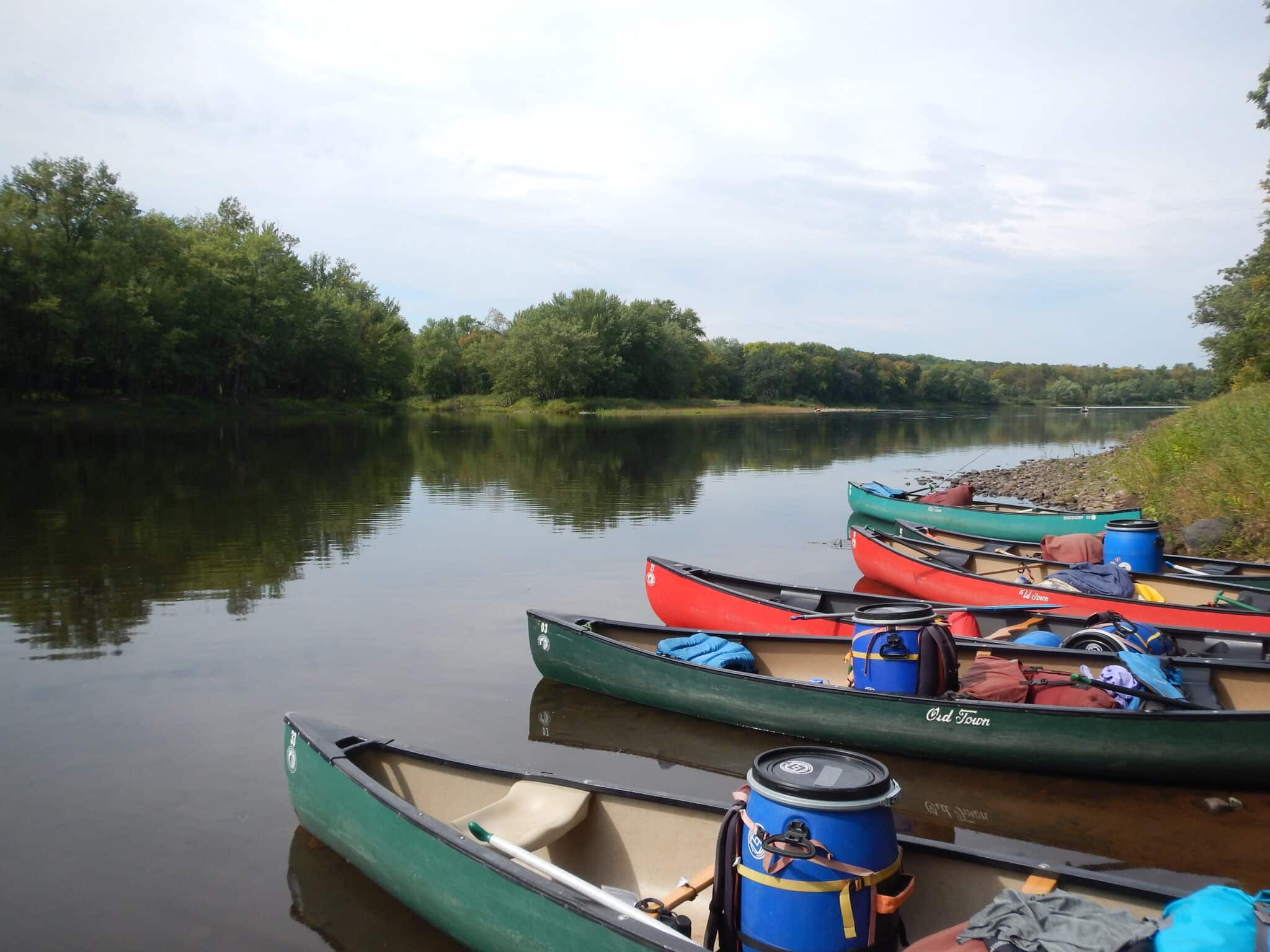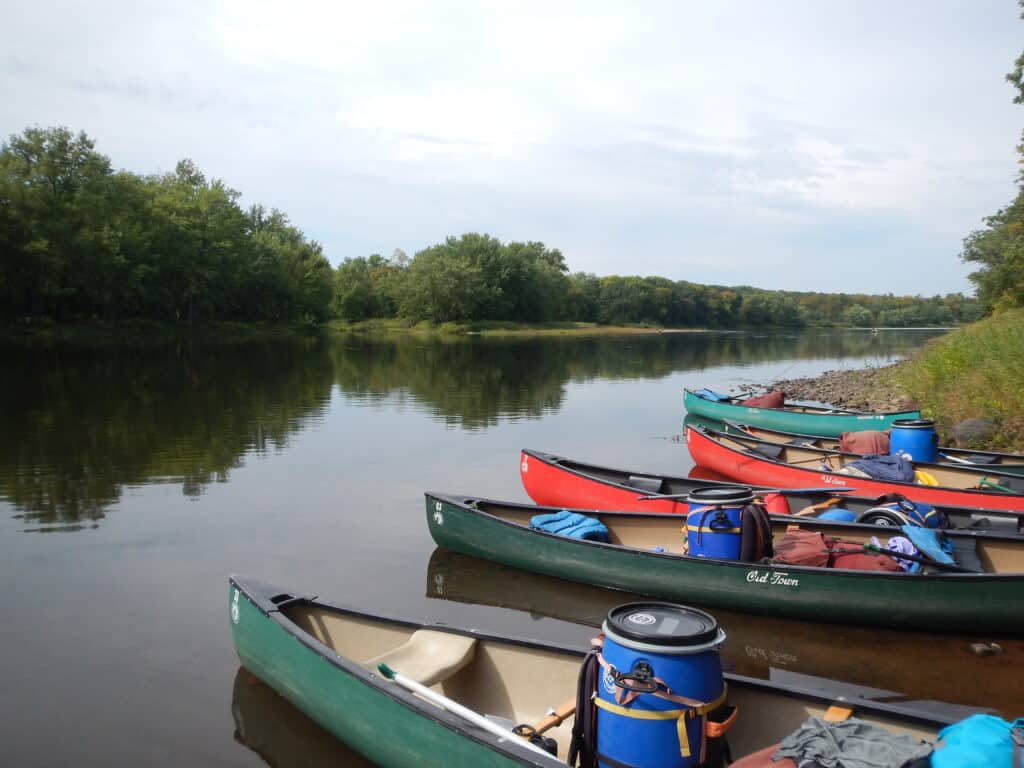 Basic Camp Schedule
Opening Day
Arrive at camp! 1:00pm
Meet your leaders and campmates
Practice paddling
Prepare for the trip
Day 2-5
On the river!
Daily devotional led by the staff
Evening group activities and prayer
Last Day
Arrive back at Fort
Return packs and gear
See you next time!