5 Nights, 4 Days of Fishing, Endless Unhurried Time
Imagine days in the beauty of God's creation on private Obabikon Island on Lake of the Woods, surrounded by brothers and sisters in Christ, fishing and enjoying each other's company. This extended unhurried time is sure to fill your soul. And the fishing has been really good over the years – walleye, northern and even some musky, bass and crappie.
In addition, you'll enjoy great food (shore lunches too!), expert fishing guides, and morning devotionals with the Fort Staff. You'll come back refreshed, and hopefully with a few good fish stories!
Fishing Trip
Take the Journey in 2023 – June 4-9, 2023
37 spots available – Adults and Youth 10+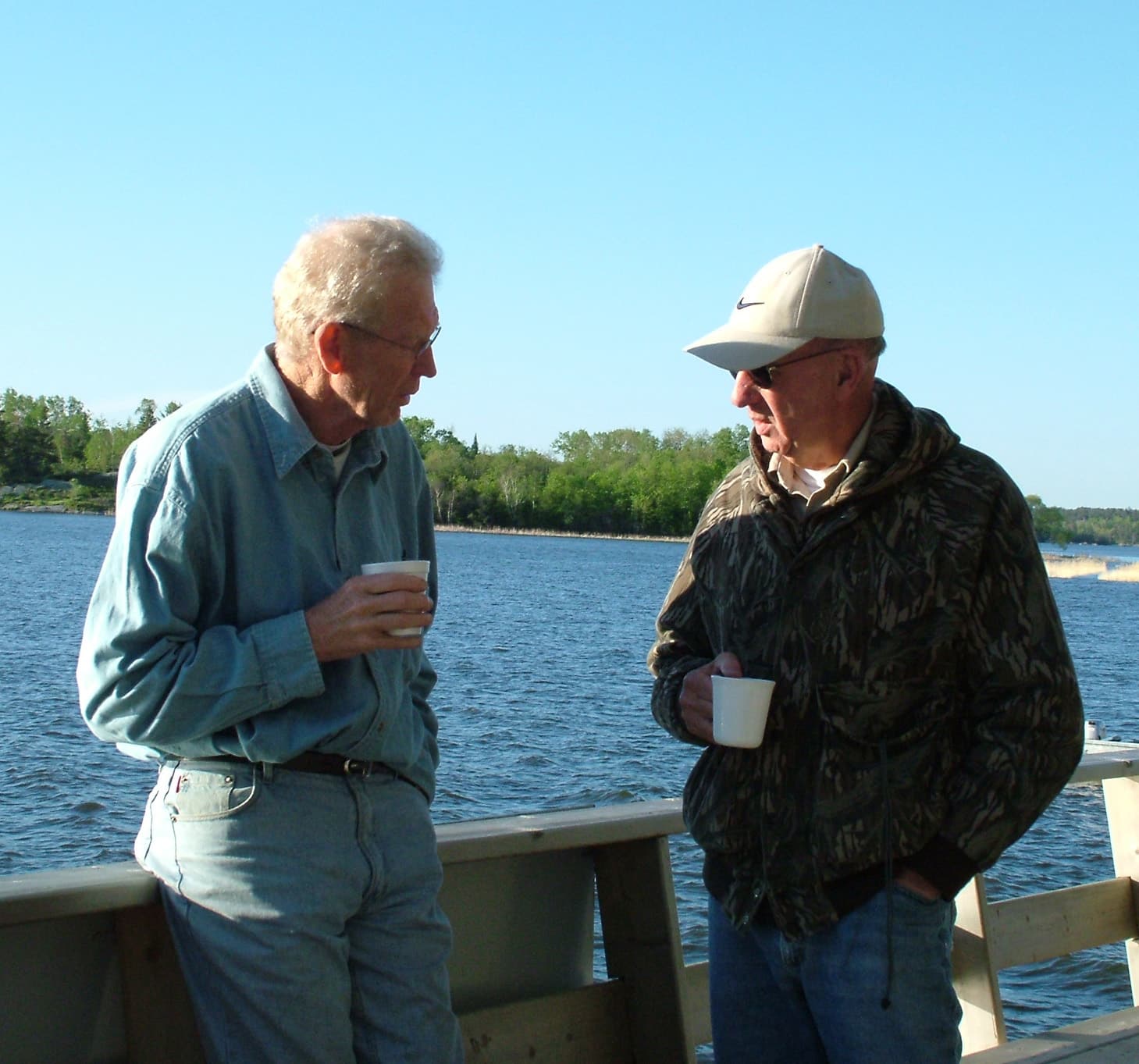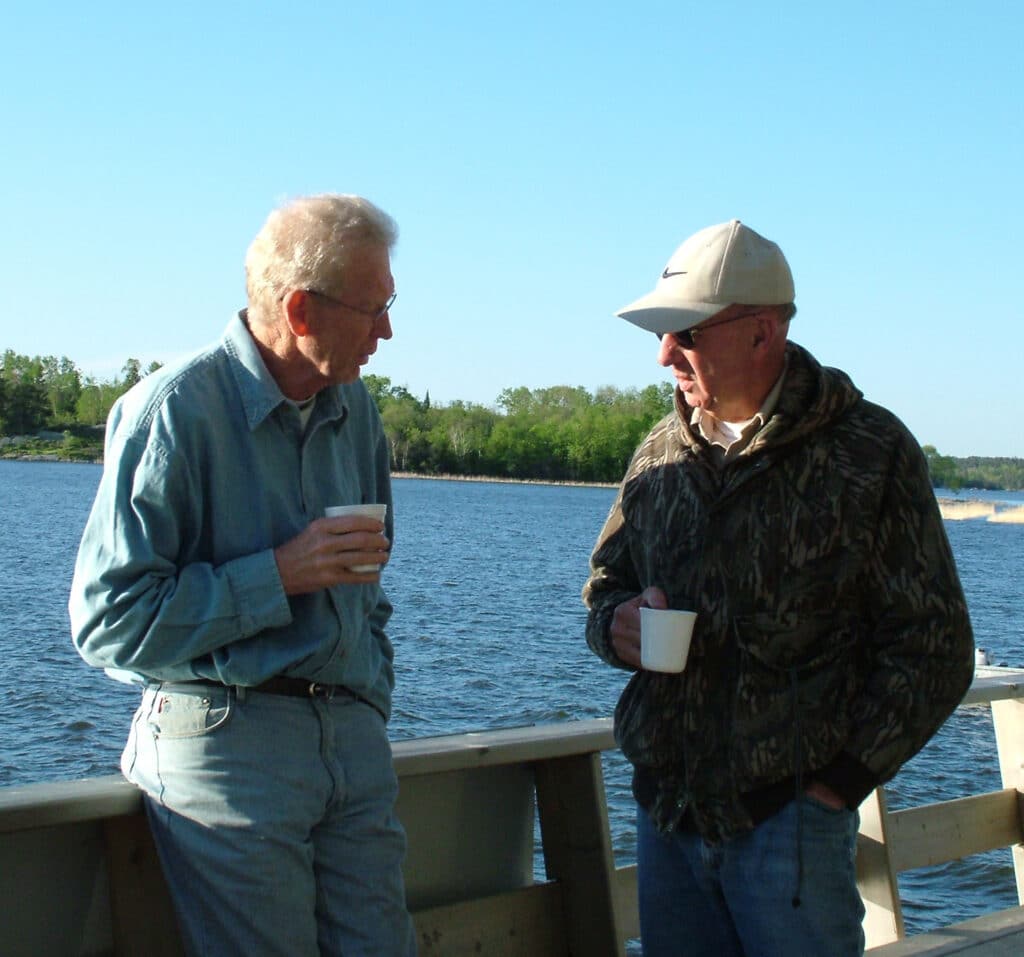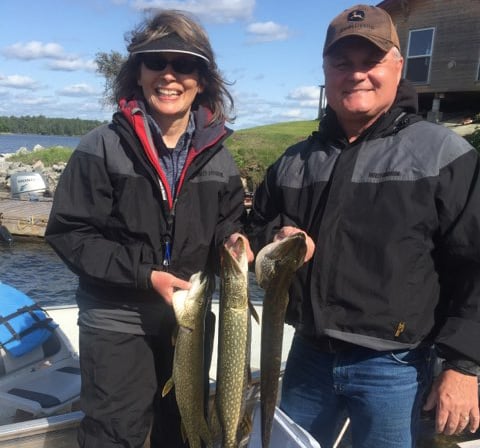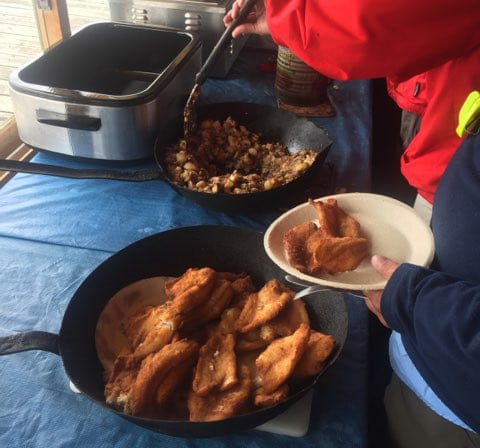 First time on a Fort Journey?
We've got you covered.
All meals will be provided by the resort.
Staff will guide the trip with both adventure and fishing skills but also relationally as they lead conversations and daily devotions. Experienced fishing guides will also be with each group.
Limited amount of fish can be frozen, brought home.
The Journey is sure to bring rest and joy to all!
What about transportation, arrival and departure?
Attendees are responsible for their own travel to the resort. We will meet on Sunday evening at Gill's Morson Marina in Morson, Ontario. 
Address: 10045 Hwy 621, Morson ON P0W 1J0 
From there, the group will travel by boat to Obabikon Island Camp. 
Upon departure, we will return to our vehicles at the Marina and bid farewell from there. 
What are the accommodations?
Obabikon Bay is located on a private island north of Morson, Ontario.
Accommodations are similar to Fort's Inn – a private bed, shared rooms for 2
What equipment does Fort provide?
Fort does not provide any equipment for this trip. Everything you need is on the packing list or will be provided by Obabikon Bay Island Camp upon arrival.
Obabikon Bay Island Camp provides the boats, motor, gas, live bait, fish cleaning, and guide service (1 guide per 8 people)
Is fishing experience required?
No! An experienced guide will go out with each group and Fort Staff will provide additional in-boat support and guidance to beginners.
How are health issues handled on the trip?
A trained and certified emergency medical responder will travel with each trip. We will work with special conditions, allergies, or concerns on a case-by-case basis. Additionally, we always have an evacuation plan in order to get to a hospital or other emergency services at all times.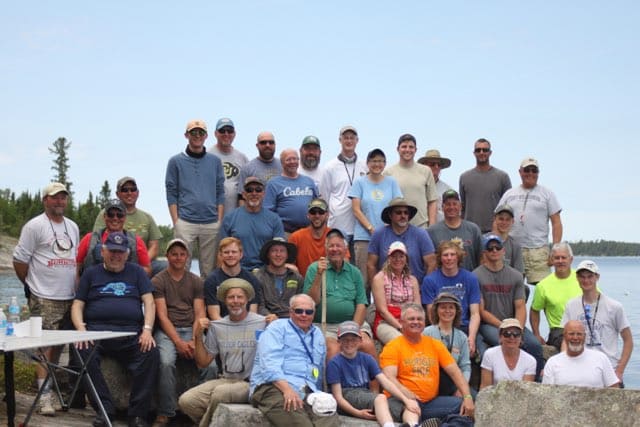 Travel Notes
Valid Proof of Citizenship and ID
A U.S. passport, passport card or NEXUS card all serve as proof of both citizenship and identification. Of these, a passport is the best choice, because it's the only universally accepted travel ID. If you don't have one of these three documents, you can cross the border using your government-issued photo ID and one of the following documents to prove your citizenship: A U.S. birth certificate, certificate of citizenship or naturalization, permanent resident card or certificate of Indian status. Canadian authorities reserve the right to deny entry to people with a criminal record.
Traveling With Children
If you're traveling with children under 16, they only need to present proof of their U.S. citizenship at the border crossing. If either of the custodial parents is not present – or if you're not a custodial parent or legal guardian of the child you're traveling with – bring a consent letter from the absent parent(s). The letter should state that you're authorized to travel with the child and include both parents' full names, addresses and telephone numbers.
Food Allergy Note
For this trip, all food is provided by Obabikon Bay Island Camp. They can be contacted at (618) 322-4759 or by email at obabikon@gmail.com to respond to any dietary questions or concerns.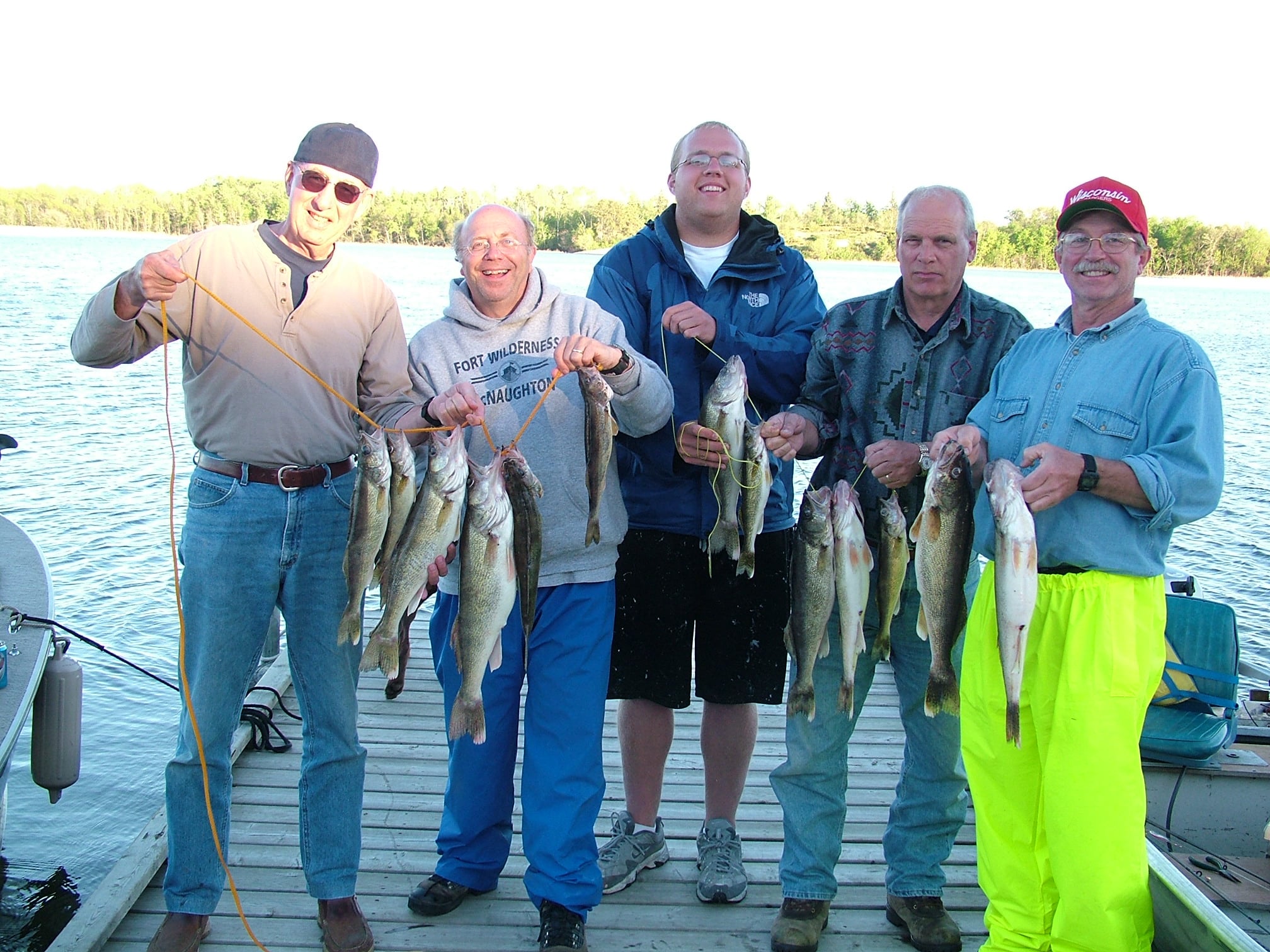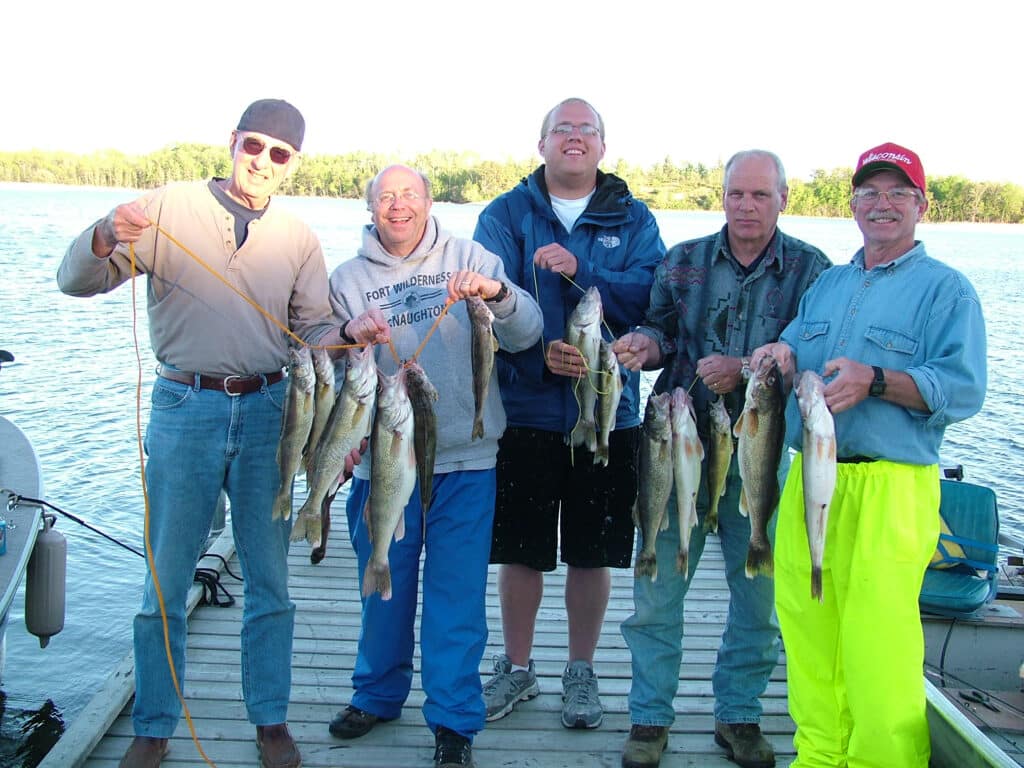 Basic Trip Schedule
Opening Day
Meet on Sunday between 2-3pm at Gill's Morson Marina in Morson, Ontario.
Address: 10045 Hwy 621, Morson On P0W 1J0
Meet your leaders and campmates
Prepare for the trip
Day 2-5
On the boat!
Daily devotional led by the staff
Evening group activities and prayer
Last Day
See you next time!